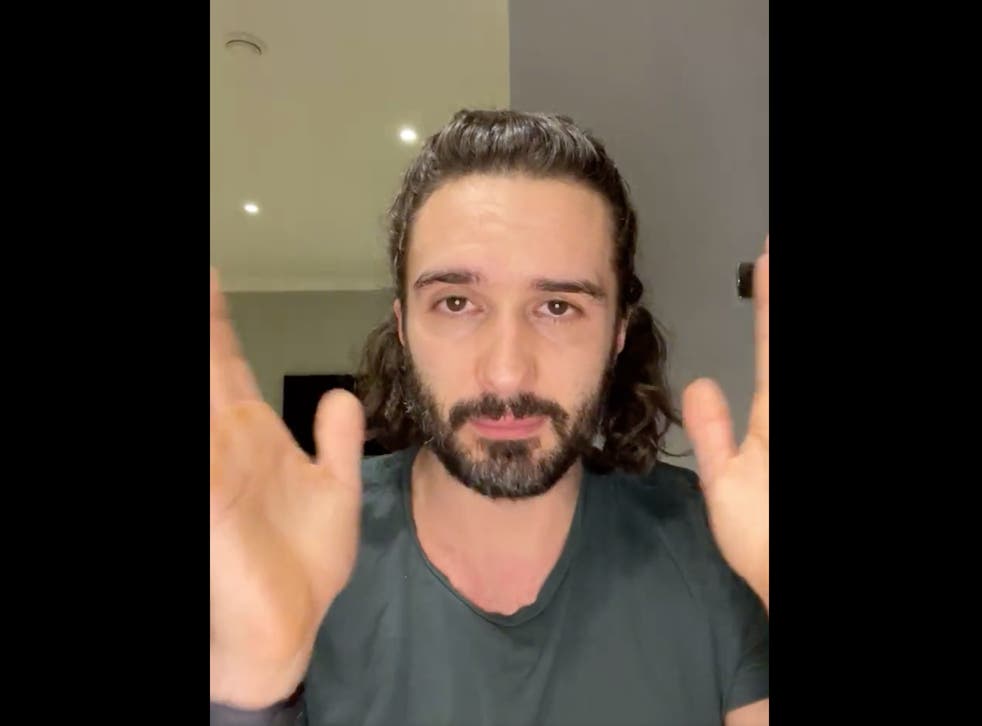 Joe Wicks admits he's 'feeling so low' after third lockdown announcement
'I want someone to talk to,' says fitness entrepreneur
Olivia Petter
Tuesday 05 January 2021 16:11 Comments
Joe Wicks has spoken out about "feeling so low" in the wake of Boris Johnson's announcement that England would be entering a third lockdown.
Speaking an in a video shared to Instagram on Monday evening, the fitness entrepreneur explained how he has been struggling with the various restrictions imposed due to the coronavirus pandemic and how he empathises with those less fortunate than him.
"For me personally, I'm so emotional," he told fans. "I'm thinking about all the people out there that are struggling and that have got families and kids, living in tiny little flats, who can't afford healthy food and heating.
"I was one of those kids, I was living in a council flat 30 years ago when I was a kid. I was one of [those] people and I can't help but feel for these families and businesses that are struggling."
The 34-year-old went on to say how important exercising during lockdown is with regards to maintaining one's mental wellbeing.
"You need to look after your mental health, you might just be in a low headspace and have issues with your mental health and you don't want to exercise, it might be the last thing you want to do but it will get you through the day.
"I can't stress how important it is this year to be exercising and moving your body and going out, just do something."
Wicks became visibly emotional as he went on to talk about the pandemic.
"I just want someone to talk to, to be honest," he said. "I just want to talk to you to see how you're all feeling, I know there's a vaccine but it just feels so far away still."
He added: "It's okay to be upset and feel down right now" and encouraged fans to speak out to their friends and families if they were struggling.
"I don't have anxiety or depression, but right now I feel so low, and so down" Wicks continued. "I know it's a temporary thing and it's going to pass, it's a phase, but there are people out there that are going to be feeling way worse, and that's what really affects my emotions."
Wicks' comments come after he announced that his online "PE with Joe" classes would be returning.
The fitness entrepreneur, also known as The Body Coach, created the weekly virtual exercise sessions when the UK went into lockdown for the first time in March 2020 as a way of keeping children fit.
One of his classes helped Wicks achieve a Guinness World Record, with nearly a million people tuning in live to watch.
Now, Wicks has announced that he will be bringing the exercise sessions back, as all primary and secondary schools and colleges in England are to close for most pupils from now until February half-term.
The new classes will occur three times a week and will begin on Monday 11 January at 9am on Wicks' YouTube channel.
Register for free to continue reading
Registration is a free and easy way to support our truly independent journalism
By registering, you will also enjoy limited access to Premium articles, exclusive newsletters, commenting, and virtual events with our leading journalists
Already have an account? sign in
Join our new commenting forum
Join thought-provoking conversations, follow other Independent readers and see their replies