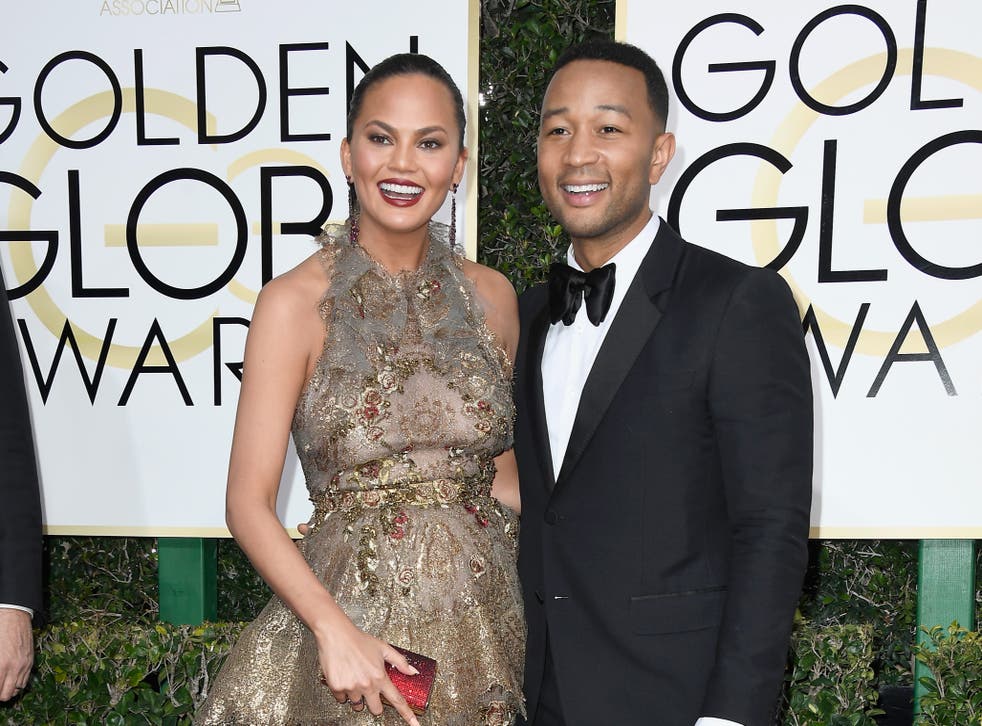 John Legend admits he was 'nervous' about sharing photos of Chrissy Teigen in hospital after losing son
'I didn't know if I could handle looking at them,' says musician
John Legend has admitted he was "nervous" about taking photographs of himself and his wife, Chrissy Teigen, in hospital shortly after the death of their son, Jack, who was stillborn.
In October, Teigen shared the series of black and white photos of her and Legend alongside a caption explaining that she had suffered from excessive bleeding during her pregnancy.
"We were never able to stop the bleeding and give our baby the fluids he needed, despite bags and bags of blood transfusions. It just wasn't enough," she wrote.
Speaking to The Times, Legend explained why he thinks it was a good idea for him and Teigen to share their experience on social media.
"I was nervous when we were taking pictures in the hospital because emotionally I didn't know if I could handle looking at them [the photos]," he said.
"But I really do believe that it was good for Chrissy to share her story with people."
The 41-year-old went on to say how his wife's post helped to tackle some of the taboo that surrounds baby loss.
"What we've seen is that there are so many people who have gone through the same thing or similar who felt like they had to hide it in shame," he said.
"Her being willing to share has opened up the conversation and made people feel they are not alone. It made me admire her even more because of the bravery she showed."
Legend added that the photos helped dismantle some of the aspiration that is projected by the majority of their social media posts.
"We're wealthy, we're successful, we're well known; it seems we have the perfect life," he said.
"This is a reminder that we're human and we experience tragedy and pain just like everybody else does."
Legends comments comes after the Duchess of Sussex spoke out about suffering a miscarriage in the summer.
Writing in The New York Times, Meghan recalled a morning in July. She was changing the nappy of her son, Archie Harrison Mountbatten Windsor, when she felt a "sharp cramp".
"I dropped to the floor with him in my arms, humming a lullaby to keep us both calm, the cheerful tune a stark contrast to my sense that something was not right," the Duchess wrote.
"I knew, as I clutched my firstborn child, that I was losing my second."
Like Teigen, Meghan received widespread praise from baby loss charities for speaking out about her experience.
You can contact the Miscarriage Association helpline on 01924 200799 or email the charity at info@miscarriageassociation.org.uk. The helpline is open from 9am to 4pm Monday to Friday.
To contact Tommy's midwives, you can call the charity's pregnancy line on 0800 014 7800, open Monday to Friday from 9am to 5pm, or email midwife@tommys.org.
Join our new commenting forum
Join thought-provoking conversations, follow other Independent readers and see their replies