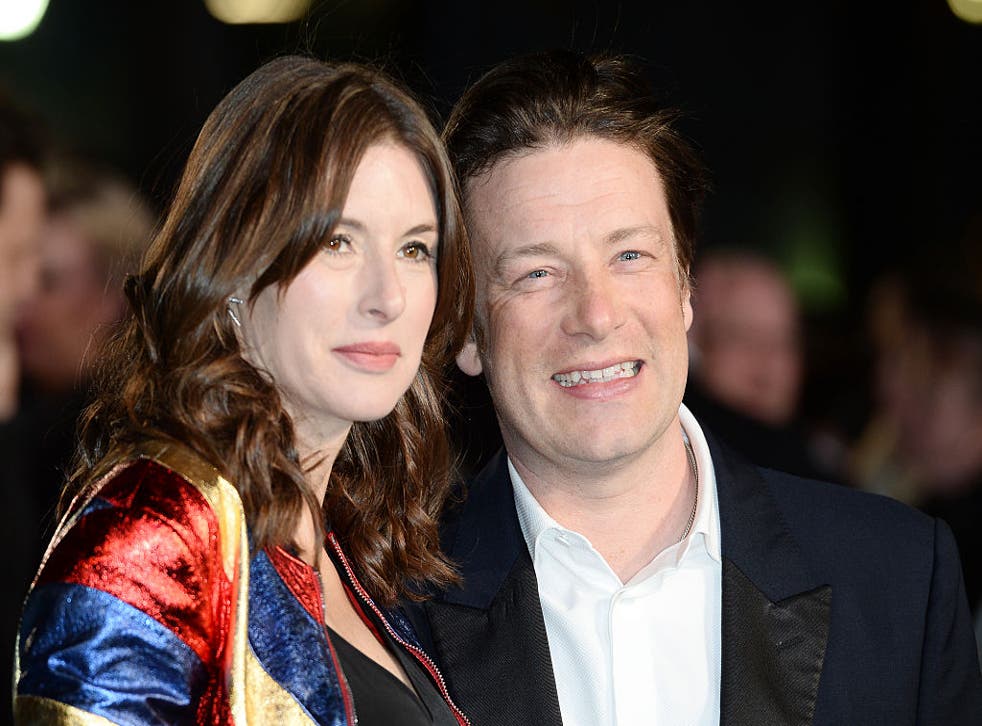 Jamie Oliver's wife, Jools, praised for sharing candid photo of moment she gave birth to her son
'Pure LOVE LOVE and more LOVE'
Jools Oliver has won widespread praise for sharing a candid photo of the exact moment she gave birth to her youngest son, River Rocket.
The 43-year-old, who has five children with husband Jamie Oliver, appears overcome with emotion in the picture as she stretches out her hands to hold her newborn son for the very first time.
Moments after posting, the image was flooded with hundreds of likes and comments from fans praising her for sharing the image.
"What an impactful moment in a mother's life caught on camera," one person commented.
"Just the most beautiful moment ever," another wrote.
While a third added: "Wonderful photo @joolsoliver thanks for sharing. I'm about to have my fifth baby and I'm so anxious this time around!!"
The photo follows a confession made by Oliver that she would love to have another child with her husband.
During an appearance on podcast Made By Mamas, the mother-of-five was asked if she is done with having more children, to which she replied: "No! I am going to be 44 in November so it would be nice to get it in before I am 44, but you don't know if anything is going to happen.
"After that I think I am getting a bit too old. I am very happy with what I've got, but a little baby, you can't beat it."
The image was released in conjunction with Mothercare.
"As part of our #firststepscampaign, where we are celebrating the joy of becoming a parent, @joolsoliver gave us this wonderful image of her first moments with her newborn baby River," Mothercare wrote alongside the photo on Instagram.
"The sheer emotion on Jools' face says it all, pure LOVE LOVE and more LOVE."
In May, Oliver revealed that she has previously suffered two miscarriages.
Sharing a picture of herself with River on Instagram, she wrote: "In celebration of International day of the midwife. Highlighting the magnificent and vital role that midwives play in bringing our babies into the world.
"We have been so lucky to have been blessed with the most wonderful midwives for each of our 5 children and the 2 little angels we lost.
"Kind, calm, warm and gentle. When you are scared and at your most vulnerable the squeeze of a hand and a stroke of your head means more than they will ever know. Thank you xxx."
Register for free to continue reading
Registration is a free and easy way to support our truly independent journalism
By registering, you will also enjoy limited access to Premium articles, exclusive newsletters, commenting, and virtual events with our leading journalists
Already have an account? sign in
Register for free to continue reading
Registration is a free and easy way to support our truly independent journalism
By registering, you will also enjoy limited access to Premium articles, exclusive newsletters, commenting, and virtual events with our leading journalists
Already have an account? sign in
Join our new commenting forum
Join thought-provoking conversations, follow other Independent readers and see their replies