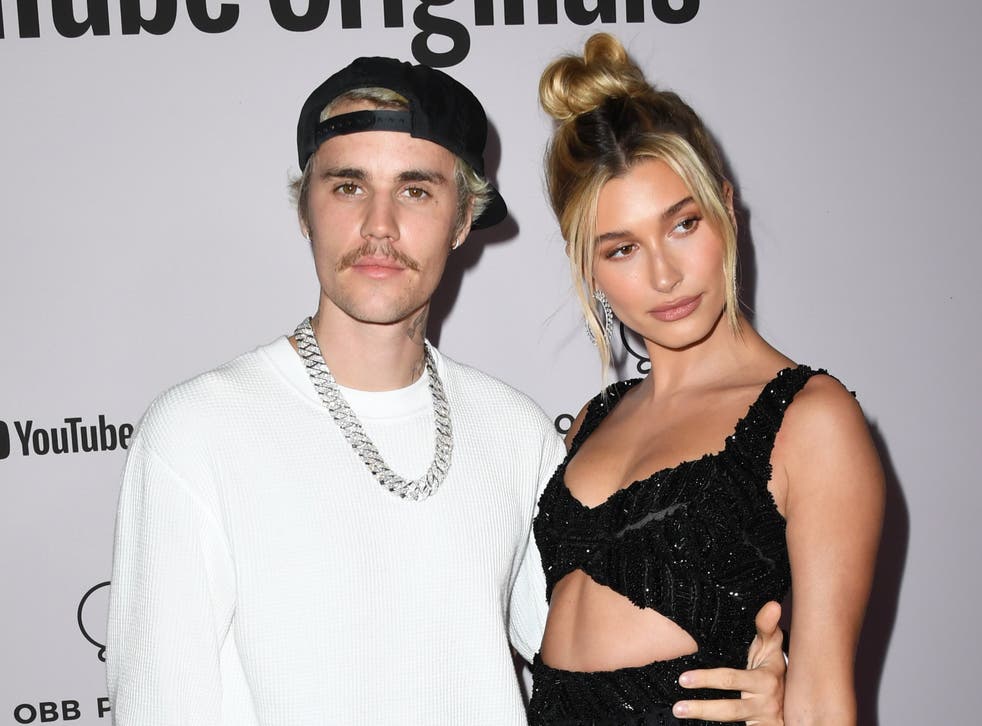 Justin Bieber says his and Hailey's first year of marriage was 'really tough'
Singer says he felt he was on 'eggshells' after couple married in 2018
Leer en Español
Justin Bieber has opened up about the difficulties that he and his wife Hailey Bieber faced during their first year of marriage, revealing that there was "just a lack of trust".
The 27-year-old, who married the model in September 2018, before having a second larger wedding a year later, spoke candidly about the ups and downs the couple experienced in a new interview with GQ.
"The first year of marriage was really tough because there was a lot, going back to the trauma stuff. There was just lack of trust," he said. "There was all these things that you don't want to admit to the person that you're with, because it's scary. You don't want to scare them off by saying: 'I'm scared.'"
According to Bieber, his fears about his past meant that he spent a lot of the first year of his marriage on "eggshells".
The singer previously revealed that, at the start of his and the 24-year-old's relationship, he told his now-wife that he couldn't be faithful to her because of where he was in his career and life.
"I was at the point where I'd done that in the past, and I just was like honest with her," he told Zane Lowe for Apple Music in February 2020. "I was like: 'I'm not in a place to be faithful and all this sort of stuff that I wanted to be, but I just wasn't there yet.'"
However, according to the Peaches singer, he has always felt like he was "compelled" to be married, with Bieber telling GQ that he also felt like marriage was his "calling".
"I just felt like that was my calling. Just to get married and have babies and do that whole thing," he said of his eventual marriage.
The couple's relationship has also grown since their first year of marriage, with Bieber revealing that he thinks it is "beautiful" that he has someone to create memories with and love.
"We're just creating these moments for us as a couple, as a family, that we're building these memories," he said. "And it's beautiful that we have that to look forward to. Before, I didn't have that to look forward to in my life. My home life was unstable. Like, my home life was not existing. I didn't have a significant other. I didn't have someone to love. I didn't have someone to pour into. But now I have that."
However, Bieber did say that the couple is waiting to have children but confirmed that they "will eventually".
The couple, who began dating in 2016,  held their second nuptials in Bluffton, South Carolina in September 2019.
Join our new commenting forum
Join thought-provoking conversations, follow other Independent readers and see their replies