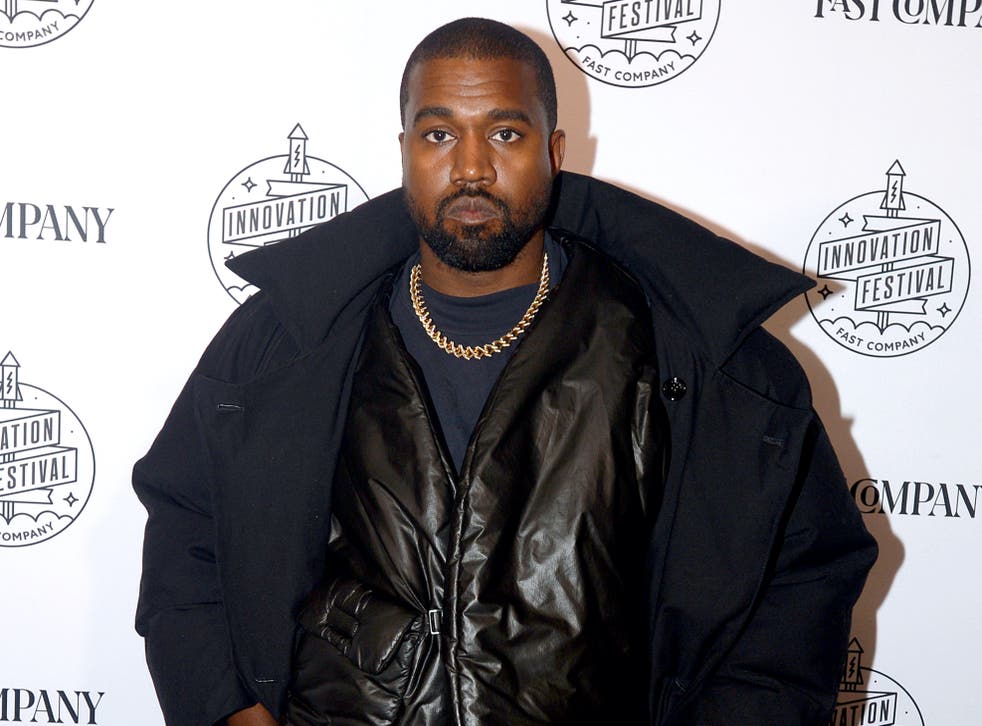 Kanye West gets 60,000 votes for president across 12 states
Rapper hinted that he would run again in 2024
Leer en Español
Kanye West's presidential bid has officially come to an end after the rapper accrued just 60,000 votes across 12 states.
Overall, West's votes in the 12 states where he was named on the ballot totalled 60,761, according to the Associated Press.
Breaking down the votes by state, the 43-year-old managed to gather the most votes in Tennessee, where he received 10,216 votes - 0.3 per cent of the state's total.
The rapper's second-highest turnout was in Minnesota, where he cinched 7,789 votes, followed by Kentucky, Colorado and Oklahoma.
He did not manage to gain 0.5 per cent of the vote in any of the states where he was on the ballot.
West's results came after he tweeted his support for himself earlier in the day Tuesday, revealing that he had voted for president for the first time in his life in Wyoming, where he wrote in his own name on the ballot.
"God is so good," West tweeted. "Today I am voting for the first time in my life for President of the United States, and it's for someone I truly trust… me."
However, by Tuesday night, the I Love It rapper seemed to know it was over for his short-lived campaign, tweeting: "Welp. Kanye 2024" along with a picture of his silhouette in front of an electoral map, according to Variety.
The Yeezy designer later deleted the tweet before retweeting it without the "Welp."
Although West made it clear that he voted for himself, it is not clear whether his wife Kim Kardashian supported him in the presidential election.
While Kardashian did reveal she voted on election day and encouraged others to vote, sharing a photo of herself with an "I Voted sticker," fans speculated that she actually voted for Joe Biden and Kamala Harris because of her Twitter activity.
In addition to briefly retweeting Ms Harris's tweet about voting rights, Kardashian also reportedly liked a tweet from Kid Cudi, who wrote: "Vote for Biden if you a real one," according to Bustle.
Overall, West spent nearly $5.9m on his presidential bid, according to a fundraising report filed with the Federal Election Campaign, with the rapper holding one rally in South Carolina, launching a campaign website and merchandise and releasing numerous campaign ads, as well as two full-page ads in The New York Times, Rolling Stone reports.
As of now, votes are still being counted to determine whether President Trump or Joe Biden will be the next US president.
Join our new commenting forum
Join thought-provoking conversations, follow other Independent readers and see their replies