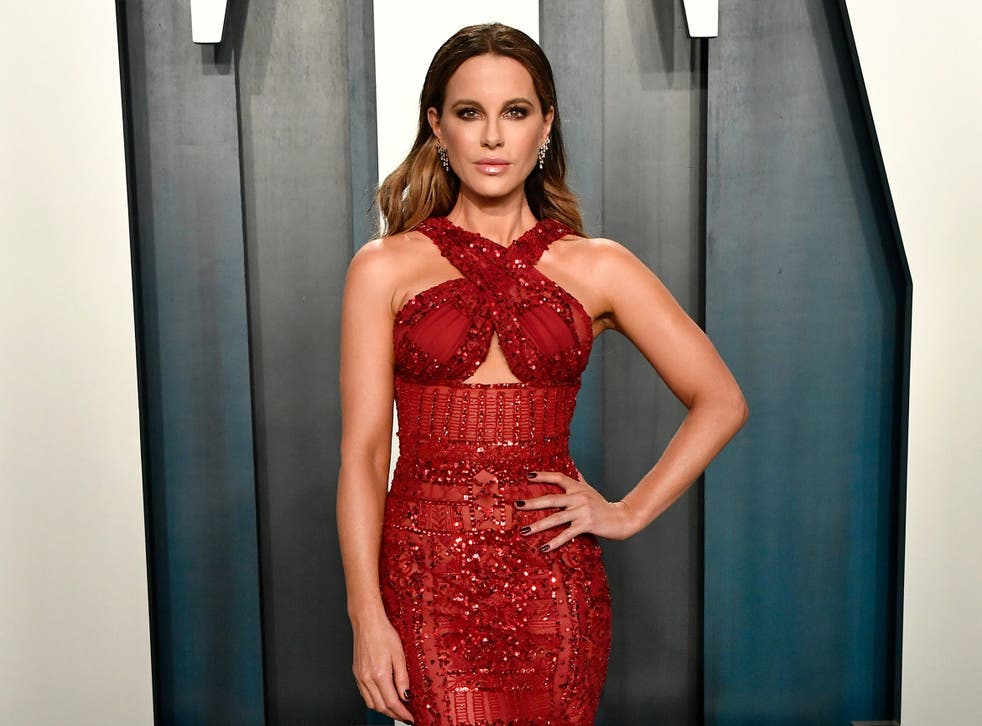 Kate Beckinsale defends Chrissy Teigen while opening up about previous pregnancy loss at 20 weeks
'There is grief, shame and shock so often that come with an experience like this,' actress says
Kate Beckinsale has opened up about suffering a pregnancy loss while expressing her support for Chrissy Teigen and John Legend.
On Friday, a day after Teigen and Legend announced they had lost their unborn son Jack, the actress shared her own experience on Instagram, where she defended the couple.
"I've noticed people criticising @chrissyteigen for sharing deeply intimate photos of the loss of her baby," Beckinsale wrote. "As if there's some protocol during soul-scouring calamity that, if not observed, emboldens people who do not know her or her family to say how she should be handling the unimaginable.
"Years ago, I lost a baby at 20 weeks. I had managed to keep my pregnancy quiet and I absolutely collapsed inside and no one would have known," she continued. "There is grief, shame and shock so often that come with an experience like this, plus the heartbreak of your body continuing, after the loss, to act as if it had a child to nurture."
Describing the feeling as the "loneliest, most soul destroying period of time," the 47-year-old noted that it can be especially difficult "if you are not in the position of having an emotionally connected, supportive partner like Chrissy has."
The actress, who shares daughter Lily Sheen with ex Michael Sheen, then shared her support for Teigen's decision to be open about the loss of her child, explaining that she thinks it's an "honour to be allowed into another person's grief".
"I think it's an honour to be allowed into another person's grief, especially with a subject like this which so often puts a woman into that hall of mirrors state of life continuing as if the world hasn't, for you, come to a bloody and terrible halt," she continued.
Beckinsale concluded the post "sending so much love to the Legend family" and to "the women and couples who have kept it quiet and suffered."
"I know there are so many," she added.
"Thank you @chrissyteigen for making sure it is abundantly clear how devastating this is, and how life changing it can be without support," Beckinsale wrote. "Let's let the grieving decide what's right for them. Send support or keep quiet."
The actress shared the emotional post alongside a handwritten message about child loss shared by the Instagram account All on the Board.
Beckinsale's post was met with support from her followers, who praised her for sharing her own story and thanked her for standing up for Teigen.
"So beautifully said. It was her baby. I've never experienced such a loss and hope I never shall, so I cannot even comprehend the grief she is feeling," one person wrote. "Who are people to say how you should grieve? Where is the compassion? I'm so sorry to hear of your loss as well. May we all hold each other up through the hard times."
Another said: "The stigma around these losses can only be broken when we all start sharing. Thank you for sharing your grief."
On Thursday, the Cravings cookbook author shared that she and Legend had lost their third child on social media, where she also shared photos of the couple in the hospital.
"We are shocked and in the kind of deep pain you only hear about, the kind of pain we've never felt before," Teigen wrote. "We were never able to stop the bleeding and give our baby the fluids he needed, despite bags and bags of blood transfusions. It just wasn't enough."
In her post, the mother-of-two also shared a message to the couple's unborn son, who they had named Jack.
"To our Jack - I'm so sorry that the first few moments of your life were met with so many complications, that we couldn't give you the home you needed to survive. We will always love you," she wrote.
Join our new commenting forum
Join thought-provoking conversations, follow other Independent readers and see their replies