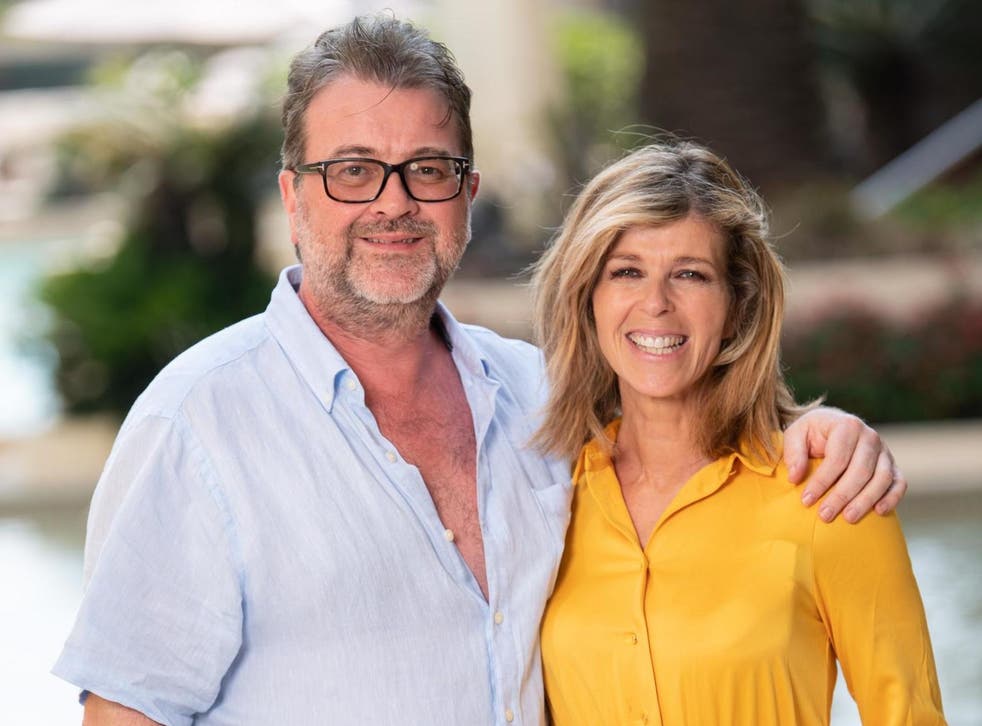 Kate Garraway says husband Derek Draper 'may never recover' from coronavirus
Good Morning Britain host says the virus has 'attacked everything' in Draper's body
Olivia Petter
Saturday 06 June 2020 16:34 Comments
Kate Garraway has revealed that her husband Derek Draper could be in a coma forever due to coronavirus.
Draper, 52, was admitted to hospital in March with symptoms of Covid-19. He has now been in an intensive care unit for 10 weeks.
Good Morning Britain host Garraway explained that she had been told by doctors two weeks ago to prepare for a "second worst case scenario" of a long coma.
"My first question, the one I always ask when the hospital call, was, 'Is Derek still alive?' and he said he was, but then asked me what my greatest fear was," Garraway told The Sun.
"I said, 'Derek dying' and he replied, 'Well, now I think I have to give you a second worst-case scenario, which is that he never changes from this, that he is locked in this forever'."
The ITV presenter went on to explain how the news felt like a "second level of loss".
"We may lose him even if we don't lose him," she said.
"If he doesn't wake up, then he's sort of lost anyway ... not that I'd love him any less or ever give up.
"There have been many awful calls over the weeks, but that one was particularly awful because I realised that, even though he's now Covid-free, the battle has changed.
"I'd fly all over the world to find a cure if there was one, but all this is unprecedented."
Garraway added that an MRI scan showed that Draper has had "damage everywhere" from the virus.
"Holes in his heart, his liver is impacted, and his pancreas ... well, he's now very, very diabetic which he wasn't before," she continued.
"He's been on kidney dialysis because his kidneys stopped functioning. And his nerves and his neurology have been affected by the virus, but the impact and the damage of that, they don't yet know."
The TV presenter said she knows others are experiencing this.
"I know I'm not alone and there are thousands of people like me going through this torture, and tens of thousands more who have it worse than I because they have lost loved ones and my heart really goes out to them," she said.
"I do wonder about the future, but you just have to stay positive and never give up don't you? That's all you can do."
Register for free to continue reading
Registration is a free and easy way to support our truly independent journalism
By registering, you will also enjoy limited access to Premium articles, exclusive newsletters, commenting, and virtual events with our leading journalists
Already have an account? sign in
Join our new commenting forum
Join thought-provoking conversations, follow other Independent readers and see their replies