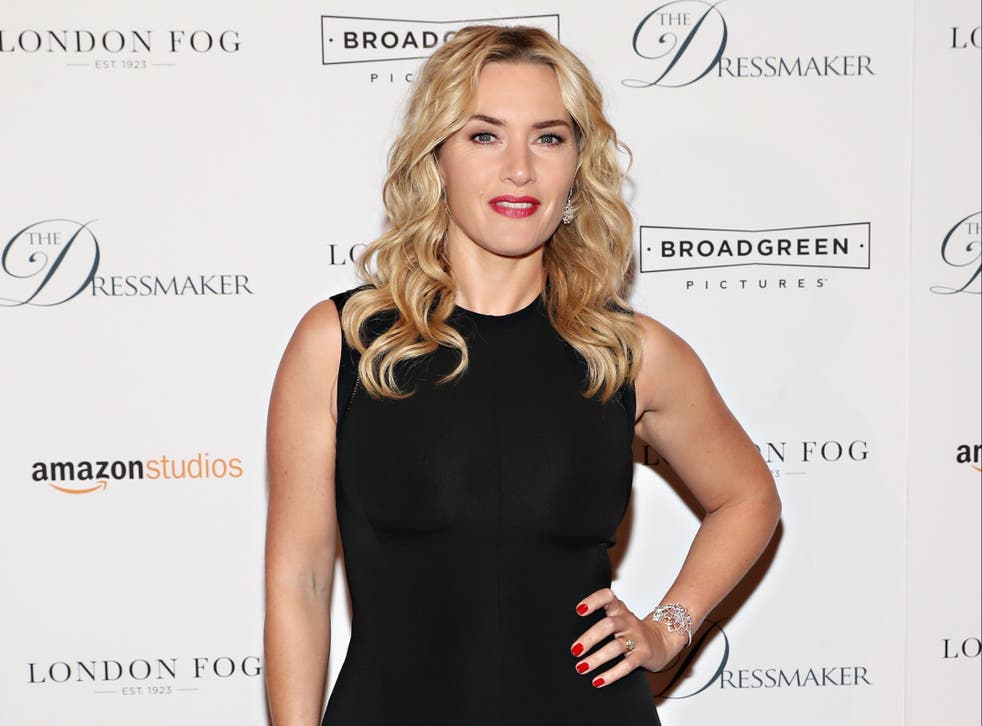 Kate Winslet says her confidence was 'damaged' by articles about her weight and appearance: 'Straight-up cruel'
Actress says she didn't want to go to Hollywood because she remembered thinking: 'God, if this is what they're saying to me in England, then what will happen when I get there?'
Leer en Español
Kate Winslet has reflected on the "damage" that negative tabloid stories about her weight and appearance did to her confidence during her early years of acting.
The Titanic star acknowledged the harm these articles had on her self-worth and her "evolving impression of what's beautiful" during an interview with The Guardian, where she recalled recently looking back on the negative press she faced in her teens and early 20s. 
"In my 20s, people would talk about my weight a lot. And I would be called to comment on my physical self. Well, then I got this label of being ballsy and outspoken. No, I was just defending myself," the 45-year-old said.
According to Winslet, who starred in the immensely popular 1997 film alongside Leonardo DiCaprio when she was 21, it is "almost laughable" how cruel the stories and tabloid writers were about her weight and appearance starting when she was just 19.
"It was almost laughable how shocking, how critical, how straight-up cruel tabloid journalists were to me," she said. "I was still figuring out who the hell I bloody well was! They would comment on my size, they'd estimate what I weighed, they'd print the supposed diet I was on.
"It was critical and horrible and so upsetting to read."
The criticism from British newspapers during her teenage years was so difficult to deal with that it made the Oscar winner reluctant to go to Hollywood over fears about the types of headlines she would face there.
She recalled: "It damaged my confidence. I didn't want to go to Hollywood because I remember thinking: 'God, if this is what they're saying to me in England, then what will happen when I get there?'"
Winslet said the constant negative attention on her appearance as a teenager also impacted her impression of "what's beautiful," adding that she felt "very on my own".
However, reflecting on the critical media coverage she faced as a young actress now, Winslet said that it is moving to see how times have changed over the last couple decades.
"But it also made me feel so… so moved. By how different it is now," she said.
The actress's comments come after she previously revealed that she felt she wasnot ready for fame after the "bullying" she faced by the press in the wake of the success of Titanic. 
Recalling "cars and cars full of British tabloid photographers" anytime she stepped out to run an errand following the release of the film, Winslet told Marc Maron'sWTF Podcast: "I was subjected to quite a lot of personal physical scrutiny, and I was criticised quite a lot. 
"The British press were quite unkind to me, and I felt quite bullied, if I'm honest."
Register for free to continue reading
Registration is a free and easy way to support our truly independent journalism
By registering, you will also enjoy limited access to Premium articles, exclusive newsletters, commenting, and virtual events with our leading journalists
Already have an account? sign in
Register for free to continue reading
Registration is a free and easy way to support our truly independent journalism
By registering, you will also enjoy limited access to Premium articles, exclusive newsletters, commenting, and virtual events with our leading journalists
Already have an account? sign in
Join our new commenting forum
Join thought-provoking conversations, follow other Independent readers and see their replies