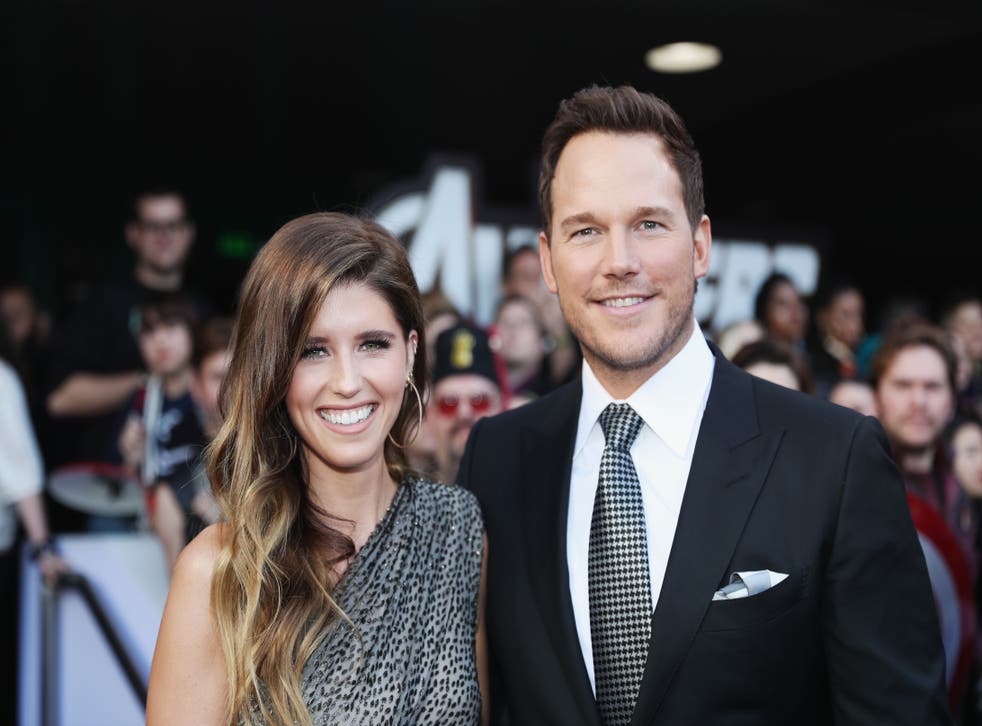 Katherine Schwarzenegger defends Chris Pratt after he's chosen as worst Hollywood Chris
Viral tweet asked which 'has to go' between Chris Pratt, Chris Hemsworth, Chris Pine and Chris Evans
Leer en Español
Katherine Schwarzenegger has defended her husband Chris Pratt after a recent tweet asking which Hollywood actor named Chris "has to go."
On Saturday, filmmaker Amy Berg tweeted: "One has to go," alongside photos of Chris Pratt, Chris Hemsworth, Chris Pine and Chris Evans.
The tweet sparked a viral conversation on Twitter, with many people revealing that they would choose the Guardians of the Galaxy actor due to his alleged support for President Trump as well as rumours that he was part of an anti-LGBT church, a claim he disputed last year.
On Monday, E News posted about the Chris debate on Instagram, prompting Schwarzenegger, who recently gave birth to a daughter named Lyla with the actor, to come to her husband's defence.
"Is this really what we need?" the 30-year-old wrote in the comments. "There's so much going on in the world and people struggling in so many ways. Being mean is so yesterday."
"There's enough room to love all these guys," she continued. "Love is what we all need, not meanness and bullying. Let's try that."
Schwarzenegger's comment has since been liked more than 10,000 times, with many fans applauding her for stepping in.
"Well said," one person commented.
Another said: "Wow very well said. Totally agree with you, it's about spreading love."
However, others accused Schwarzenegger of "trivialising bullying" by suggesting that the debate had made her husband a victim of bullying.
"Please don't call this 'bullying,'" one person commented. "It trivialises actual incidents of bullying. This is just innocent fun. We love them [all] but the whole Chris competition is a little bit of fun and nothing personal."
While Pratt has never publicly expressed his support for President Trump, he did spark backlash among his fans earlier this month when he jokingly mocked celebrities who encourage their followers to vote on Instagram, before asking people to vote for his movie Onward for the 2020 People's Choice Awards.
"With all that's going on in the world it is more important than ever that you vote. Just ask any celebrity. They will tell you. Every day. Several times a day. To vote. But me? I will tell you EXACTLY who to vote for. #Onward," he wrote.
Schwarzenegger encouraged her fans to vote for Joe Biden in the upcoming election after the president tweeted about his recovery from coronavirus and encouraged Americans not to "be afraid of Covid."
"If that tweet itself is not enough to get you fired up to want to elect Biden and get rid of Trump as president of our country, then I don't know what is," she wrote at the time. "That's the sickest tweet I've ever seen. Please vote."
Join our new commenting forum
Join thought-provoking conversations, follow other Independent readers and see their replies