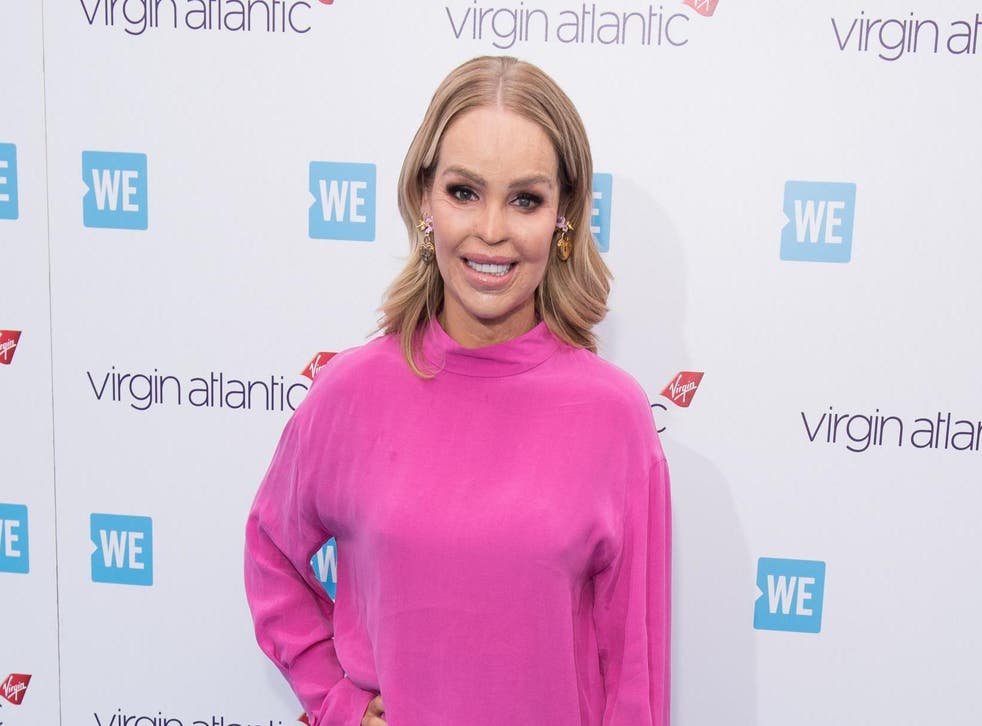 Katie Piper uses #10yearchallenge to encourage fans to embrace ageing
The activist reminded fans that ageing is a privilege
Katie Piper has shared an inspirational post on Instagram as part of the viral #10yearchallenge.
"Don't let this challenge create anxiety within you about ageing – it's an absolute privilege," she wrote alongside two pictures, one of her in 2009 wearing a face mask following her acid attack, and another of her dressed in a hooded jumper in 2019.
She added: "1st pic me age 25 year of 2009 in my mums kitchen. 2nd Pic is me age 35 last week in my own kitchen 2019!"
In March 2008, the activist and author was attacked with acid by a man she dated and his accomplice, resulting in life-changing injuries including blindness in one eye and severe scarring over her face and body.
Inspired by the post, several of the 35-year-old's fans praised Piper for her bravery, with one describing her as "a beautiful, inspiring soul".
One follower wrote: "Superwoman… just keep doing you from being attacked back then to where you are today you are truly blessed and an inspiration to all."
Another added: "Your courage inspired me to pull myself out of a very dark place during a difficult time in my life and I thank you for that."
Since her acid attack, Piper has had over 40 operations to help fix the burns.
In 2009, the star's ex-boyfriend, Daniel Lynch, was sentenced to life in prison with a minimum of 16 years behind bars for sexually assaulting Piper and ordering the acid attack.
Meanwhile, his accomplice Stefan Sylvestre was given a life sentence with a minimum of six years.
In August 2018, the Parole Board announced that Sylvestre no longer posed a significant risk to the public, despite a personal plea from Piper, and would be released from prison.
Sylvestre left prison in October 2018, which Piper described as "difficult" news for her and her family.
Piper tweeted: "This is a really difficult time for me. I am trying to come to terms with the decision and this is something I need to deal with."
Following the trial in 2009, Piper gave up her anonymity in order to increase awareness of burns victims.
She went on to set up the Katie Piper Foundation, which aims to improve outcomes for burns survivors, provide support to victims and raise money for rehabilitation.
Join our new commenting forum
Join thought-provoking conversations, follow other Independent readers and see their replies