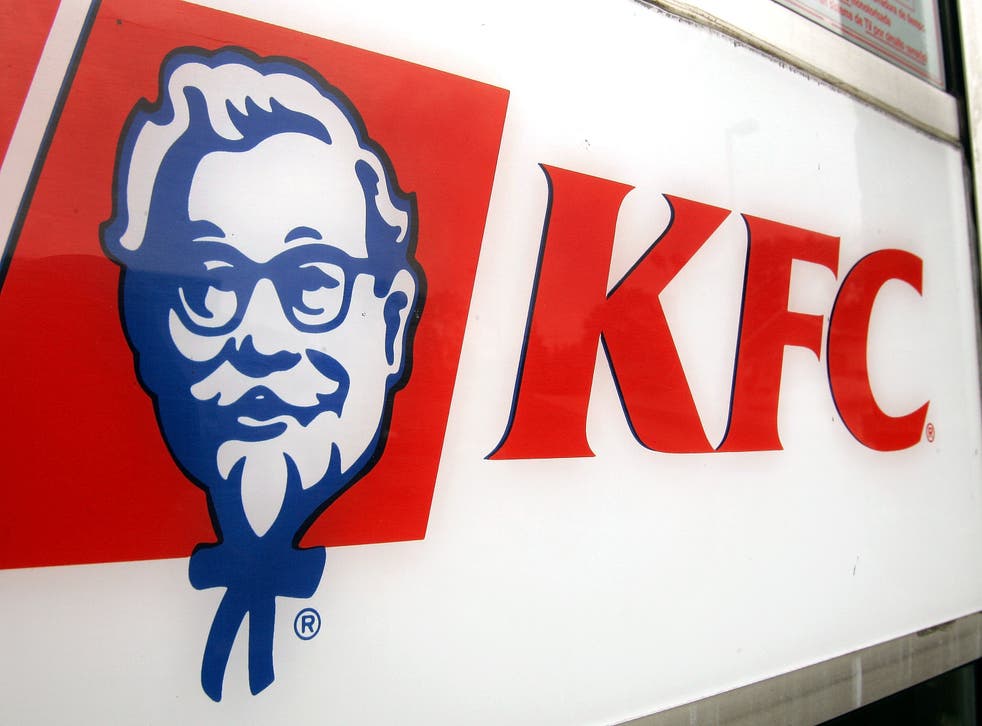 Viral tweet sparks debate over Colonel Sanders' body on KFC logo
KFC's Colonel Sanders logo is currently under scrutiny after a viral tweet suggested that the fried chicken mascot's body is actually visible on the design.
On Tuesday, Freddie Campion, from Los Angeles, California, revealed that his wife used to believe the colonel's bow tie was actually his undersized body.
"My wife just confessed that for her entire childhood she thought Colonel Sanders' bow tie was his whole body and now I can't stop seeing a tiny stick body every time I look at him," Campion wrote.
As noted by Today, this is not the first time people on the internet have speculated that the mascot's accessory is actually his stick-figure body.
However, according to the replies on Campion's tweet, which has since been liked more than 404,000 times, this also marked the first time many people had learned about the theory.
"I can't unsee this now," one person admitted, while another said: "Dammit. You have knowingly put this into thousands of people's brains knowing that we now can't unsee it."
The viral tweet also prompted numerous people to share their experiences incorrectly interpreting signs and logos.
"I thought the USPS logo was the profile of a man with an unfortunate profile…" one person revealed alongside a photo showing the logo of an eagle.
Another wrote: "My entire childhood I thought the MLB logo was a floating duck and I didn't understand it. I was not a smart kid."
The logo for Major League Baseball is actually the profile of a man wearing a helmet and preparing to hit a baseball.
Someone else questioned whether Campion's wife could offer her interpretation of the Starbucks mermaid logo, writing: "She's a genius. Can you ask her to interpret the Starbucks lady. Does she have legs with little crab feet that she's trying to lift above her head? I don't get what's going on here."
KFC's logo features a depiction of the chicken chain's founder, Harland Sanders, who frequently wore the bow tie featured in the company's advertising. In recent redesigns, KFC has added shoulders and an apron to Colonel Sanders appearance.
Register for free to continue reading
Registration is a free and easy way to support our truly independent journalism
By registering, you will also enjoy limited access to Premium articles, exclusive newsletters, commenting, and virtual events with our leading journalists
Already have an account? sign in
Register for free to continue reading
Registration is a free and easy way to support our truly independent journalism
By registering, you will also enjoy limited access to Premium articles, exclusive newsletters, commenting, and virtual events with our leading journalists
Already have an account? sign in
Join our new commenting forum
Join thought-provoking conversations, follow other Independent readers and see their replies