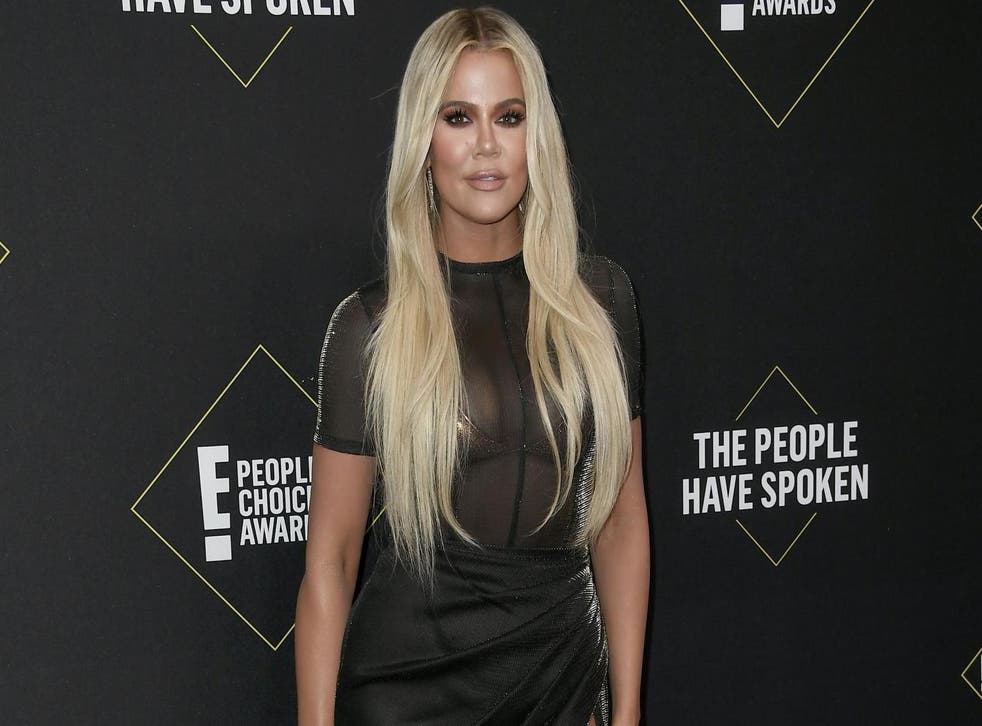 Khloe Kardashian admits to using nutritionist and personal trainer while promoting weight-loss shakes
'The year is 2020 and we're still doing this???'
Khloe Kardashian is facing backlash on social media after promoting weight-loss shakes to her followers, again, while admitting she uses a personal trainer and a nutritionist.
On Tuesday, the reality star shared an ad for Flat Tummy Co shakes on Instagram and Twitter, writing: "Ok… I've posted with @flattummyco's shakes in the past and YES, I also use a personal trainer and nutritionist, but THESE SHAKES WORK to help get your tummy back to flat.
"Trust me you guys… go get 25 per cent off the same shakes I drink."
While this is not the first time the 35-year-old has pushed weight-loss products on her social media accounts, this is the first time she has acknowledged the other factors that go into maintaining her appearance.
In response to the ad, many fans have expressed disappointment that Kardashian is continuing to push diet culture and diet shakes. According to the Flat Tummy Co website, these shakes are meant to act as a meal replacement, with each serving amounting to "140 calories or less".
"THESE SHAKES DO NOT WORK. Please stop the false advertising," one person wrote on Twitter. "This can be very harmful to people who've gone through ED like myself."
Others pointed out that Kardashian may not even use the product, as she relies on a nutritionist and personal trainer.
"'Trust me' 'These shakes work' 'Same shakes I drink' 'But I also use a personal trainer and nutritionist'. Nothing adds up… how can you even tell it's the shakes, when it's probably the trainer and nutritionist anyway?! Report back after doing JUST the shakes for a few months," one person wrote.
After many fans tagged outspoken body-positive activist Jameela Jamil in Kardashian's post, the actress, who regularly calls out harmful diet culture on social media, also responded.
"Blah blah blah eating disorder culture blah blah," Jamil tweeted.
Kardashian's post comes after Instagram announced in October 2019 that it would no longer be allowing ads for weight-loss products on the platform.
As of now, the ad is still up on Kardashian's account.
Join our new commenting forum
Join thought-provoking conversations, follow other Independent readers and see their replies