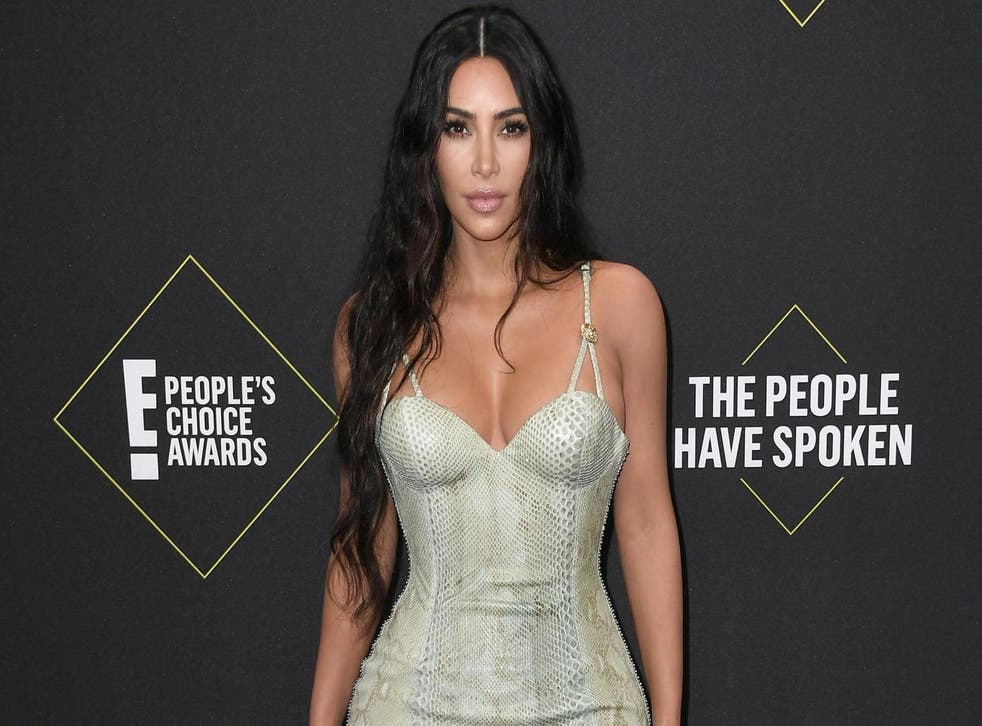 Kim Kardashian addresses engagement ring lookalike after original was stolen in Paris
20-carat ring was worth estimated $4m
Chelsea Ritschel
New York
Thursday 21 November 2019 16:34 Comments
Kim Kardashian has responded after fans thought they spotted her wearing the 20-carat engagement ring stolen in a Paris raid three years ago.
For the beauty mogul's recent campaign for her KKW Diamonds Collection fragrances, Kardashian posed in a large amount of diamonds, including one ring that resembled the one stolen from the 39-year-old in France during a 2016 robbery.
Shortly after sharing pictures from the campaign on social media, fans pointed out the resemblance, with some questioning whether the reality star had had her ring returned.
However, according to Kardashian, the Lorraine Schwartz ring wasn't the original, but rather a replica made by the jeweller.
"I borrowed all jewellery from Lorraine Schwartz," she told Entertainment Tonight. "It was nice to borrow it all and it was nice to give it back to her.
"That was a really fun shoot and because it was diamonds, I thought this was the perfect way to bring it back and wear them again."
Kardashian also explained that she relies on Schwartz, who designed both of her engagement rings from Kanye West, because she "always knows the cut and everything that I really wanted".
"So when I want to wear something, I'll borrow it from her for the day," she explained, adding that "there is a replica around," of the stolen engagement ring.
"A little fake that I'll borrow from her sometimes that she made. A really nice one. It looks really nice," she said.
Kardashian was robbed at gunpoint during 2016 Paris Fashion Week, when more than $10m in jewels were stolen from the reality star, including her emerald-cut ring valued at $4m.
Following the robbery, the KKW Beauty founder told Ellen DeGeneres that she had stopped caring so much about materialistic items and become a different person.
"I'm such a different person," she said. "I really feel like things happen in your life to teach you things.
Kim Kardashian Robbery

Show all 10
"It was probably no secret, you see it on the show, me being flashy, but I was definitely materialistic before. Not that there's anything bad about having things and working hard to get those things - and I'm really proud of everyone that's around me that's successful. But I'm so happy that my kids get this me. And that this is who is raising my kids. Because I just don't care about that stuff anymore, I really don't."
Kardashian's ring was never returned and the rest of her jewellery was melted down and sold in Antwerp, according to police testimony from one of the robbers.
Register for free to continue reading
Registration is a free and easy way to support our truly independent journalism
By registering, you will also enjoy limited access to Premium articles, exclusive newsletters, commenting, and virtual events with our leading journalists
Already have an account? sign in
Join our new commenting forum
Join thought-provoking conversations, follow other Independent readers and see their replies