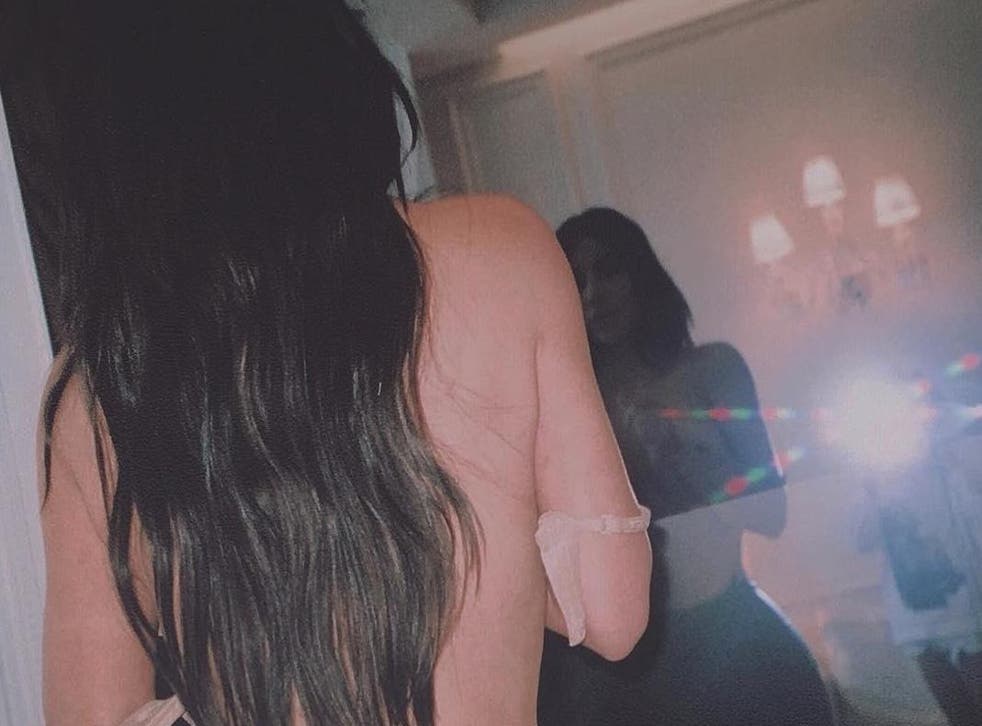 Kim Kardashian posts topless photo taken by four-year-old daughter
Kim Kardashian West might be renowned for her candid and controversial Instagram posts, but the mother-of-three is not the only budding photographer in the family.
Her latest post is a dimly-lit topless snap taken in front of a mirror by none other than her four-year-old daughter, North West.
In the image, the 37-year-old can be seen wearing a pair of tightly-fitting black leggings with an unclasped nude bra.
The photo has polarised the reality TV star's 107 million followers.
While some praised the infant for her artistic talents, others were quick to label the post as inappropriate and "creepy".
Some even went as far to accuse her of being an "unfit mother".
"It's weird and creepy that you get your small child to take suggestive pictures of you when you have a whole entourage of people to do this for you," wrote one user.
"I loved you Kim but this is completely inappropriate and god knows what other pictures you have taken with her that you haven't posted."
Another added: "I love Kim but it's not okay for her or anyone to have their child take a photo like this for them".
Others rushed to the mother-of-three's defence, claiming that the image was fairly innocent, particularly in comparison to some of her other posts.
"This is completely normal for daughters & mothers," wrote one user.
"Kim gave birth to Northie and i'm pretty sure daughters shower with their mothers until they're about five."
Join our new commenting forum
Join thought-provoking conversations, follow other Independent readers and see their replies