King Charles serenaded with 'Happy Birthday' song during his 75th birthday celebration
A video posted on X/Twitter shows Charles side by side with Camilla as people send him birthday wishes during the event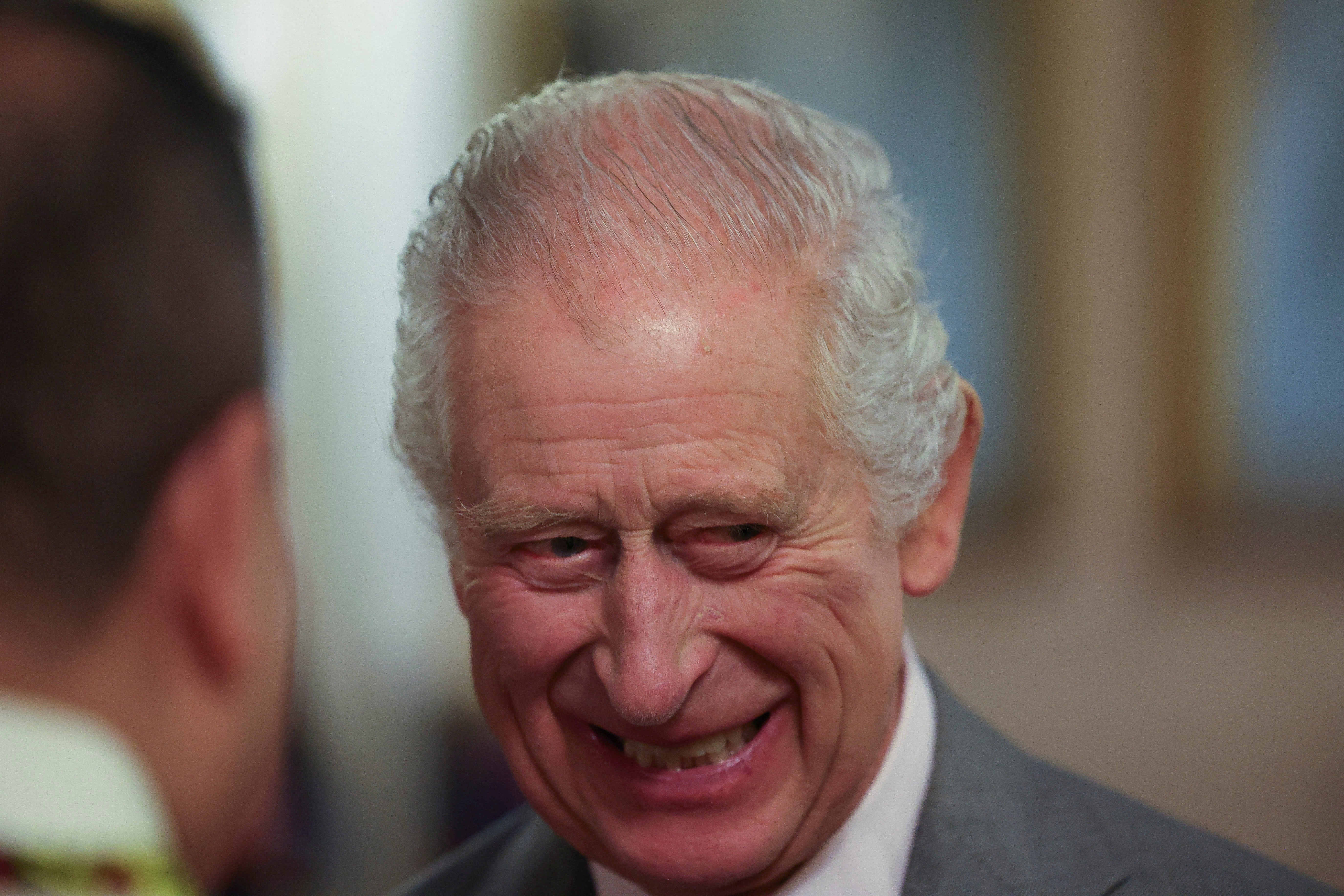 Royal titles can be hard to remember sometimes, but as for The King, he is simply referred to by many as "The King," "King Charles," or even "Your Majesty".
The monarch marked his 75th birthday on Tuesday when he also launched his Coronation Food Project with Queen Camilla.
A video posted on X/Twitter by Royal Reporter Richard Palmer shows Charles side by side with Camilla as people sent him birthday wishes during the event.
In the video, the crowd began singing "Happy Birthday," but instead of saying "King Charles" the group is heard saying: "Happy Birthday, Your Majesty" – which is one of the correct ways to formally address the monarch.
When it comes to greeting a member of the Royal Family, "There are no obligatory codes of behaviour when meeting The Queen or a member of the Royal Family, but many people wish to observe the traditional forms," according to Royal.UK.
The website, which is yet to be updated after the death of the late Queen, also gives a step-by-step guide on how people can greet royal members.
The website says: "For men this is a neck bow (from the head only) whilst women do a small curtsy. Other people prefer simply to shake hands in the usual way."
"On presentation to The Queen, the correct formal address is 'Your Majesty' and subsequently 'Ma'am,' pronounced with a short 'a,' as in 'jam'."
"For male members of the Royal Family the same rules apply, with the title used in the first instance being 'Your Royal Highness' and subsequently 'Sir'.
"For other female members of the Royal Family the first address is conventionally 'Your Royal Highness' and subsequently 'Ma'am'," the website adds.
For his birthday, the King also visited a surplus food distribution centre outside London and met staff and volunteers to hear about how food waste can be used for social good.
The King then hosted a party for 400 nurses and midwives, saluting the NHS's 75th birthday.
Gun salutes across the UK marked Charles's birthday, including a 62-gun salute at Tower Wharf, in the Tower of London.
Buckingham Palace marked the birthday with the firing of a 41-gun salute by the King's Troop Royal Horse Artillery in London's Green Park.
As for the rest of the royal family, the Prince and Princess of Wales posted a heartfelt collage of photos on X, with the caption: "Wishing His Majesty The King a very happy 75th birthday!"
Prince Harry, who has been away from his royal duties since 2020 and has since released a Netflix series and a memoir that exposed rivalries within the royal family – will reportedly wish his father a happy birthday over the phone after he and his wife Meghan said they were not invited to the monarch's celebrations in London.
Commemorating the King once more, the Royal Family official X/Twitter account posted another special tribute to the monarch.
Plastered across one of Piccadilly Circus's digital billboards was a picture of Charles with the words : "Happy 75th Birthday Your Majesty."
Join our commenting forum
Join thought-provoking conversations, follow other Independent readers and see their replies