The Independent's journalism is supported by our readers. When you purchase through links on our site, we may earn commission.
Vanessa Bryant says she will 'continue to fight' for fans to wear Kobe products after contract with Nike expires
Bryant says she was 'hoping to forge a lifelong partnership with Nike that reflects my husband's legacy'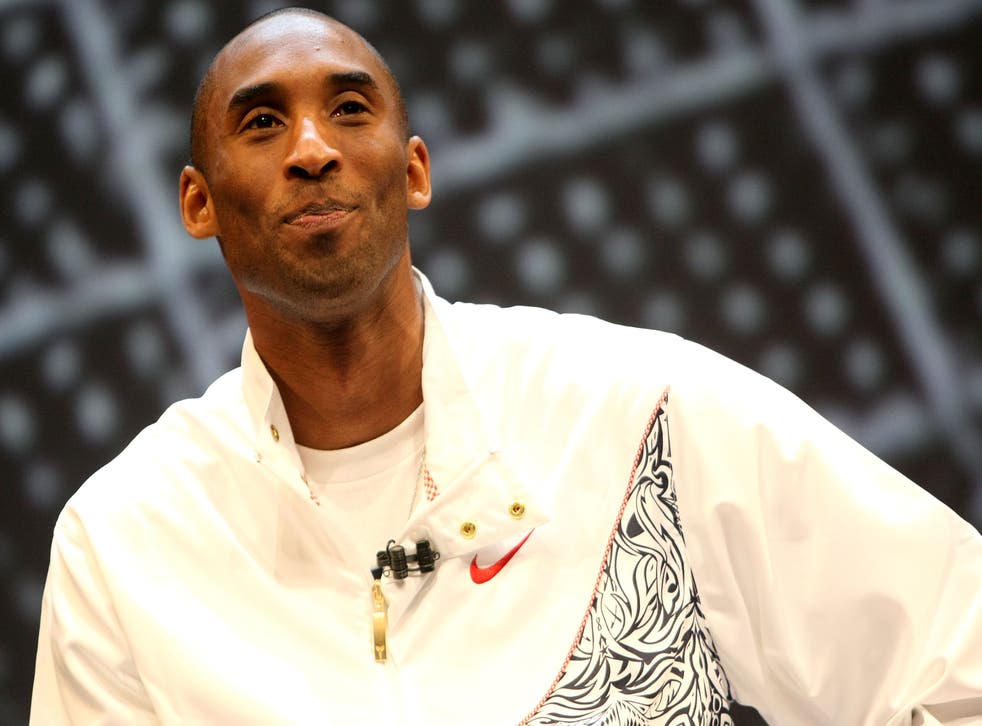 Vanessa Bryant has issued a statement expressing her hope that Kobe Bryant fans will always be able to wear his products after Nike's contract with the basketball star's estate expired this month without coming to a new agreement.
According to Bryant, the wife of the late NBA star, her husband's sneaker deal with the sportswear company expired on 13 April 2021.
However, in a statement shared on Instagram, the mother-of-four said that she had been hoping to "forge a lifelong partnership with Nike".
"Kobe and Nike have made some of the most beautiful basketball shoes of all time, worn and adored by fans and athletes in all sports across the globe," Bryant wrote on her Instagram Stories on Monday. "It seems fitting that more NBA players wear my husband's product than any other signature shoe.
"My hope will always be to allow Kobe's fans to get and wear his products. I will continue to fight for that."
In the statement, Bryant also said that her late husband's popular collaborations with Nike always "sell out in seconds," adding: "That says everything."
"I was hoping to forge a lifelong partnership with Nike that reflects my husband's legacy. We will always do everything we can to honour Kobe and Gigi's legacies. That will never change," she concluded.
The statement comes after it was reported by ESPN that Nike offered Bryant and the Kobe Bryant estate a new deal but that it did not meet the family's expectations.
Bryant has also reportedly been frustrated with the brand's approach to the Kobe line, with ESPN writing: "Bryant and the estate had grown frustrated with Nike limiting the availability of Kobe products during his retirement and after his January 2020 death in a helicopter crash."
Sources also told the outlet that the family was frustrated over the lack of availability of Kobe footwear in kids' sizes.
The basketball legend, who died in a helicopter crash along with his 13-year-old daughter Gianna and seven others in January 2020, signed with Nike in 2003.
After his retirement from the Los Angeles Lakers in 2016, Kobe continued to be a brand ambassador for the company, which has released more than 11 pairs of sneakers associated with the athlete.
In a statement to ESPN, Nike said: "Kobe Bryant was an important part of Nike's deep connection to consumers. He pushed us and made everyone around him better. Though our contractual relationship has ended, he remains a deeply loved member of the Nike family."
Following the contract's expiration, ESPN said it is believed that "all future releases of Kobe Bryant-branded footwear and apparel manufactured by Nike will be halted" and that the estate may instead enter into a new brand partnership.
The Independent has contacted Nike for comment.
Register for free to continue reading
Registration is a free and easy way to support our truly independent journalism
By registering, you will also enjoy limited access to Premium articles, exclusive newsletters, commenting, and virtual events with our leading journalists
Already have an account? sign in
Register for free to continue reading
Registration is a free and easy way to support our truly independent journalism
By registering, you will also enjoy limited access to Premium articles, exclusive newsletters, commenting, and virtual events with our leading journalists
Already have an account? sign in
Join our new commenting forum
Join thought-provoking conversations, follow other Independent readers and see their replies