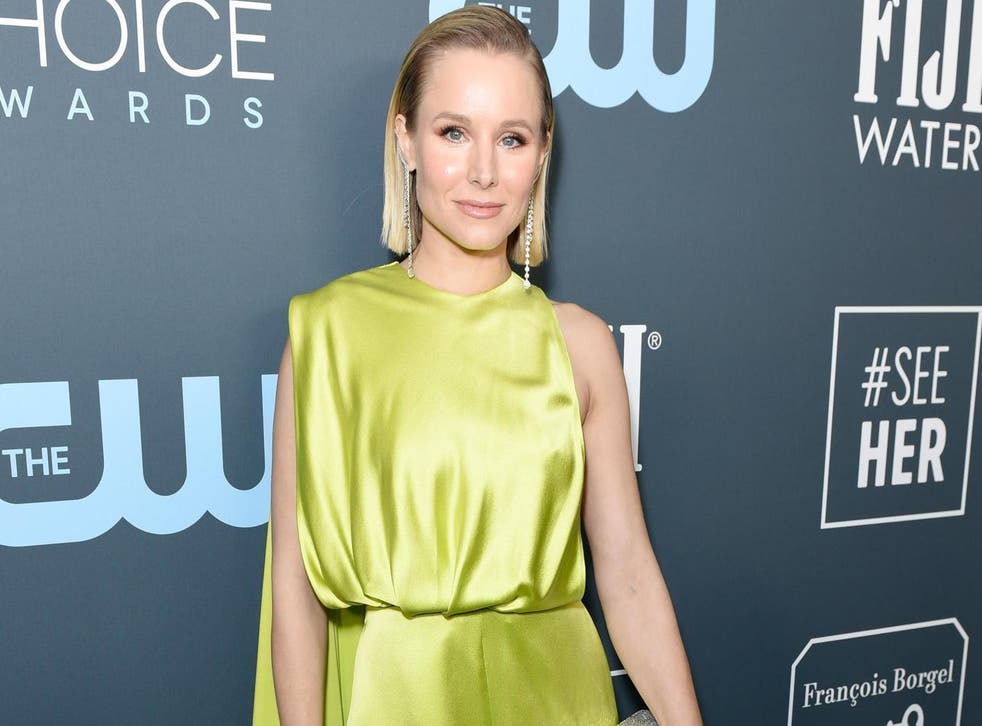 Kristen Bell says five-year-old daughter no longer uses diapers after she was shamed
Actress previously said: 'Every kid is so different'
Chelsea Ritschel
New York
Thursday 02 July 2020 20:18 Comments
Kristen Bell has revealed her daughter Delta is now mostly potty-trained while opening up about the mum-shaming she experienced after admitting recently that the five-year-old still used diapers.
In May, Bell opened up about the struggles of potty-training her and husband Dax Shepard's youngest child during an episode of Momsplaining with Kristen Bell.
During the episode, Bell reflected on the ease with which she and Shepard potty-trained their seven-year-old daughter Lincoln, before revealing: "Currently, my youngest is five-and-a-half, still in diapers."
The Good Place actress's admission was met with criticism on social media, where parent-shamers said the child was too old to be wearing diapers.
In a new interview with Today's Parent, Bell said that Delta is no longer wearing diapers after the couple "pushed her a little farther" following the backlash.
"You know what's so funny? I started talking about it and people were like: 'You have a five year old who's still in overnight diapers?!' And then it was, like, two weeks later that we pushed her a little farther, and now she -," Bell said, before Shepard interjected.
"Hold on. That was a really kind representation of people saying that to you," he said, referring to the mum-shaming criticism, to which Bell acknowledged: "Yeah, that's true. The Twitterverse was kind of mom-shaming me, which I'm not interested in. So I kept responding with the same thing: 'Every child is different,' which they are.
"And yes, I have a five-and-a-half-year-old who still sometimes wets the bed and that's okay! But she's getting there."
During the interview, the 39-year-old also revealed the technique she and Shepard used to potty-train their daughter, explaining that they wake Delta up at 11pm each night to use the toilet.
"You know what we have to do? We wake her up at about 11pm when she's like a zombie and put her on the toilet," she said, adding that she thinks it's "really normal" and that parents should not feel ashamed if their children learn to use the toilet differently.
"I think it's really normal and no one should feel ashamed if their kid has an irregular pattern for potty training," the mother-of-two said. "And if you want to try this 11 o'clock make-them-pee trick, great, there's no shame in any of it.
"Sometimes it takes kids until they're even older than five! But I've never met a high-schooler who pees their pants all day. It's going to stop at some point."
Register for free to continue reading
Registration is a free and easy way to support our truly independent journalism
By registering, you will also enjoy limited access to Premium articles, exclusive newsletters, commenting, and virtual events with our leading journalists
Already have an account? sign in
Join our new commenting forum
Join thought-provoking conversations, follow other Independent readers and see their replies