This woman went from running a $45m company to buying a private island in Finland open only to women
'The island is really just the tip of the iceberg'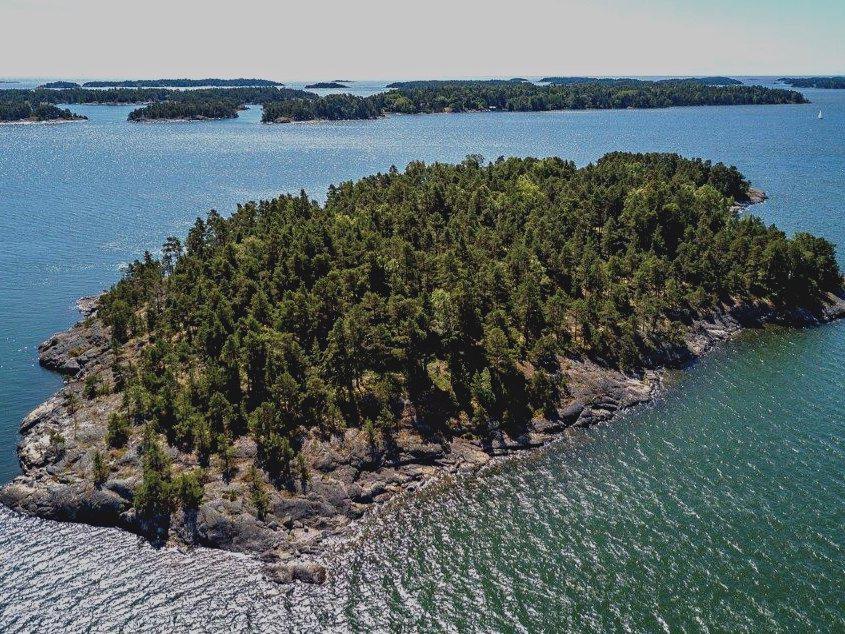 Off the coast of the Baltic Sea in the Raseborg region of Finland, there is a woman only island that serves as the headquarters for the female enclave of SuperShes.
The SuperShe community's founder, Kristina Roth, bought the 8.47 acre island entirely out of pocket in September 2017 to give her women's network a home base.
Members of the 6,000 strong female tribe will congregate on the property during the season for retreats costing up to $7,250 (£5,356) that are replete with activities that strengthen the body, mind and soul such as kayaking, breathing exercises, nutritional foods, massages and sisterhood will be at the forefront of every island affair.
Think Themyscira – the island in Wonder Woman – but with yoga mats and smoothie bowls.
In 2015, Ms Roth's consulting business, Matisia Consultants, landed the number seven spot on Forbes' fastest growing women owned businesses list. The company's revenue at the time was at $45m. She sold it a year later and launched SuperShe.
Ms Roth did not launch it as a business (not one dollar in revenue has been made yet since its inception), but as a blog platform to build content and spotlight interesting women. It eventually blossomed into a networking community and now, an island settlement.
The community has held four retreats before the island was purchased, which have operated much like how Ms Roth hopes her island retreats will. There have been two in Hawaii, one in Turks and Caicos, which is the most recent event and one coed gathering last June on Richard Branson's Necker Island, attended and co-hosted by the Virgin founder himself.
The SuperShe community, Ms Roth said, is comprised of financially and emotionally independent women that strive to be the best version of themselves. The application to become a SuperShe is fairly simple: the form listed online contains five mandatory fields to fill out, but Ms Roth said the most important part is telling her your story.
"When women write their story and it's in sync and resonates with the SuperShe DNA, then it's a go," Ms Roth said.
Every woman in attendance at SuperShe retreats thus far and those that will attend the island retreats, went through a vetting process and was handpicked by Ms Roth herself. This exclusivity has spelled heavy criticism for SuperShe, with some accusing the community of being an elitist and privileged colony, designed specifically for affluent women, that excludes men and discriminates against the LGBTQ community.
Ms Roth said, however, that anyone who identifies as a woman is welcome to apply.
"The island is elite, not everyone can buy an island, but the island is really just the tip of the iceberg," Ms Roth said. "There's definitely so much more to SuperShe and what I would like to accomplish with it."
From London to Spain's wellness capital
Show all 6
The inner workings of SuperShe Island
The season extends for 12 weeks starting in June and the island's four cabins can house a maximum of 10 women at any given time. Meaning that only 120 of the 6,000 existing SuperShes can attend the island's one week long retreats for the upcoming season.
There are three pricing packages for a spot on the island, ranging from $3,500 to $7,250 or between €2,900 –€5,900. A few nominated women will also be offered an opportunity to stay on the island for free, Ms Roth said.
The most basic package is $3,500 and will get you one of two twin beds in a shared room in a four-person cabin.
Up a notch is the $4,790 deal, which will get you one of two twin beds in a two person cabin. The big kahuna costs $7,246 and will get you a cabin for yourself.
All three packages are all inclusive, except for flight fare and cover food, massages, facials and airport pick up by car, though you can opt for a 20 minute helicopter ride for extra if you wish.
Ms Roth said she has more affordable one day SuperShe island programmes in the works as well.
The tentative schedule for these retreats would start with guests being shuttled from Helsinki Airport to SuperShe Island.
For the bulk of the day, the women would keep moving with kayaking, bicycling, hiking and yoga. A nice facial and/or a massage, with access to Finnish saunas, would be waiting for them at the end of at least every other afternoon said Ms Roth.
While being on the go during the day will strengthen the body, workshops will be held every day that will strengthen the mind. Speakers will Skype in to connect with the SuperShes and discuss topics such as nutrition and sex.
The retreat's menu would be nutrient dense and healthy. The idea is to detox and hopefully lose a little weight by the end of the week. The island is a substance free zone, which means this is one retreat that will not be supplying alcohol.
In its stead will be sunshine, female empowerment and views of the Baltic Sea. Not a bad trade-off.
Read more:
• Barnier: Britain has to follow EU regulations forever if it wants a Brexit trade deal
• Trump is weighing a massive strike on Syria – and it could bring all-out war with Russia
• Mark Zuckerberg gave his grueling testimony to Congress from a 4-inch booster seat
Read the original article on Business Insider UK. © 2018. Follow Business Insider UK on Twitter.
Join our commenting forum
Join thought-provoking conversations, follow other Independent readers and see their replies