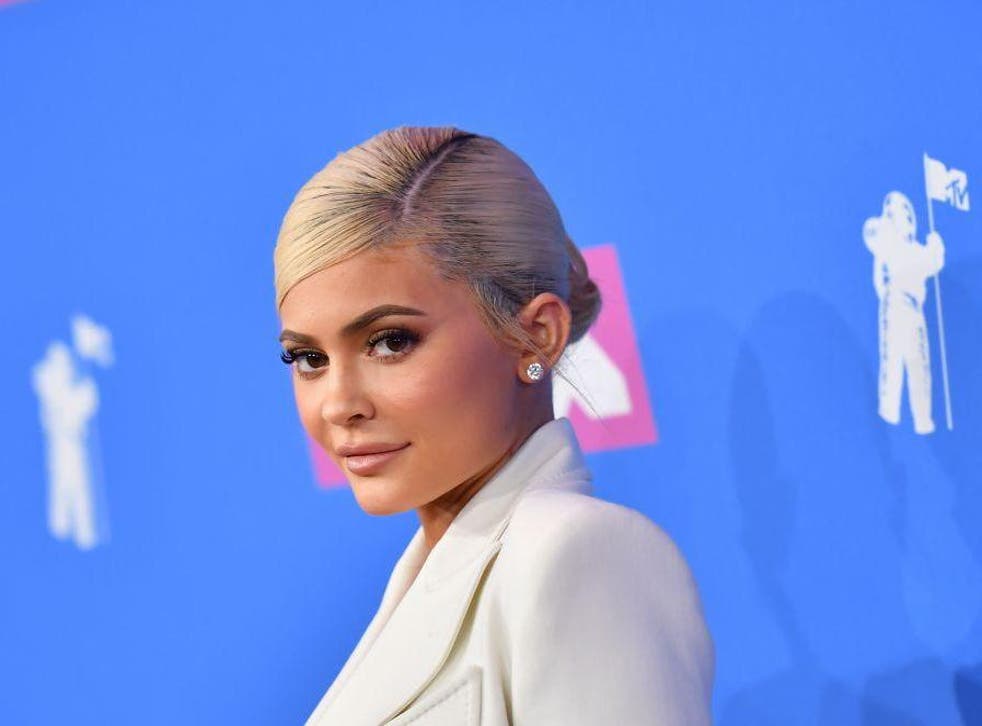 'Teen Mom' star Kailyn Lowry criticises Kylie Jenner for glamorising young motherhood
'She has a ton of help and she can go out and party'
A reality TV star has accused Kylie Jenner of glamorising young motherhood.
Kailyn Lowry, who appeared on the MTV series Teen Mom – a show that chronicles the challenges teenagers face in their first years of motherhood – is often scrutinised for having started a family from a young age.
However, she believes that it's actually celebrities, like Keeping Up With The Kardashians star Kylie Jenner, who really make being a young mother look like a breeze.
During an interview on Heidi Montag and Spencer Pratt's podcast, Make Speidi Famous Again, on August 20, Lowry said that, while Jenner "didn't ask to be a role model", she inadvertently makes parenting appear glamorous to young girls.
"I don't want to hate her because obviously she's so successful, but when you're that young and you have that much money and you're able to have a nanny or have a lot of help, I think that shows that it's kind of glamorous to have a kid so young," Lowry said.
"She wasn't a teenager [when Kylie had Stormi], so obviously it's slightly different, but we got a lot of backlash for Teen Mom and 16 and Pregnant that makes it look like the show is glamorous and I just don't agree because it took me seven years to get a four year degree. I didn't always have the money I have now."
She added: "I would not agree that our show makes it glamorous. But situations like Kylie, they don't realise that she has millions of dollars and she has a ton of help and she can go out and party and do all these things."
While it's true that the majority of celebrity mothers tend to have support with raising their children, Lowry was quickly criticised online by people who pointed out that Jenner was 20 years old when she gave birth to her daughter, Stormi, and was financially sound.
"She's a billionaire so yeah she prob is making it look easy, because she has the money behind her to do so," [sic], one person wrote.
"She was financially sound prior to starting a family, basically doing it the right way unlike Teen Mom cast members who have all convinced themselves they're stars now."
Another added: "Say what? She was 16 and pregnant herself! Kylie, 20! And in a much better position with money, a house and loving family than Kailyn was!"
The comments come just months after Jenner announced that she would no longer be sharing photos of her daughter's face on social media.
The 21-year-old beauty mogul recently deleted a number of photos of Stomi from her Instagram – a decision which an insider revealed was because of people making nasty comments.
"Kylie is shocked and doesn't want her daughter's pictures to be a part of something negative. She might reconsider in the future, but for now, she won't post any more photos of Stormi's face," the source said.
Following the Instagram purge of photos, fans were quick to notice Stormi's absence, especially in one picture where the young mum had cropped her daughter's face out.
Responding to a comment about the cropped photo, Jenner defended her decision, stating: "Yeah I cut my baby out. I'm not sharing photos of my girl right now."
Since then, Jenner has started to share more photos of her daughter online, the most recent of which features the young mother sitting with her child alongside the caption: "You make all my mornings."
Register for free to continue reading
Registration is a free and easy way to support our truly independent journalism
By registering, you will also enjoy limited access to Premium articles, exclusive newsletters, commenting, and virtual events with our leading journalists
Already have an account? sign in
Register for free to continue reading
Registration is a free and easy way to support our truly independent journalism
By registering, you will also enjoy limited access to Premium articles, exclusive newsletters, commenting, and virtual events with our leading journalists
Already have an account? sign in
Join our new commenting forum
Join thought-provoking conversations, follow other Independent readers and see their replies