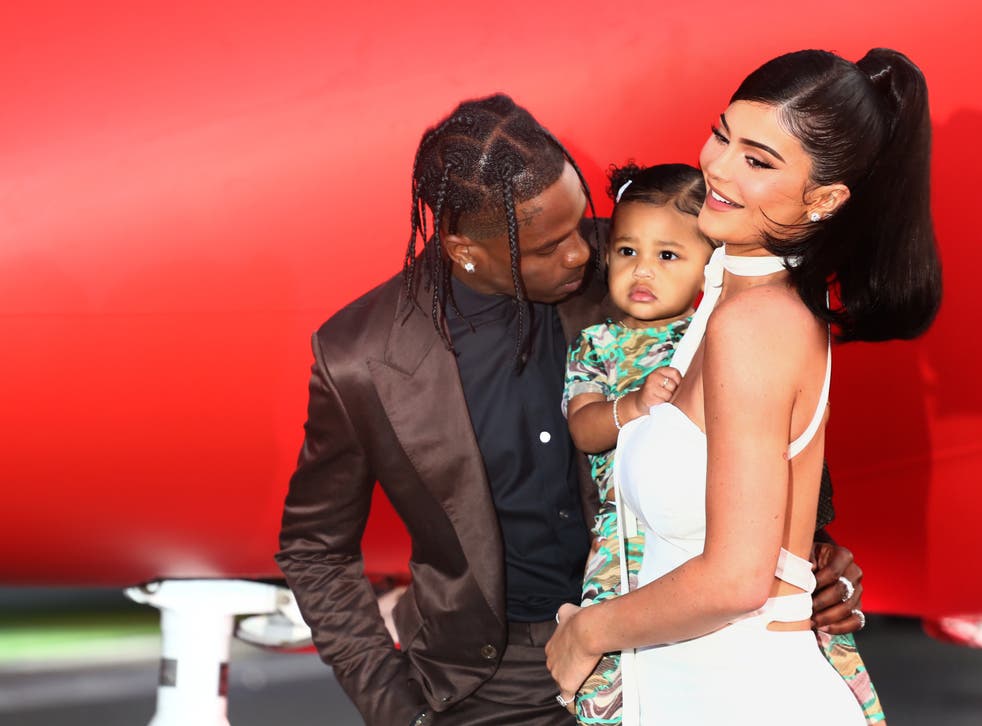 Kylie Jenner criticised for lavish third birthday for daughter Stormi amid pandemic
The party featured a giant inflatable slide topped with a replica of her daughter's face
Kylie Jenner has been criticised for holding an extravagant third birthday party for her daughter Stormi amid high levels of coronavirus in LA.
Earlier this week, Jenner told fans she would not be holding the largescale "Stormiworld" party she threw last year for "obvious reasons".
For her daughter's second birthday, the reality star held a party themed around her daughter, featuring fairground rides topped with models of Stormi's head, and an inflatable tunnel entrance shaped like the toddler's face.
The 23-year-old said she was instead planning on hosting a "cousin party" for Stormi, inviting all of the child's cousins and Jenner's family.
Jenner posted pictures and videos of the gathering, which was also attended by Stormi's father rapper Travis Scott and members of his family.
The star posted images of lavish balloon sculptures, a giant inflatable slide featuring a model of her daughter's head, a sweet shop designed for Stormi, and a dinner table where chairs were not spaced apart for social distancing.
Covid deaths in the state of California currently account for over 40,000 of the US's total 447,000 mortalities.
There is also a stay-at-home order in place in the state, and rules prohibit residents from gathering with more than two other households. People are being told to "minimize contact with others as much as possible".
Many social media users criticised Jenner for holding a party during the pandemic while others have had to cancel significant life events.
One Twitter user commented: "Us normal civilians have canceled weddings, birthdays, holiday gatherings, vacations...have had to have our loved ones die in alone but yet....the elite are throwing their kids birthday parties, vacationing and breaking covid rules...Yes @KylieJenner I'm looking at you."
Another wrote: "Why is Kylie Jenner significantly breaching COVID rules in LA (an area at the highest risk level) for a birthday party her 3 year old won't even remember?"
One tweeted: "It's really frustrating that @KylieJenner threw a lavish birthday party for her daughter when I haven't been able to go to dinner in over a year".
Kim Kardashian was previously criticised for taking her friends and family to a private island to celebrate her 40th birthday, despite a non-essential travel ban in the state of California.
Join our new commenting forum
Join thought-provoking conversations, follow other Independent readers and see their replies