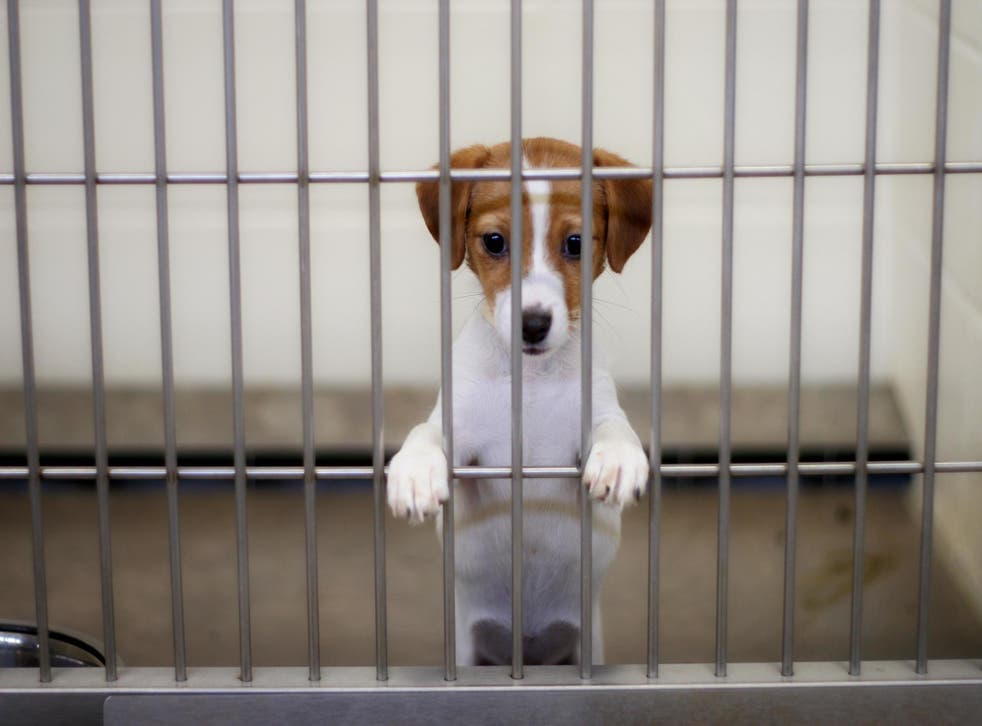 Lab animals can now be adopted instead of euthanised, FDA says
Eligible animals for adoption include dogs, cats, rabbits, guinea pigs and, in certain circumstances, some farm animals 
Animals that have been used for research by the Food and Drug Administration (FDA) will now be available for adoption.
Under the updated policy, which was adopted in November but not reported by the agency until now, healthy dogs, cats, rabbits, guinea pigs and some farm animals are now permitted to be transferred to shelters and sanctuaries after they've been used for lab experiments.
Previously, the animals were euthanised after being involved in experiments.
According to the new guidelines, first reported by The Hill, the policy applies to animals that have "completed a research study and have no apparent health or behaviour concerns".
The FDA's first initiative to retire animals used in lab experiments occurred in January 2018, when the agency retired 26 squirrel monkeys that had been involved in a nicotine study," the outlet reported.
RSPCA's most unusual animal rescues

Show all 14
In a statement to People, FDA spokesperson Monique Richards said the FDA "has supported and continues to support the transfer, adoption of retirement" of animals that have completed experimentations and "meet applicable eligibility criteria".
"The November 2019 guideline expressly states the eligibility criteria for adoption, retirement and transfer," Richards added. "This is not a procedural change, but a newly approved internal standard guideline developed to provide overarching support to enhance and promote harmonisation of FDA animal research activities."
Once the animals have been cleared, they will be moved to retirement sanctuaries and foster/rehoming organisations approved by the Animal Welfare Council (AWC).
The policy change comes after lawmakers recently introduced legislation that would protect animals that are used in federal research.
Under the Animal Freedom from Testing, Experiments and Research (AFTER) Act, which was introduced in 2019 by Senator Susan Collins, federal laboratories would be required to "place certain animals in rescue shelters and retirement sanctuaries after experimentation and research studies are completed," according to The Hill.
After the FDA's new policy was reported, bill co-sponsor Senator Martha McSally applauded the agency on social media.
"I introduced the AFTER Act to ensure animals from all federal laboratories are given a chance to find a loving home," the Arizona senator said. "Glad to see the FDA adopt this policy for animals in their labs."
Representative Matt Gaetz also expressed his support for the agency's decision, writing on Twitter: "For years, tens of thousands of animals have been euthanised after federal lab testing.
"I'm a proud co-sponsor of the AFTER Act, which will direct federal agencies to assist with the relocation of these precious animals into sanctuaries and loving homes."
The White Coat Waste Project, a watchdog group that works to cut taxpayer funding of animal experimentation, praised the decision as well.
"1.2m WCW advocates asked. The FDA listened!" the group wrote on Twitter.
The FDA uses animals in the testing of drugs, vaccines and other biologics and medical devices, according to its website, with the intention of determining the safety of the medical product.
While the agency states that non-animal testing is "not yet a scientifcally valid and available option," it says it has "supported efforts to reduce animal testing" and has "research and development efforts underway to reduce the need for animal testing and to work towards replacement of animal testing".
The Department of Veterans Affairs (VA) and the National Institutes of Health (NIH) previously enacted similar guidelines for rehoming lab animals.
Register for free to continue reading
Registration is a free and easy way to support our truly independent journalism
By registering, you will also enjoy limited access to Premium articles, exclusive newsletters, commenting, and virtual events with our leading journalists
Already have an account? sign in
Register for free to continue reading
Registration is a free and easy way to support our truly independent journalism
By registering, you will also enjoy limited access to Premium articles, exclusive newsletters, commenting, and virtual events with our leading journalists
Already have an account? sign in
Join our new commenting forum
Join thought-provoking conversations, follow other Independent readers and see their replies