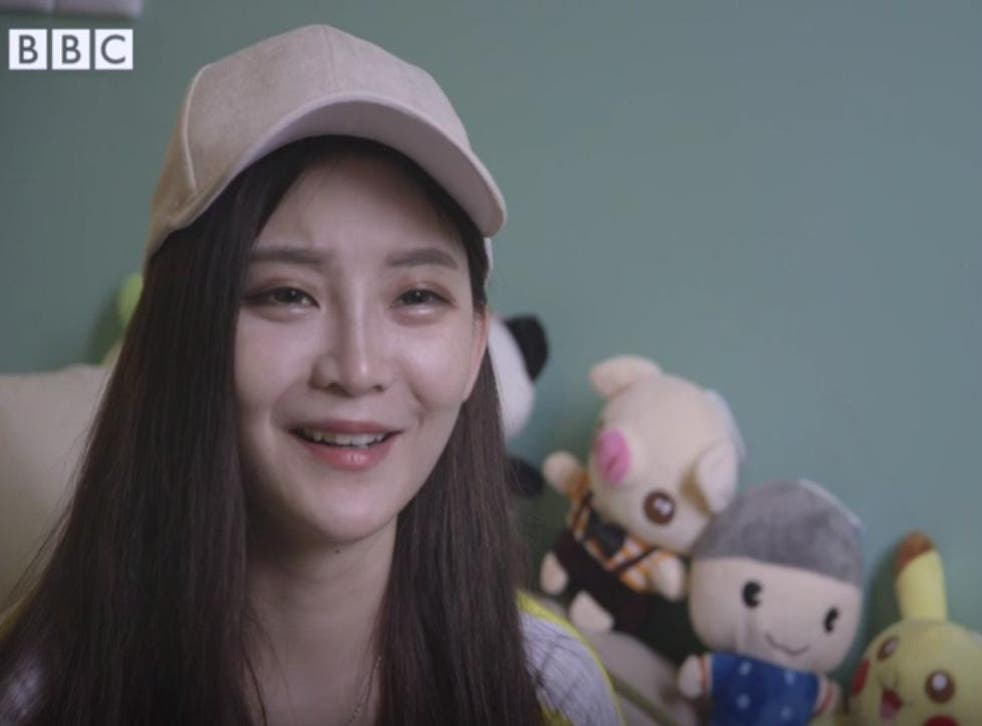 Lele Tao: The Chinese 'online goddess' earning £350,000 a year through live-streaming
'One fan bought me £6,000 of virtual gifts alone'
At 24-years-old, Lele Tao is a superstar in China's live streaming industry earning an impressive £350,000 a year.
But, while it might seem like a glamorous way to make a living; the gruelling hours, impossible beauty standards and demand of big corporations means it's anything but.
When she first started at the age of 18, Tao didn't know that live streaming could become a prolific career but after spending hours on her dad's construction site singing for her fans in front of a laptop, the superstar began cashing in.
"I remember very clearly in my first month I made $2,800 (£2,200) over 15 days of streaming," she said in a BBC Trending documentary.
"My dad was like 'How can you get paid for just sitting there and singing?'"
Adamant that live streaming is much more than that, Tao doesn't just perform from her bedroom anymore. Now, she sings, plays games and chats with her one million fans from a small studio while earning an impressive six-figure salary.
But, a big part of her income goes to her agency MJ, meaning that to make even a modest living, she needs to work long hours under the watchful gaze of demanding agents.
In a typical day, Tao will be instructed to take part in a scheduled dancing or music training session before spending another three hours preparing, and an additional nine hours of live streaming.
Despite making £29,000 a month Tao says that she feels emotionally stressed and constantly under pressure to look perfect.
Admitting that she has never performed on camera without make-up out of fear of losing fans, the internet sensation says that she has never been happy with her appearance.
"I feel the pressure because there are more and more cute girls joining," she explained.
"There is competition among live streamers and people compare you with others.
"Because I know others are prettier and better than me I have to work harder to be liked by more people."
China's live stream market was worth at least $3bn in 2016, up 180 per cent year over year, according to iResearch and the sector is only expected to get bigger.
But, while masses of young girls continue to be enticed by the lure of fast, easy money, the fact that it is a multi-billion dollar business dominated by big corporations means that in reality they will probably never see much of it.
Join our new commenting forum
Join thought-provoking conversations, follow other Independent readers and see their replies