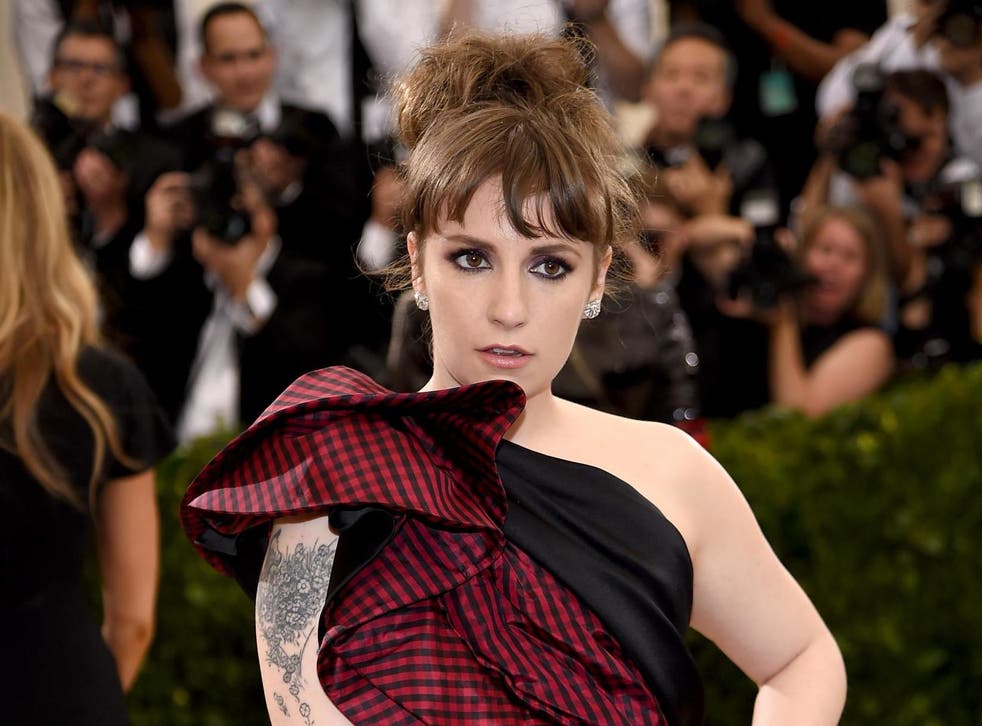 Lena Dunham says she 'didn't want to live' during addiction to anti-anxiety medication
'It wasn't that I was suicidal. I felt nothing,' recalls actor
Olivia Petter
Monday 27 January 2020 16:33 Comments
Lena Dunham has opened up about being addicted to prescription drugs while recovering from a hysterectomy in 2017.
"It got really complicated," she told Cosmopolitan. "I realised I wasn't just taking medication for physical pain, I was taking medication for the emotional pain too."
The Girls star and writer went on to refer to benzodiazepines, a common form of anxiety medication, and explain that it made her feel like she was not herself.
"One day, I looked around and I was lying in a bed in my parents' apartment under two blankets, in the same pyjamas I'd been in for three days, and I was like, 'This isn't me'," she remembered.
"It wasn't that I was suicidal. I felt nothing. I didn't want to live."
16 male celebrities who have spoken about mental health

Show all 16
Dunham was also going through a breakup at the time with her long-term boyfriend, musician Jack Antonoff, who she described as a "dear friend".
"Has it been easy every second? No, it's not easy to divide a life with someone. There are definitely moments where I was catty, rude or sassy, but he has been beautifully accepting of those and I've been able to be accepting of his anger too," she said.
The 33-year-old went sober in 2018 and explained that it "means so much more than just not doing drugs" and has had a major impact on her dating life.
"It means I've taken a hiatus from dating, which has been amazing for me," Dunham said.
"It's created a lot of clarity because I think [for] so many of us, even though the world has become much more sex-positive, as young, ambitious, independent women our relationship to sex is fraught and complicated.
"On the one hand, we're taught to demand what we want; on the other hand we're scared we'll never find anyone and have to settle."
Dunham added that she doesn't want to be with anyone who doesn't make her feel "super safe".
"People right now will go, 'Oh my god, you haven't had sex in over a year,' and I'm like, 'No, actually it's been the most healing thing.'"
The March issue of Cosmopolitan is on sale from 30 January
Register for free to continue reading
Registration is a free and easy way to support our truly independent journalism
By registering, you will also enjoy limited access to Premium articles, exclusive newsletters, commenting, and virtual events with our leading journalists
Already have an account? sign in
Join our new commenting forum
Join thought-provoking conversations, follow other Independent readers and see their replies