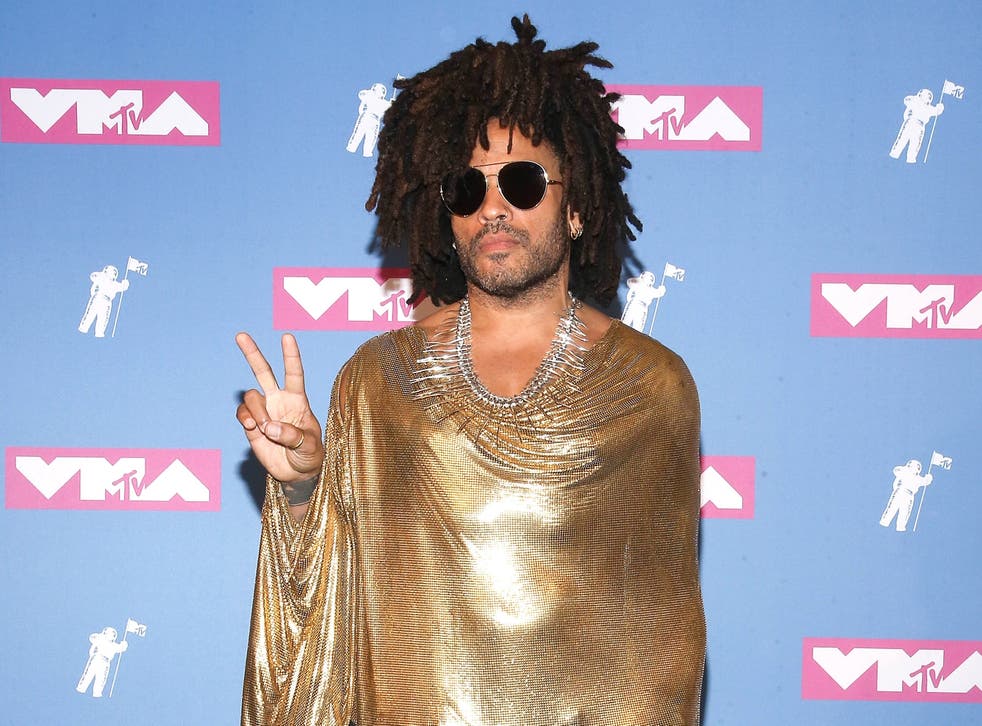 Lenny Kravitz opens up about friendship with Jason Momoa: 'I love this dude'
Singer says: 'You let love rule, right?'
Lenny Kravitz has opened up about his unlikely friendship with his ex-wife Lisa Bonet's husband Jason Momoa.
In a new interview with Men's Health, the 56-year-old discussed how "tight" he and the Aquaman star are while touching on his amicable relationship with Bonet, who he was married to from 1987 to 1993 and shares daughter Zoë Kravitz with.
"People can't believe how tight Jason and I are, or how tight I still am with Zoë's mom, how we all relate," Kravitz said. "We just do it because that's what you do. You let love rule, right?
"I mean, obviously, after a breakup, it's work - it takes some work and time, healing and reflection, et cetera."
But, according to the Fly Away singer, who is currently promoting his new memoir Let Love Rule, his relationship with Momoa was strong from the moment they met.
"But as far as Jason and I? Literally the moment we met, we were like: 'Oh, yeah. I love this dude,'" he recalled.
This is not the first time Kravitz has spoken fondly of Momoa. In August, the record producer shared a birthday tribute to the 41-year-old on Instagram, where he wrote: "Happy Birthday @prideofgypsies. One family. One love."
Kravitz has also described Momoa as a "brother," previously telling The Sunday Times he "loves" his ex-wife's husband and the couple's children. 
"Our families are blended," Kravitz said. "I love her husband - he's like a brother to me - and I love the kids. It's beautiful, but it takes work."
Bonet and Momoa, who first started dating in 2005 and got married in 2017, are parents to Lola, 13, and Nakoa-Wolf, 11.
During his recent interview, Kravitz also reflected on the influence Bonet had on his career early on, explaining that she inspired him to be himself.
"The voice I was looking for, the name, the image, was already there. It was the first time I'd opened up like that, and had known love like that, and freedom," he recalled. "And watching her do what she did, how she maneuvered, in her artistic life - it was that last thing I needed, on this road. This sound, this message, this movement that I was looking for - I heard it in my head. That's the way I still work to this day.
"I wait until I hear it in my head. That takes my ego out of it. It may not be what you thought you were looking for, but it's what you get."
As for the former couple's 31-year-old daughter, Kravitz said she is the "most real person I know."
Join our new commenting forum
Join thought-provoking conversations, follow other Independent readers and see their replies