Two-thirds of LGBT+ people fear holding hands in public, survey finds
The government has launched an action plan to tackle LGBT+ discrimination in light of the findings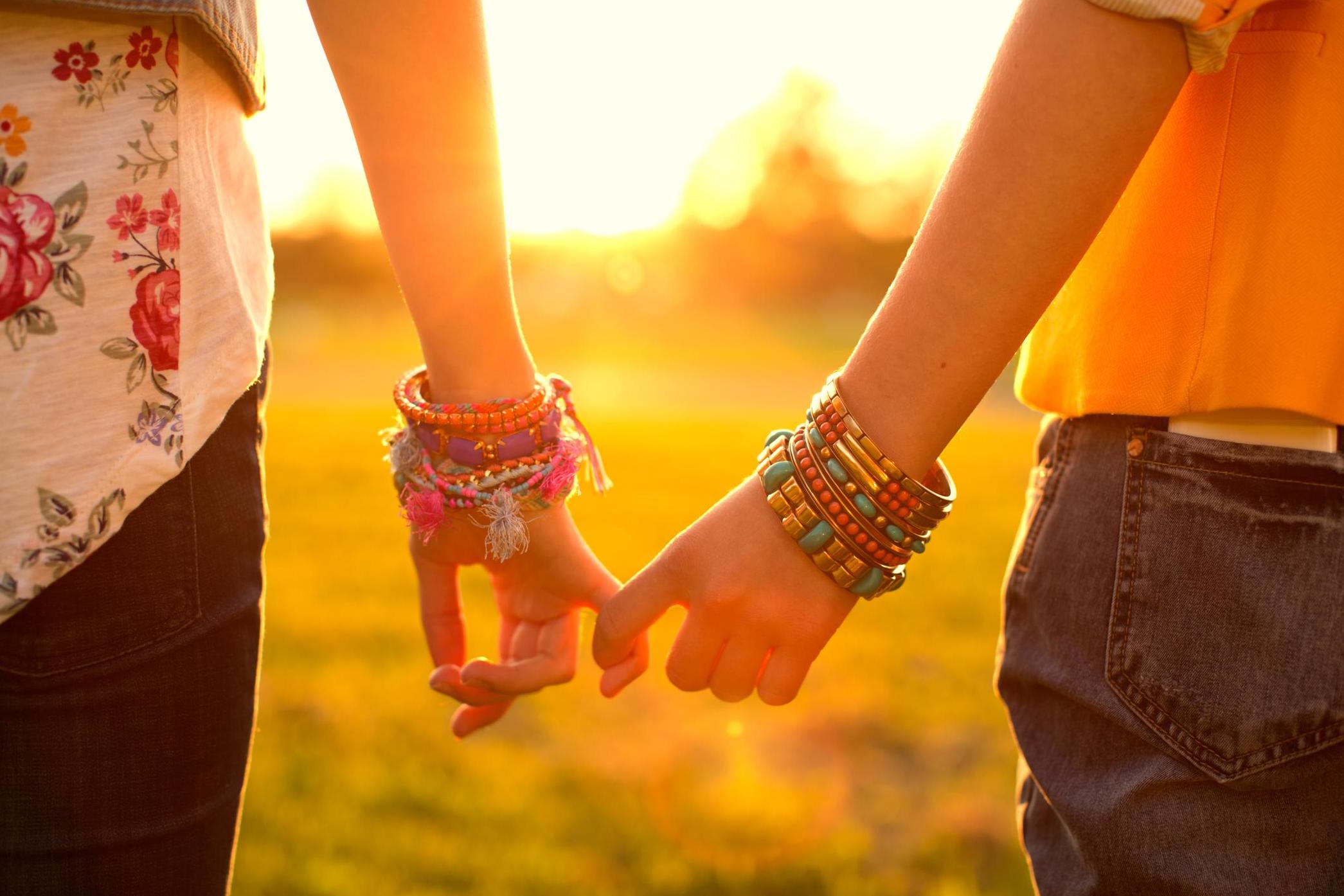 Two thirds of LGBT+ people feel uncomfortable holding hands in public due to fear of a negative reaction, new government research has revealed.
The survey of more than 100,000 people was commissioned by the minister for women and equalities, Penny Mordaunt, and has prompted the government to launch a 75-point action plan to tackle prejudice and abuse affecting the LGBT+ community.
The £4.5 million plan will also see a ban imposed on gay conversion therapies, which five per cent of respondents had been offered and two percent had undergone.
The survey was carried out in 2017 between July and October and also found that LGBT+ people are more likely to be "less satisfied" with their lives than others.
61 per cent of respondents identified as gay or lesbian, with a quarter identifying as bisexual and 13 per cent as transgender.
A minority of participants identified as either pansexual (four per cent) or asexual (two per cent).
More than 40 per cent of respondents had experienced hate incidents while a quarter said they concealed their LGBT+ identities to their family members.
The survey also revealed that many LGBT+ people face difficulty accessing healthcare services due to their sexual orientation.
Theresa May commented on the findings, saying that they "shone a light" on the discrimination faced by LGBT+ people in Britain, adding that nobody "should ever have to hide who they are or who they love".
The government survey comes after a poll of more than 5,000 people carried out by Stonewell last year revealed that more than half of gay men in the UK don't feel comfortable holding hands in public.
"Holding hands is such a simple, tender gesture – there should be no barrier to people loving who they want to love and being able to express that in public," Mourdant writes for The Independent.
More than one million people in the UK identify as either lesbian, gay or bisexual, according to the latest figures released by the Office for National Statistics.
Join our commenting forum
Join thought-provoking conversations, follow other Independent readers and see their replies