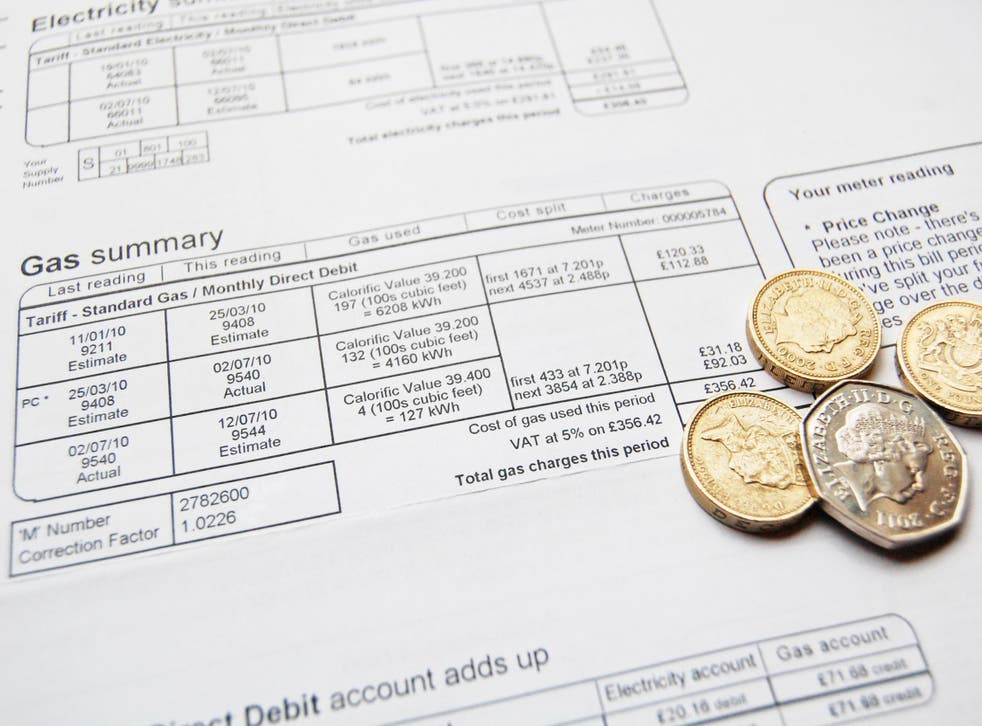 The top 25 things British people forget: from locking doors to paying bills
A poll of 2000 adults claims nine out of 10 wonder if they forgot their keys, paid the bills or left a window open - just some of the niggling thoughts many find hard to shake off
Gemma Francis
Friday 19 October 2018 15:48 Comments
Nine out of 10 Britons wonder if they have locked the door or paid the bills, which are two of the top 25 scenarios which baffle their brains, according to a new poll.
Afterthoughts like "I hope I didn't leave my hair straighteners on" can lead eight in 10 adults to return home to double check just to be safe, even if it adds time and money to their journey.
The poll of 2000 adults has found 55 percent admit they can't shake off worrying scenarios occupying their minds until they're convinced it's all fine.
"From wondering if we've left a window open to questioning if the lights are still on, there are many niggling questions we ask ourselves each day," said a spokesman for home improvement window specialists, Independent Network. "And once you have that thought, even if you are certain you did it, it can be hard to forget about it completely until you can go and check.
"For some, it gets so bad, they have to drive back home to make sure their door is locked or the window is closed so they can concentrate on the rest of their day. But many of these little niggles could cause trouble if we did in fact forget to do them, so it's easy to see why they can play on your mind and lead to a worrying day.
"Leaving your door or window open could leave your home at risk, especially when you are at work all day."
The survey found "did I lock the front door" to be the most common question Brits ask themselves, followed by, "have I got my phone" and "do I have my keys".
World news in pictures

Show all 50
Worrying about what to have for dinner and whether you've got everything you need is also at the forefront of the nation's minds along with concerns that a window has been left open at home.
"Did I turn off the light", along with "have I locked the car" and "did I leave the front door open" also appear in the list.
Four in 10 have been so worried they have left something open or unlocked, or turned on, they have called a friend or neighbour to pop back home and double check.
Almost one in four have left a spare key with someone so they can get in to their home to make sure things are shut and turned off when they are too far away to check themselves.
A third have even left work in the middle of the day, or used their lunch break to go back home to put their mind at rest. Are these niggling doubts our subconscious trying to tell us something?
One respondent even went back home to check they had turned the hob off to find a fire engine outside and a house full of smoke confirming that they had left it on.
UK news in pictures

Show all 51
A quarter of those polled have returned home from work to find they have left a window open while almost one in five have gone back to their car only to find they had left it unlocked.
More than one in 20 have also opened their front door to find the iron or their hair straighteners still switched on.
But while most niggling worries have usually proved to be unfounded, 90 per cent are glad to have gone back to check their home.
Four in 10 even went as far as to say they would feel anxious all day if they weren't able to go back and check something while another 22 per cent would feel on edge.
SWNS
Register for free to continue reading
Registration is a free and easy way to support our truly independent journalism
By registering, you will also enjoy limited access to Premium articles, exclusive newsletters, commenting, and virtual events with our leading journalists
Already have an account? sign in
Join our new commenting forum
Join thought-provoking conversations, follow other Independent readers and see their replies