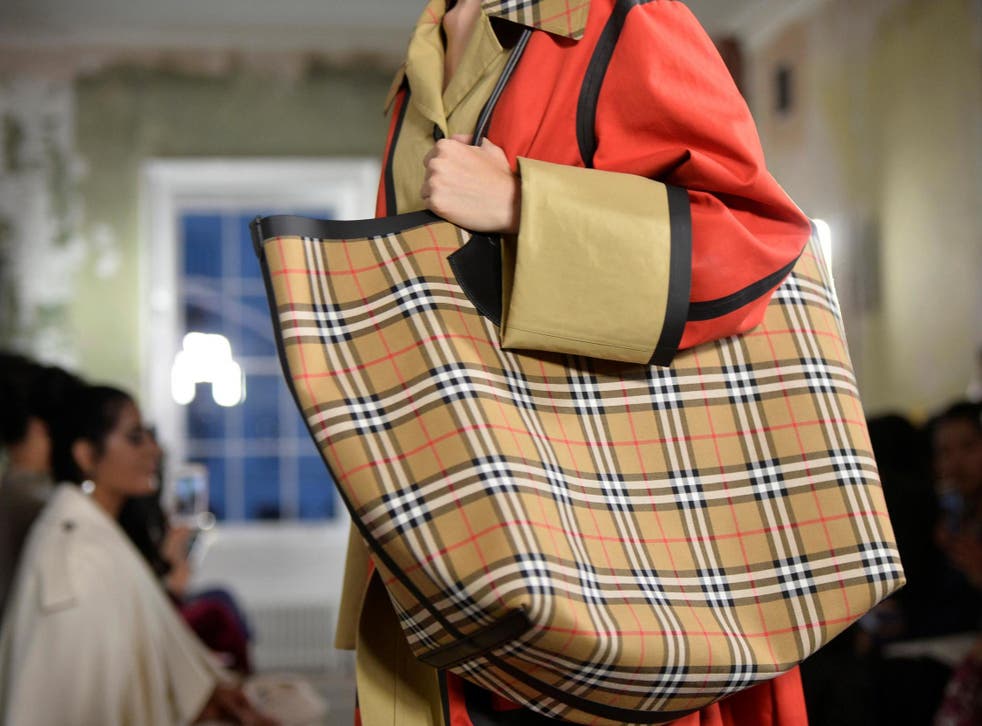 Lifestyle Barometer: your guide to what's hot and what's not this week from Burberry to plus-size sexism
From vegan trainers to 'unspecified meat' and commuters, this is our guide to what's hot and what's not
Going up:
Vegan trainers
Fashion designer Stella McCartney – one of the most environmentally-conscious figures in the fashion industry – has joined forces with sportswear brand Adidas to create the world's first vegan-friendly line of Stan Smith trainers.
A lifelong vegetarian, McCartney's eponymous range abstains from using any fur or leather, and now she has extended her sustainable slant to one of the most ubiquitous wardrobe staples.
The white trainers look almost identical to the original shoes but are made using vegan leather and will feature a print of the designer's portrait on one tongue.
The vegan Stan Smiths will be available in stores from 10 September.
Elderly workforce
Starbucks has opened a cafe that exclusively hires elderly staff. The coffee chain has launched an initiative with the National Institute for the Elderly that offers senior citizens more employment opportunities.
The branch, which is based in Colonia del Valle, Mexico City, has already hired 14 people between the ages of 50 and 66 as part of the programme and will operate just like any other Starbucks restaurant.
The employees' shifts will be capped at six-and-a-half hours and they will all be entitled to medical insurance for major expenses. They will also be given two days off each week and be trained by younger employees.
Wedding dresses with pockets
A number of bridal designers have reported a rise in demand for wedding dresses with pockets.
Speaking to The Independent, Hamish Shephard, founder of online wedding planner site Bridebook, revealed that the trend reflects a shift towards contemporary weddings and that pockets are "perfect for having your phone to whip out for selfies on the dance floor".
Similarly, Robin Weil, founder and chief executive of weddingplanner.co.uk, added that he has noticed the trend develop over the last few seasons.
"I think they're pretty practical and it looks like lots of brides agree, but they're more useful for having a tissue rather than your phone," he tells The Independent.
Miss England
This week, Sara Iftekhar became the first Miss England contestant to compete in the final stages of the pageant while wearing a hijab. The 20-year-old law student from West Yorkshire, competed against 49 other contestants at the Miss England finals and shared the excitement she felt at competing on her Instagram page.
"It was an incredible experience and something which I will never be able to forget," she wrote.
"The opportunities which I have received with being a finalist in Miss England are opportunities which I would never have thought of, and will forever be grateful for."
Iftekhar has also set up a fundraising page for children's charity Beauty with a Purpose, which was created by the Miss England organisation.
Burberry
Earlier this year, Burberry faced a huge backlash when it was revealed that it had burned £28.6m of clothes and cosmetics in the past year to "protect its brand".
However, the British brand has now announced it's going to stop destroying clothes deemed "unsaleable" and will also no longer manufacture products using real fur.
In a statement released on its website, Burberry said: "This commitment builds on the goals that we set last year as part of our five-year responsibility agenda and is supported by our new strategy, which is helping tackle the causes of waste.
"We already reuse, repair, donate or recycle unsaleable products and we will continue to expand these efforts."
Going down:
Plus-size sexism
A blogger has criticised the double-standards that exist among plus-size men and women.
The comments came following the backlash Cosmopolitan's October issue received for featuring model Tess Holliday – who wears a size 24 – on its cover.
Many people were quick to condemn the magazine for "promoting morbid obesity", however, one blogger was quick to point out that plus-size male cover stars rarely receive the same criticism.
Stephanie Yeboah wrote on Twitter: "Hello all the people still upset over the @CosmpolitanUK cover, where was the outrage when these covers went live?" she questioned. "Why are we not discussing the health of these plus-size men? Where is that same energy?
"Answers on a postcard. Don't worry, I'll wait."
To further prove her point, Yeboah attached photos of a Vibe cover featuring Rick Ross, a British GQ magazine cover of James Corden, an XXL cover magazine also featuring Ross, and a Nylon cover with Jonah Hill.
'Unspecified meat'
Unidentified animal DNA has been found in more than a fifth of samples of meat from restaurants and supermarkets across England, Wales and Northern Ireland.
According to a Freedom of Information request submitted by the BBC to the Food Standards Agency, 145 items out of the 665 tested by local authorities in 2017 were found to include "unspecified meat" in some quantity.
Although the specific restaurants and brands selling the products have not been named, 487 were tested. Some meats tested were found to contain DNA from as many as four different animals, while others contained no DNA from the animal they were supposed to be.
Inconsiderate commuters
A mother-of-two has criticised fellow commuters who failed to offer her their seat while she breastfed her six-month-old baby on a crowded train.
Kate Hitchens, from Essex, shared a photo of herself on Instagram, writing: "What has the world come to that a mother has to stand up on a moving train breastfeeding a wriggling and writhing six-month-old, 20lb baby?!
"The point here isn't just that I found it difficult because I was nursing (although that was bloody difficult!), but that not one person offered a mother carrying a small child a seat for around half an hour, or three stops.
"I could have asked, but I didn't. I felt silly. I shouldn't have to ask."
According to Hitchens, multiple passengers noticed her, even smiling or making eye contact – but only one, eventually, actually offered to exchange places.
The frustrated mother is now urging commuters who are fit and healthy to offer passengers with a child their seat.
Stefano Gabbana
No stranger to controversy, designer Stefano Gabbana has previously hit the headlines for making provocative comments – he previously wrote on a photo of Selena Gomez "è proprio brutta", which translates to: "She's so ugly," and commented, "No" on a photo of model Kate Moss.
Now, the designer has slated Italian fashion blogger Chiara Ferragni by calling her "cheap" on her wedding day.
This week, Ferragni married singer Fedez Leonardo Lucia in a lavish ceremony that included three custom-made Dior wedding gowns, prompting photos of the big day to be shared by thousands online.
One such post, by Harper's Bazaar, caught the attention of the Dolce & Gabbana designer, who simply wrote: "cheap".
People were quick to condemn the Gabbana for his hurtful comment and "nasty attitude".
#SmileOnTheLines
A campaign designed to encourage Londoners to exchange smiles with one another while travelling on the underground has backfired after a number of people criticised it on social media.
Created by Glen Freeman, a self-described former "angry commuter", the campaign intended to bring "happiness, connection and openness" to people's commutes.
However, despite its good intentions, many mocked the movement. Taking to Twitter, one person wrote: "Oh, marvellous. Another man who thinks he's entitled to demand people smile for him. How about 'no'?"
Felicity Morse, author of self-help book Give a F**k, added: "The reason #smilesonthelines – a plan to get commuters to smile on public transport – is so annoying is because there are very few places where we feel allowed to not be bright and breezy – to just feel exactly how we feel and have that be enough – to not put on a mask."
Join our new commenting forum
Join thought-provoking conversations, follow other Independent readers and see their replies