52-year-old model is shattering age norms and breaking barriers in India
A 52-year-old Indian model is changing the conversation around ageist stereotypes in India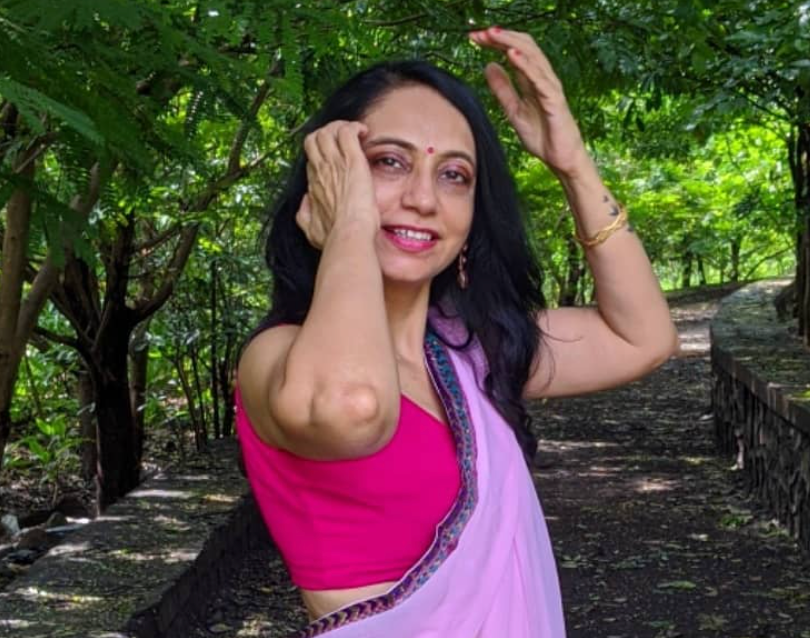 When 52-year-old Geeta J noticed the near total lack of mature models showcasing lingerie on one of India's biggest online store, the teacher-turned-model decided to initiate a campaign that has started a much-needed conversation around body positivity.
Her "Age Not Cage" petition urging that e-commerce brand Zivame hire older models to break patriarchal taboos around women's bodies has gained attention from a vast cross-section of people who often feel left out by the industry's stereotypical approach towards beauty standards.
"Are garments limited distinctly for a specific age section? Are some brands unconsciously sending a message to people that lacy, sexy lingerie is only for women in their 20s or 30s and the desire of a 40+ to wear them is wrong?" she wrote in her petition.
According to a report, the Indian innerwear market is assessed to be worth around £3,20,000 which is 9% of the all-out homegrown design retail market. It's safe to say that the market cannot afford to overlook a consumer base comprising women of diverse age groups.
Despite the fact that several new campaigns are now promoting models of all body types, Ms J said she "doesn't believe that enough has been done to incorporate models of all ages— including 40+ — in the league."
"During my modelling journey, some agencies were biased and said that they're just keen on recruiting young models for western garments and that fancy lingerie isn't for older people," she toldThe Independent.
"Through advertising, big brands have not only upheld those stereotypes but further progressed them," she said.
"My vision is that one day, they will reflect reality and paint a more progressive picture. I'm focusing on a change where age-shaming incidents will stop, and proceed as a monetarily helpful industry for ladies my age as it is a gigantic market waiting to be tapped," she said.
Read more:
More than 11,000 people have signed her petition.
"I request the two women leading Zivame to include mature models in their 40s and above in their media and advertising. Doing so will not only boost confidence for women beyond the age of 40 in their changing bodies but will also pave the way for other platforms to follow suit," she wrote.
Join our commenting forum
Join thought-provoking conversations, follow other Independent readers and see their replies