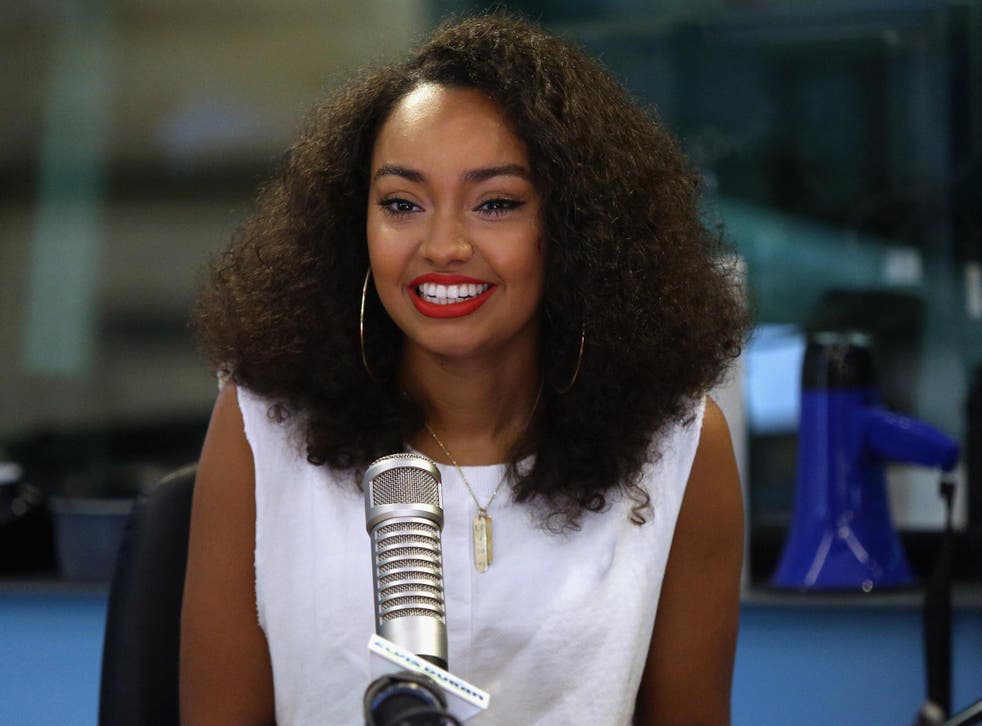 Little Mix's Leigh-Anne Pinnock encourages black girls to embrace natural hair
'Love your curls, love your Afro'
Little Mix singer Leigh-Anne Pinnock has shared a powerful message to black girls about embracing their natural hair, following a conversation that she had with her seven-year-old niece.
Pinnock tweeted about how her young niece had expressed dislike for her Afro, because it made her stand out from the other children in her class at school.
"My niece of seven years once she didn't like her Afro and wanted to look like the other girls in her class," Pinnock wrote.
"It broke my heart that she didn't consider what she had as beautiful."
Pinnock ended her tweet by imploring young black girls to admire their natural hair, writing: "Love your curls, love your Afro.
"We need to teach young black girls that it IS just as beautiful."
Pinnock's tweet has resonated with thousands of people on the social media platform, garnering more than 13,000 retweets and more than 50,000 likes.
Many have been sharing their personal stories of struggling to accept their natural hair throughout their lives.
"I would straighten my hair so often and use relaxers that I damaged my hair," one person wrote.
"I still have moments of doubt, but it's getting better."
Another person commented, saying: "I used to hate my Afro too, I kept asking my parents if I could straighten it or braid it just so I could look like the other girls in my classroom.
"It took me a long time to realise that my natural hair is beautiful and that I didn't need to look like everyone else."
Some people have pointed out that while Pinnock's message is very positive, hair that is very curly like her own is more likely to be widely accepted than Afro hair with a kinkier texture.
"This is a nice message except for the fact that having the hair texture shown in your picture is not the same as having an 'Afro'," one person explained.
"Kinky hair is not the same as curly hair because they're viewed as two completely separate entities. (Both in and out of the black community)."
Another person chimed in, writing: "Thank you, Afro is not a synonym for big, wild, curly hair. Afro itself isn't a hair texture, it's a hairstyle.
"Kinky hair worn in an Afro is its own thing, but I'm still glad to see they're embracing their natural hair."
The news comes after John Frieda was criticised for appointing Rochelle Humes as its new "curl positivity" ambassador, as people claimed that the campaign placed one type of curly hair on a pedestal above others.
Register for free to continue reading
Registration is a free and easy way to support our truly independent journalism
By registering, you will also enjoy limited access to Premium articles, exclusive newsletters, commenting, and virtual events with our leading journalists
Already have an account? sign in
Register for free to continue reading
Registration is a free and easy way to support our truly independent journalism
By registering, you will also enjoy limited access to Premium articles, exclusive newsletters, commenting, and virtual events with our leading journalists
Already have an account? sign in
Join our new commenting forum
Join thought-provoking conversations, follow other Independent readers and see their replies