LIFE AFTER LOCKDOWN
'Admiring masterpieces in all their splendour – there's nothing quite like the experience of walking around an art gallery'
When art galleries reopen in England on the 4 July, the National Gallery – not the pub – is the first place I will go, writes Sabrina Barr
Friday 26 June 2020 13:22 Comments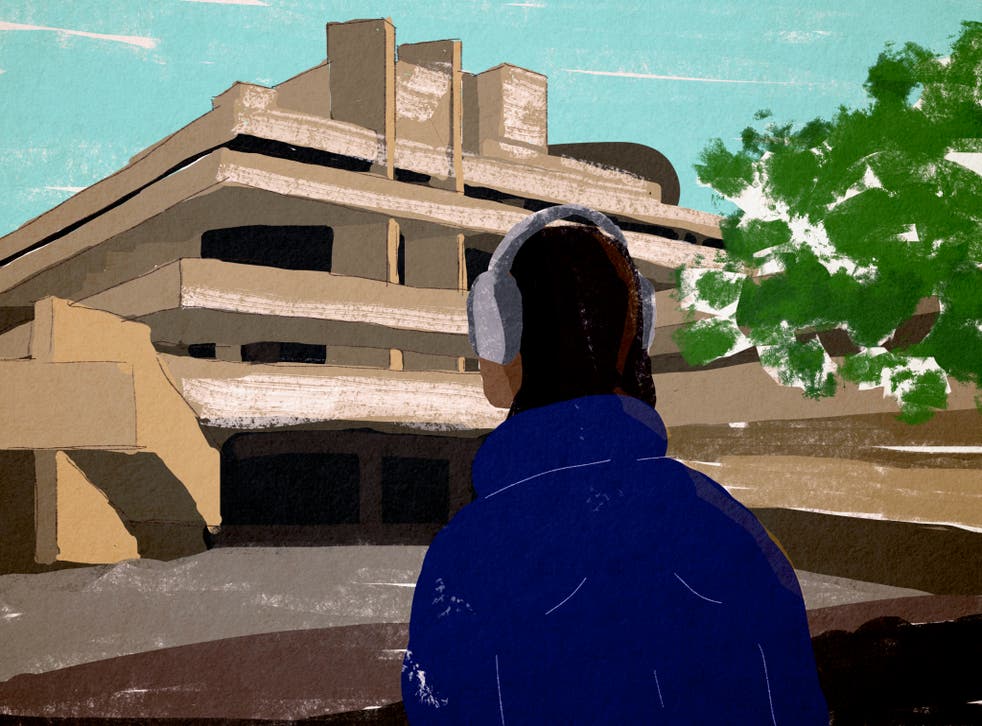 Ever since the UK government imposed a coronavirus lockdown, many of us have been surprised to discover that it's the little things – not the extravagant or the particularly earth-shattering – that we've missed the most. The Independent lifestyle desk's new essay series, Life After Lockdown, is an ode to everything we took for granted in the pre-Covid world – and the things we can't wait to do once again when normality eventually resumes.
***
As a Londoner, I've always felt exceptionally lucky to have so many world-class art galleries on my doorstep, especially those with free entry. The National Gallery feels almost like a second home, so much so that when I visit, I find my brain quickly switches to autopilot and takes me to my favourite works of art without giving it a second thought.
From Diego Velázquez's entrancing "The Rokeby Venus" to Canaletto's stunning depictions of 18th century Venice, gazing at masterpieces in person transports me to different periods of time, to new places around the world, imagining myself in other people's shoes. But for the last three months, my feet have had to remain firmly in reality, neglecting my inherent yearning for escapism.
When, on 23 June, Boris Johnson finally announced a reopening date for art galleries and museums across England (4 July), it put an end to 12 weeks of wondering when I'd be reunited with the works of art on display in the capital, making me realise just how much I'd missed visiting them during lockdown.
Going to art galleries was commonplace during my childhood, usually with my grandparents who strongly encouraged my passion for art from a young age. I remember being mesmerised by Louise Borgeouis' gargantuan spider sculpture, "Maman" at the Tate Modern, through which you could see eggs resting in the arachnid's abdomen. Taking a trip to the Royal Academy for the annual Summer Exhibition was always a treat, entering the gallery with no idea what had made the cut that year.
In the 1986 John Hughes classic Ferris Bueller's Day Off, high schoolers Ferris, Cameron and Sloane bunk off school for a day tearing up Chicago. With the freedom to do whatever they want without adult supervision, the three teenagers spend a portion of their day visiting the Art Institute of Chicago. "We saw priceless works of art!" Ferris later exclaims. As a schoolchild, if I too had a day with no plans, no responsibilities, and no adults telling me what to do, I would always choose a gallery.
So much so that when people tell me that they don't like art or galleries, I equate it to saying that they don't like films. I believe there's something out there for everybody – you just need to find a genre that appeals to you.
For me, going to galleries is both a solitary and a shared experience. I relish wandering around an exhibition hall at a leisurely pace, finding artworks I connect with for reasons that I cannot articulate. I imagine what was going through the artist's mind as they put paintbrush to canvas centuries ago, whether they were experiencing emotions similar to that of a 21st century millennial.
As I mull over those thoughts, I plop down on the floor, take out a sketchbook and pencils to create a study of the artwork in front of me. I love when young children peer over my shoulder, closely inspecting what I'm up to with earnest curiosity.
Lockdown has left many of us feeling as though we are stuck in the present. Planning for the near future – organising holidays, home moves, birthday celebrations – seems futile when we don't know what's around the corner. But when I'm in an art gallery, I'm able to explore the past, experience the present and visualise the future.
I envisage what exhibitions I will be fortunate enough to visit in the years to come and feel hopeful that one day I may emulate the greats of art history by exhibiting artworks of my own.
And it's not just the exhibition spaces that I've missed. What is a trip to an art gallery without a visit to the gift shop? Yes, I do need another sketchbook, eight postcards, a Jackson Pollock-patterned scarf and an overpriced notebook with cartoon illustrations of Kahlo, Dali and Picasso on the cover. To channel the words of Marie Kondo, acquiring more and more art-related paraphernalia certainly does spark immeasurable joy in my life.
During lockdown, lots of global institutions have provided online tours of galleries. It was an exciting prospect for those who miss traipsing down their halls, in addition to being a welcome break from the constant barrage of stress-inducing news. While the idea of going on a virtual tour appeared an exciting novelty at the start of lockdown, the reality quickly lost its appeal. A virtual tour can attempt to imitate the atmosphere of a gallery, but nothing can compare to seeing a masterpiece in the flesh.
This is a realisation I came to eight years ago when standing in front of Sandro Botticelli's "The Birth of Venus" at the Uffizi Gallery in Florence. The painting had already been a particular favourite of mine. However, seeing it in all its splendour for the first time – every wisp of hair, gust of wind and ripple of the sea – was a truly transcendent moment.
Returning to art galleries post-lockdown will evidently not be the same as before, with visitors unable to dart from one side of the room to the other as they follow a one-way system and maintain social distancing guidelines. While I'm looking forward to taking a trip to an art gallery once again, I'm excited for a time in the future post-pandemic when I have the freedom of Ferris, Cameron and Sloane. When I'm able to stand in front of a piece of art, allow my mind to become entirely consumed by it and – just for a moment – let all other worries subside.
Register for free to continue reading
Registration is a free and easy way to support our truly independent journalism
By registering, you will also enjoy limited access to Premium articles, exclusive newsletters, commenting, and virtual events with our leading journalists
Already have an account? sign in
Join our new commenting forum
Join thought-provoking conversations, follow other Independent readers and see their replies