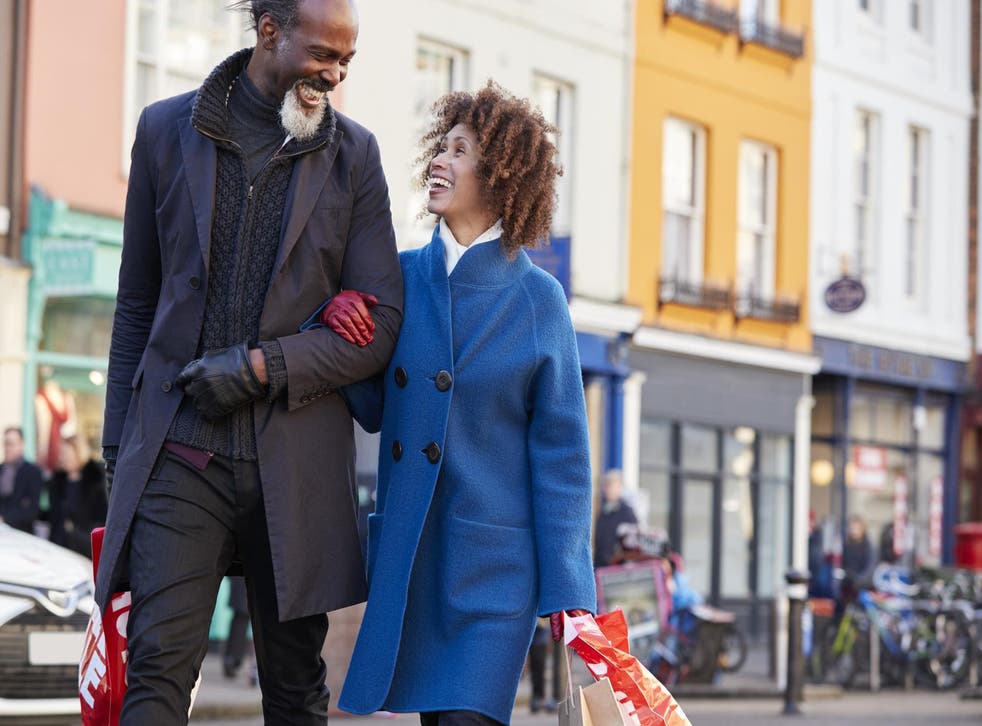 Couples could be banned from visiting non-essential shops together when lockdown ends
The move would protect staff and customers, says British Retail Consortium
Matt Mathers
Monday 27 April 2020 14:01 Comments
Couples could be banned from visiting non-essential shops together post-lockdown in a bid to help stop the spread of the virus, a trade body has said.
In newly issued guidance aimed at helping businesses to reopen, the British Retail Consortium (BRC) says shops could also have clearly marked entry and exit points and floor markings to make sure customers keep a safe distance apart.
The guidance, which draws on official government advice and was created with assistance from the Union of Shop, Distributive and Allied Workers, also recommends that reopened stores instal cleaning stations with hand sanitiser and calls for them to keep public toilets shut.
It also suggests shoppers may have to buy clothes without trying them on.
BRC chief executive Helen Dickinson says the guidance would serve to ensure that the safety of both staff and customers.
She added: "Retailers are closely following developments from government on when restrictions might be eased and are starting to plan accordingly.
"The safety and wellbeing of retail colleagues and customers remains the highest priority and these guidelines aim to support everyone in the industry. Since the lockdown, many retailers have proved how shops can be run safely and effectively in line with the government's social distancing advice.
"This guidance is the product of retail's incredible efforts to adapt to exceptional circumstances. The industry knows how to serve the public while protecting staff and customers alike."
A limited number of businesses including supermarkets, pharmacies and DIY stores have remained open during the lockdown. They have been encouraged to stop taking cash to prevent transmission of the virus.
The current period of self-isolation is set to be reviewed on 7 May although no date has yet been set for when non-essential shops can reopen.
Shops first shut on 23 March, with the government announcing a lockdown extension for "at least" a further three weeks on April 13.
Prime Minister Boris Johnson returned to No 10 on Sunday facing increasing pressure to ease restrictions on businesses.
However, at a Downing Street press conference on Monday, the PM said it was "too soon" to ease lockdown measures.
Register for free to continue reading
Registration is a free and easy way to support our truly independent journalism
By registering, you will also enjoy limited access to Premium articles, exclusive newsletters, commenting, and virtual events with our leading journalists
Already have an account? sign in
Join our new commenting forum
Join thought-provoking conversations, follow other Independent readers and see their replies