The Independent's journalism is supported by our readers. When you purchase through links on our site, we may earn commission.
LONDON DESIGN FESTIVAL
London Design Festival 2023: emerging trends and key dates at 'fashion week for interiors'
Adele Cardani looks at the emerging trends that designers from across the globe just can't get enough of
Tuesday 19 September 2023 15:49 BST
Comments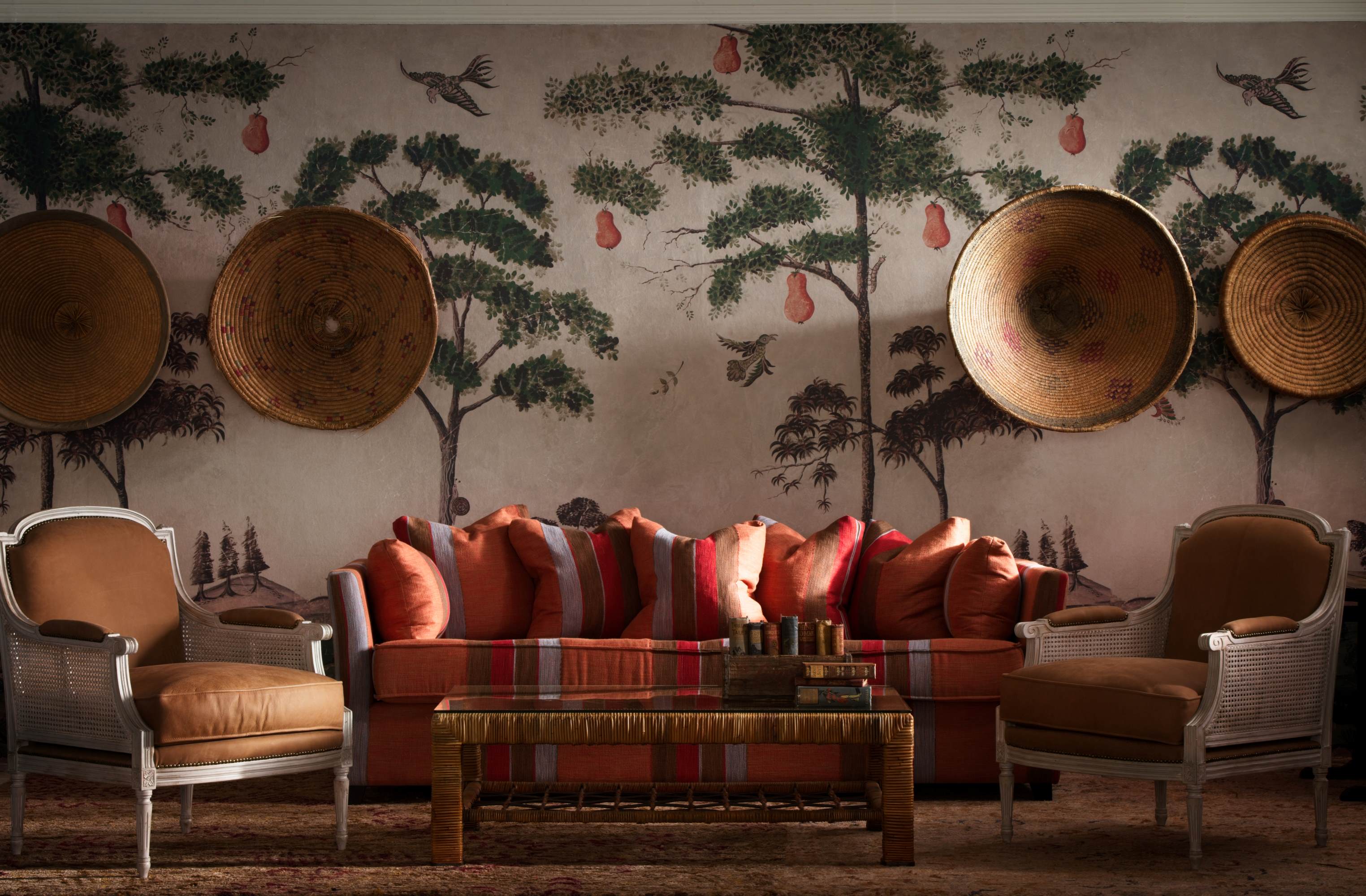 The annual London Design Festival (LDF) is back, celebrating the city as a design capital and drawing in Britain's greatest thinkers, creators, retailers, and educators to deliver an unmissable celebration of design. Running until 24 September, it's like fashion week for interiors, with inspiration abounding from the exhibitions, installations, and showrooms found around every corner of the city. After scouring this year's London design scene, here are the not-to-be-missed highlights and emerging trends that designers and creatives from across the globe just can't seem to get enough of.
A good starting point is Focus/23, with its packed calendar of workshops, masterclasses, launch parties, and talks – all held at Design Centre, Chelsea Harbour. This free design and decoration show is a first look into what we'll be seeing in magazine pages and projects over the coming year. It should be on the radar of anyone who is interested in interiors.
Claire German, CEO of Design Centre, gives us an insight into the common themes we can expect to see for our homes in 2024. "'Savannah Sunset' is a design direction we've identified," she explains, "aptly named because it feels like an enchanting slice of Africa with its rich dry palette alongside inky blues and hues that speak of sunset hour.
"This palette, paired with animal motifs and bold shapes would make for the perfect interior to a hilltop house looking over rolling plains – where you might just spot an elephant in the distance."
To get this look, she adds, "visit Porta Romana at Focus/23 to see their Zande lamp which is inspired by continental African sculpture. Explore the Pukka Print collection at Tissus d'Helene or the Woodbridge collection by Nina Campbell from our new showroom Osborne + Little who opened their Design Centre doors in early September." Also look to global design house Andrew Martin which is launching new Mythical Land, Lantern Parade, and Songbird wallpaper designs during LDF in collaboration with award-winning Interior Designer and Founder of Firmdale Hotels, Kit Kemp.
In stark contrast to 'Savannah Sunset', she continues, there is "'Zen Luxe' which is a style defined by clean lines, taking cues from traditional Japanese forms and textures, often with a pared-back colour palette. Paper panels, pagoda shapes, shoji inspired sheers featuring devoré, and cut-out patterns create a layered look that makes home feel like a sanctuary."
If this speaks to your tastes, visit Elitis, Casal at Houles, or Mark Alexander at Romo – all showrooms at Design Centre. Also recommended is rising British potter Izzy Letty's 'Some Kind of Balance' exhibition at Studio Pottery London. Letty will be showcasing her new small-batch, one-off tableware pieces inspired by ancient Chinese stem bowls and holding a demonstration evening on 21 September where she'll be throwing some of these new designs at the wheel.
"A final design direction we're seeing," says German, "is 'Deco Details' which harks back to the golden age of the 1920s and '30s. Featuring palm shapes, fans, and arches, this look is highly decorative with sleek geometry and multi-tiered furniture shapes. The colour palette encompasses everything from pastel shades to dramatic navy and gold." If you're enticed by this aesthetic, take a look at bespoke furniture maker Hyde House's new Miami Collection. The range combines distinctive British craftsmanship with shapes inspired by Miami's ever-sunny Art Deco Historic District, in a playful palette of soft blues and bubblegum pink.
Stop by the debut shop of contemporary lighting brand lights&lamps located in the Shoreditch Design Triangle (145 Shoreditch High Street, E1 6JE). There, founders, Niki Wright and Scarlett Hampton, will host a series of LDF panel talks, the first of which – 'The Lowdown on Lighting' – promises to enlighten the audience on how to build a successful lighting scheme. The brand is also unveiling new lighting collaborations with Elle Decoration and lifestyle influencer, Reena Simon, alongside its core AW23 collection which features Deco details such as sphere-shaped bulbs and shining aged brass.
Finally, at LDF23, creatives continue to remind us that an eco-outlook and aesthetically pleasing design are by no means mutually exclusive. Glassware specialist, LSA International, has partnered with environmental charity, the Eden Project, to craft a Canopy self-watering planter range. The vessels are made from otherwise discarded recyclable glass jars and bottles, and then fitted with a removable, sustainably-sourced cork bung and cord that absorbs water from the lower compartment and carries it up to your plant's roots – perfect for forgetful plant parents such as myself.
Also pay attention to ongoing initiative Green Grads – a "platform" for recent graduates whose final projects address the looming climate disaster. This year, the organisation will take over a floor of the newly refurbished Heal's Building (196 Tottenham Court Road, W1T 7LQ) during LDF – linking over 50 eco-minded designers of the future with manufacturers, design firms, retailers, and consumers. Visit London Design Festival's Programme 2023 webpage for more sustainability-centred exhibitions, product launches, and design talks.
Join our commenting forum
Join thought-provoking conversations, follow other Independent readers and see their replies