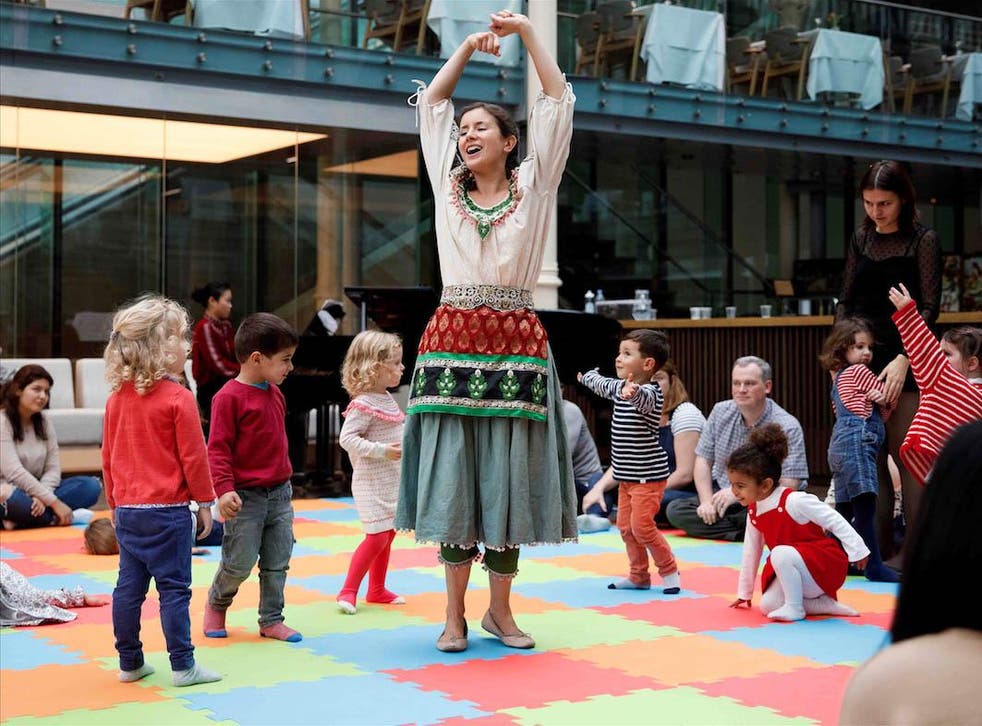 London's Royal Opera House launches classes for toddlers
The workshops are available to children aged three months to five years
London's Royal Opera House has officially launched a new workshop specifically for toddlers.
According to its annual reports, attendance at the Royal Opera House has fallen by 137,000 since 2013. So, to help build a future fan base, it's trying to appeal to a new generation of music-lovers.
Called Opera Dots, the workshops aim to make the art more accessible to young people through fun activities full of singing, music and stories.
"It was due to the growing evidence around the importance of early years education, so what we want to do as part of the Open Up program is have a really diverse range of programs and workshops so that all people of all ages can access the Royal Opera House," said the opera house's head of national programmes, Amy McGann.
Currently, the course is available to babies as young as three months, and goes up to five years old.
The lessons encourage toddlers to mimic a costumed performer who sings and dances their way through recitals of classic tales such as Hansel and Gretel.
Early childhood music specialist Nicola Burke, who helped to generate the course, said "it's about time" opera was opened up to very young fans.
"All people can engage in opera," she said.
"While the course is fun, the opera is for real to ensure that that authentic art form is offered, and right from the beginning really."
The Opera Dots programme has been launched as part of the organisations "Open Up" project, which hopes to lure in new audiences.
Support free-thinking journalism and attend Independent events
To do so, it has made a number of changes to help enhance the experience of visiting the Royal Opera House including a new café and improved bars, a redesigned theatre, architectural development and an improved shop.
It has also launched a new Front of House programme, which includes taster and full-length live performances as well as interactive digital content.
Register for free to continue reading
Registration is a free and easy way to support our truly independent journalism
By registering, you will also enjoy limited access to Premium articles, exclusive newsletters, commenting, and virtual events with our leading journalists
Already have an account? sign in
Register for free to continue reading
Registration is a free and easy way to support our truly independent journalism
By registering, you will also enjoy limited access to Premium articles, exclusive newsletters, commenting, and virtual events with our leading journalists
Already have an account? sign in
Join our new commenting forum
Join thought-provoking conversations, follow other Independent readers and see their replies