Love Island 2019: Lucie firmly tells Joe if she wants to speak to Tommy, she will
Love Island contestant Joe Garratt insists he didn't 'manipulate or abuse' Lucie Donlan
'I am not going to say sorry'
Former Love Island contestant Joe Garratt has refuted claims he manipulated or abused fellow islander Lucie Donlan on the ITV show.
Following his departure from the fifth series of the programme on Tuesday evening, the sandwich maker blamed the "heightened pressure" in the villa for his behaviour towards Donlan.
In recent weeks, Garratt's demeanour towards the model had Twitter users accusing him of gaslighting – a term used to describe a form of emotional abuse where one person gradually manipulates another in order to gain control.
Following the backlash, the 22-year-old told The Sun: "I didn't manipulate or abuse her.
"I am gutted that it has been perceived in that way because it wasn't like that at all."
Love Island 2019: The best moments from the series

Show all 76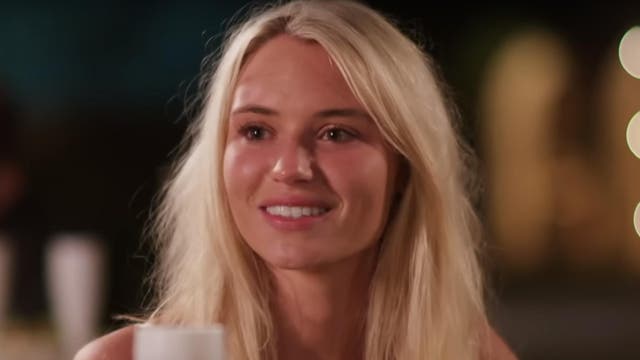 The former islander continued, stating that he always had Donlan's "best interests at heart" and thought he behaved accordingly with his on-screen partner.
Garratt also insisted that he will not be apologising for his behavior in the villa, stating that he believes he didn't do anything wrong.
"I am not going to say sorry," he told the publication.
"I may have worded things wrong and the cameras are on you 24/7. I may have slipped up a bit but I am only human."
The former contestant also said that the "heightened pressure" in the villa makes contestants behave differently to how they would normally in public.
Following Garratt's exit from the show, his friends and family defended the former contestant's behaviour on social media after domestic abuse charity Women's Aid weighed in on the criticism of his behaviour, explaining that "controlling behaviour is never acceptable".
In a post shared on Garratt's Instagram account, his supporters stated that they believed he had been shown on the programme to fit "a certain narrative".
The post read: "Speaking on behalf of Joe's best friends, we acknowledge Joe will come out to some warranted criticism.
"However, we deem the majority of it to be unfair and non-representative of Joe's true character.
"The producers have the ability to show someone in a particular light, choosing just 45 mins of footage from 24 hours to tell a certain narrative."
The comments follow criticism of Garratt's behaviour towards fellow contestant Donlan after he questioned her friendship with boxer Tommy Fury during Sunday night's episode, calling it "strange" and "disrespectful", adding: "I think it's time for you to get close with the girls".
Hours after the ITV2 reality show aired, 302 viewers complained to broadcasting watchdogs Ofcom.
Responding to the backlash of Garratt's behaviour, a spokesperson for Love Island said: "We take the emotional well-being of all the Islanders extremely seriously.
"We have dedicated welfare producers and psychological support on hand at all times who monitor and regularly speak to all of the Islanders in private and off camera, especially if someone appears to be upset. All the Islanders are therefore fully supported by the professionals on site and by their friends in the villa."
The spokesperson stated that contestants are always able to reach out and talk to someone if they feel the need.
"We will of course continue to monitor all of our Islanders in line with our robust protocols. Love Island holds a mirror up to relationships and all the different dynamics that go with them," they added.
If you or someone you know is experiencing abuse in a relationship, call the Freephone 24/7 National Domestic Violence Helpline, run by Women's Aid in partnership with Refuge, on 0808 2000 247 or visit www.womensaid.org.uk.
Join our new commenting forum
Join thought-provoking conversations, follow other Independent readers and see their replies