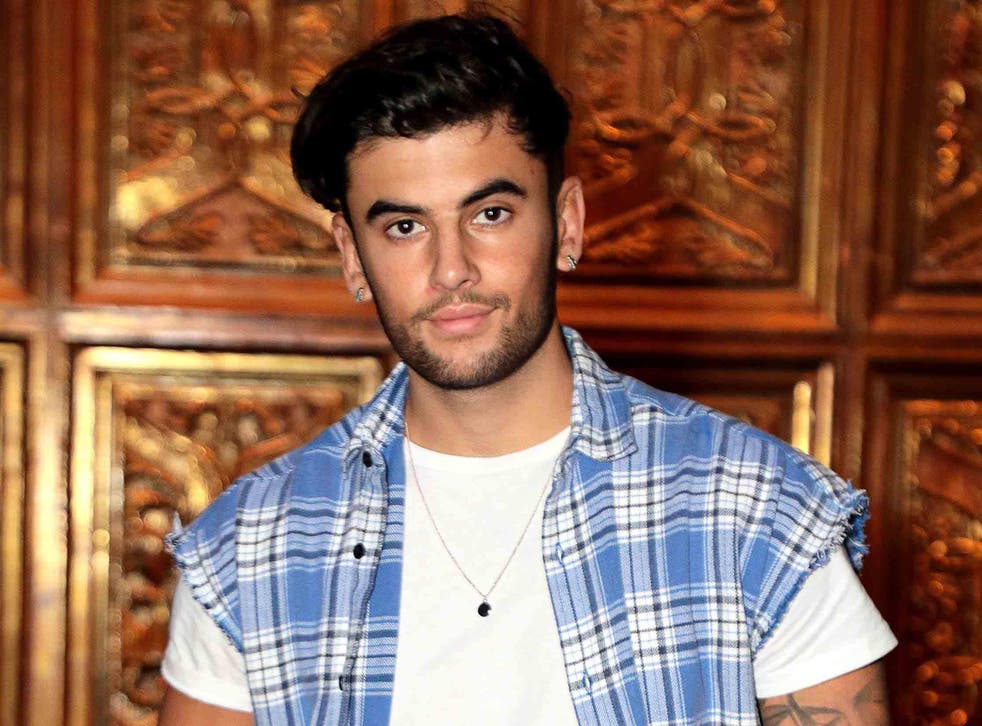 Love Island's Niall Aslam is writing a book about living with Aspergers syndrome
The former contestant hopes it will 'put out a positive message'
Former Love Island contestant Niall Aslam has revealed that he is writing a book.
The 23-year-old suddenly left the villa early on in this series of the ITV2 show due to "personal reasons", only recently revealing he has Aspergers syndrome.
Now, he has announced that he wants to put out a "positive message" by writing about his own personal struggles and experience on the autism spectrum.
Making his first public appearance since leaving Love Island at Warner Bros Studio Tour London, Aslam told The Sun: "I'm concentrating on looking after myself. I've started writing a book actually about what I've been through and my experience.
"I want to put out a positive message and if I can help one person who has been in the same position as me then that's great.
"I hope that people can embrace themselves more, and once you've embraced yourself you can cope better."
The reports come after the reality star broke his silence in an emotional Instagram post, telling viewers he had "suffered in silence for too long."
An autism spectrum disorder that can make it harder for those affected to interact with others, many have praised the construction worker for speaking so openly about Aspergers syndrome, including co-star Eyal Booker.
Underneath Aslam's candid Instagram post, Booker wrote: "You're the most rainbow Rainbow Fish out there my brother. So proud of you.
"You were seriously missed in the villa but one thing is for sure, you always stayed true to yourself. Big love you wonderful human, excited to see you!"
The National Autistic Society have also commended Aslam's announcement and hope that it will inspire more people to learn about autism.
"We really hope that Love Island contestant Niall Aslam's revelation that he is autistic will encourage fans of the show to find out more about autism," Jane Harris, director of external affairs at the National Autistic Society, tells The Independent.
"There are around 700,000 autistic people like Niall in the UK, but too many of their lives are limited by the public not understanding the challenges they face.
"By talking so openly about his diagnosis and the reasons he left Love Island, Niall has played an important role in bringing autism to the public's attention. People can find out more about autism and the changes they can make to autistic lives by visiting our website: autism.org.uk.
"The National Autistic Society wishes this 'Rainbow Fish' lots of success on his journey."
Register for free to continue reading
Registration is a free and easy way to support our truly independent journalism
By registering, you will also enjoy limited access to Premium articles, exclusive newsletters, commenting, and virtual events with our leading journalists
Already have an account? sign in
Register for free to continue reading
Registration is a free and easy way to support our truly independent journalism
By registering, you will also enjoy limited access to Premium articles, exclusive newsletters, commenting, and virtual events with our leading journalists
Already have an account? sign in
Join our new commenting forum
Join thought-provoking conversations, follow other Independent readers and see their replies