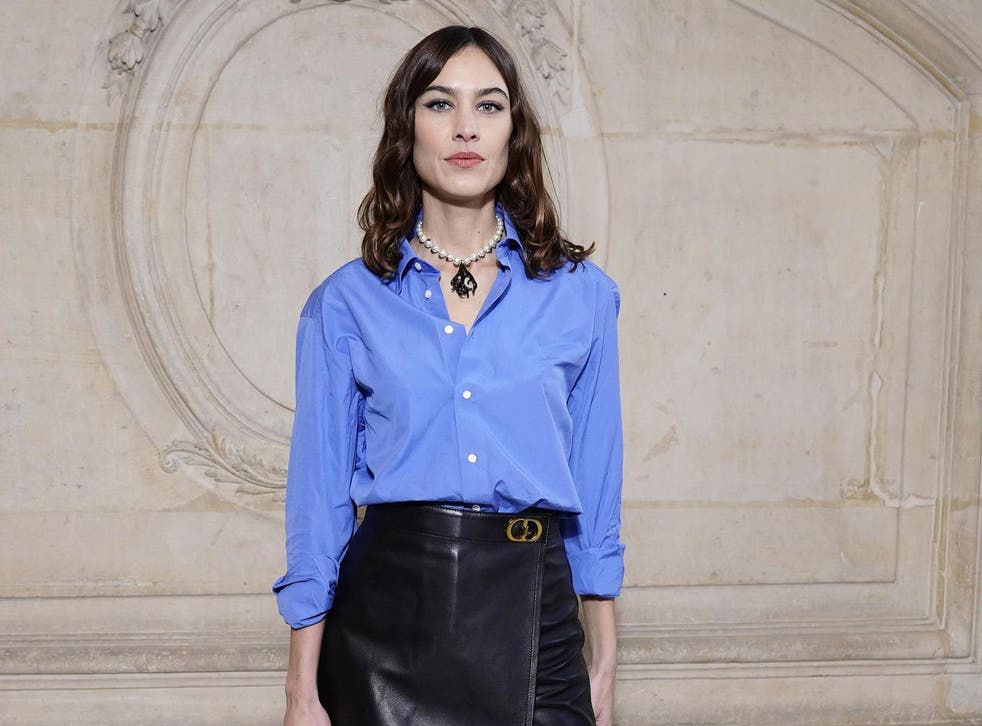 Alexa Chung says it 'should have felt weird' to be dating 40-year-old when she was 19
TV presenter dated fashion photographer David Titlow for three years
Alexa Chung has revealed it "should have" felt weird to be dating a 40-year-old man when she was 19 years old.
The designer and Next in Fashion host went out with fashion photographer and musician David Titlow for three-and-half years.
Speaking to The Times about her past relationships, Chung was asked whether or not she preferred younger or older men.
"Oh, younger," she replied before referring to her boyfriend, Orson Fry, who is 24 years old.
"Yup, I'm pandering to him," she explained before changing tact.
Couples on the Met Gala 2019 red carpet

Show all 19
"No, it doesn't matter. I mean, I don't know. A person is a person. They're not an age. So I can't say I prefer older or younger boyfriends. When I was 19 my boyfriend was 40."
Chung was asked whether or not the age gap with Titlow felt "weird" at the time.
"No. It should have done," she responded.
Chung opened up about some of her other past relationships and recalled how she used to have "these three-to-four month boyfriends".
"Actually, it was complicated," she explained. "I wasn't like solidly single, but at the same time I wasn't in love."
Chung went on to say that she is normally the person to end relationships.
"Sometimes I was caught out off-guard," she added. "I had a really great boyfriend for a minute, whom I'm still friends with, and when he dumped me I was like, 'Wait!' And he was like, 'I know, right?'"
The 36-year-old added that running her eponymous fashion brand, Alexachung, is "intense" compared employing a team of people to "having a lot of children".
As for having children of her own, Chung said she is unsure whether or not it's something she wants.
"I'm still waiting for that feeling of desperately wanting kids," she said.
Join our new commenting forum
Join thought-provoking conversations, follow other Independent readers and see their replies