Anorgasmia: How a woman overcame her lifelong inability to orgasm
Sharon used psychosensual massage, where a therapist stimulates the body, to climax with another person for the first time ever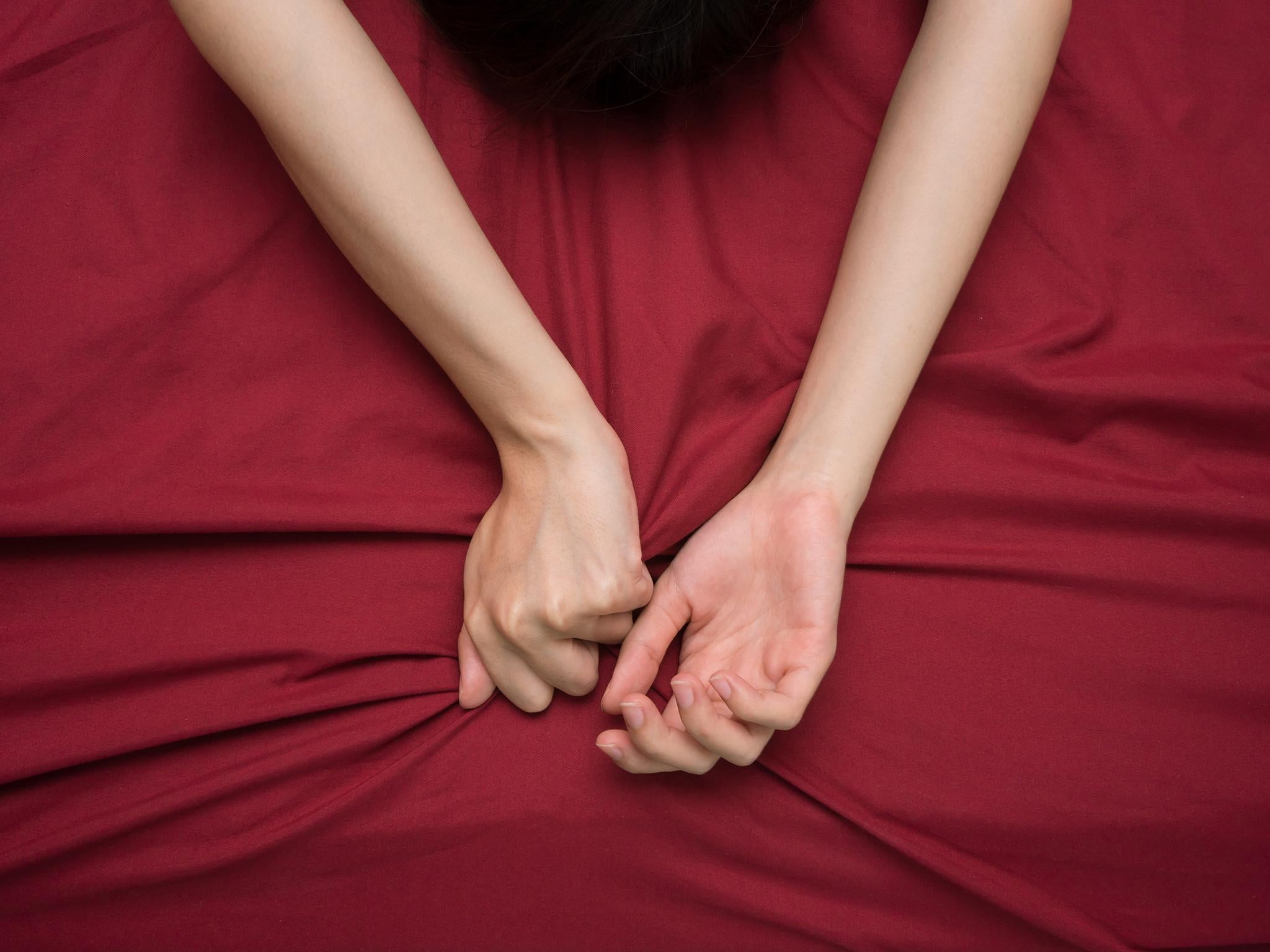 "I did wonder if orgasms were real," says Sharon who, aged 48, has never climaxed with a sexual partner. "Were they just something that people talk about? I didn't know and wasn't going to ask."
Like between five to 10 per cent of women, and a smaller number of men, Sharon has anorgasmia - or an inability to orgasm. She believes her condition is caused by the abuse she suffered as a child. "I didn't trust people. I couldn't relax as I had to feel like I was in control and that I was safe because I didn't want history repeating itself," she tells The Independent. "There was no way for me to relax and give myself the opportunity for the orgasm to happen."
Anorgasmia is an umbrella term for subsets that include 'lifelong', where a person cannot climax at all; and 'acquired', when the ability comes and goes. 'Situational' anorgasmia depends on partners and stimuli', and 'generalised' denotes being unable to orgasm in any situation or with any partner, according to Mayo Clinic. Causes of the condition can range from diseases including diabetes to multiple sclerosis, gynaecological issues, medication, smoking, drinking and ageing. Psychological triggers can include anxiety, low-self esteem, feelings of guilt, abuse, and the fear of pregnancy and STIs. Cognitive behavioural therapy, sex therapy and medication can be used to treat anorgasmia.
It took Sharon decades to start this process. By the age of 30, it dawned on her that she wasn't having the same sexual experiences as other people. "It was one of those things where you go through life and eventually pick up on. I didn't really have much on a idea of what it was all about. Being with a partner and never orgasming...I thought it was just the way things are."
"I felt embarrassed so I'd fake it. My partners seemed happy so I didn't want to burst their bubble. I resigned myself to the fact that I wouldn't orgasm. I didn't put myself first because I didn't think I was important because how I saw myself. I thought, at least I've had some intimacy."
Everything changed as she flicked through a magazine at the hairdresser in 2015. She chanced upon article about a psychosensual massage therapist Colin Richards, who runs Intimacy Matters. Treatment generally involves three sessions of counselling and around 90 minutes of intimate massage. Depending on the client's needs, this can involve stimulation of the breasts, nipples, clitoris, vagina and anus.
But being weighed down with an inability to trust and fear about feeling safe during sex, even sending an email to enquire about the service was too much for Sharon. It wasn't until she made significant leaps with her mental health that aged 48, she decided to turn her attention to her sexuality.
In July, Sharon made a breakthrough with Colin and achieved an orgasm with another person for the first time in her life.
Sex toys designed by women - in pictures
Show all 8
"It was just 'wow'. It felt like a huge release" Sharon says of her first orgasm. "I could just feel it running through my body, rather than the feeling that I have to be aware and in control. I felt a big rush of sensation all the way through the body. And my body kind of went off on it's own. It was tingling. My back was arching and it was making its own movements.
"It was kind of like being able to have an orgasm through masturbation, so I had an idea of what it should feel like. But it was so much more intense and went on for longer. It was awesome."
"I spent so many years feeling that I would always remain a caterpillar, never progressing onto the next stage. Then I made it to becoming a chrysalis, sadly for many years this is where I thought I would remain. Encased, frozen in a cocoon for eternity, never knowing what else was out there.
"Then out of nowhere I have turned into the most amazing bright, colourful big butterfly. I can now choose where I fly off too, where I land and how long for. I now decide, no longer feeling or allowing myself to be controlled. Pure magic, that's what it is."
Sharon says the treatment has made her feel more open and relaxed in her daily life. She hopes this will help her work towards experiencing her first orgasm with a sexual partner.
Her message for anyone considering seeking treatment is to go for it. "I don't regret a minute of it. It's amazing once you get there. Believe me."
Join our commenting forum
Join thought-provoking conversations, follow other Independent readers and see their replies