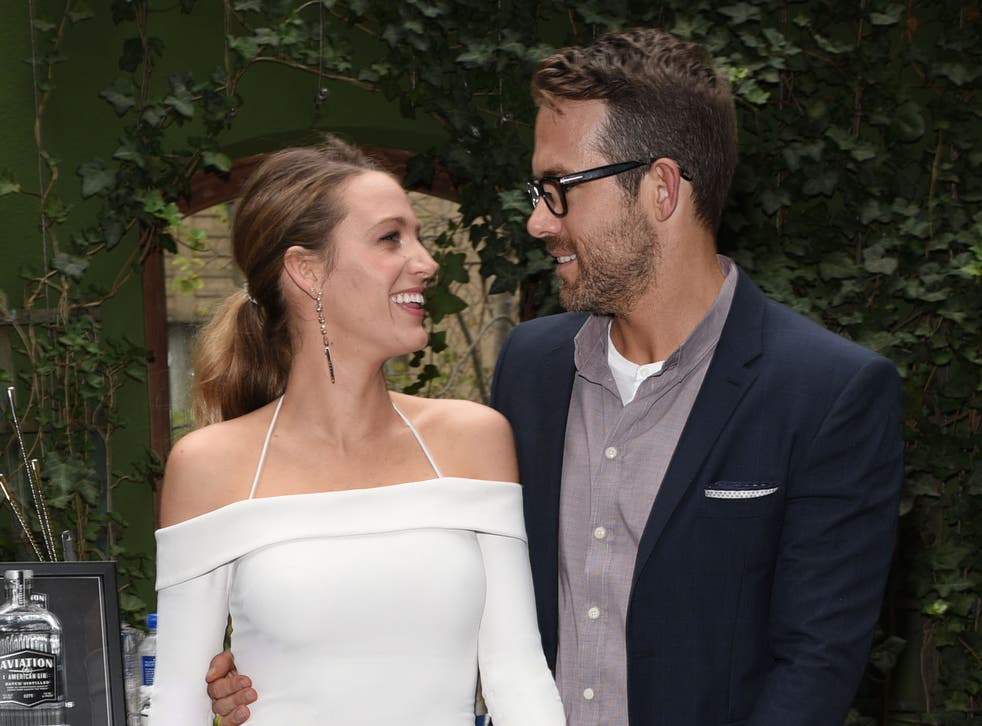 Blake Lively shares NSFW Valentine's Day message for husband Ryan Reynolds
The couple, who have been married since 2012, are known for their funny social media posts
Blake Lively and Ryan Reynolds exchanged public Valentine's Day messages on social media on Sunday – by lovingly trolling each other.
The actors, who have been married since 2012, are known for teasing each other online, and it seems this year was no different.
On Sunday 14 February, Lively shared a video on Instagram of Reynolds helping her dye her hair at home, presumably during lockdown, set to the Beach Boys song "God Only Knows".
She captioned the video: "That time I f*d my hairdresser."
In response, Reynolds shared a slow-motion video of Lively playing in the snow, set to Louis Armstrong and Ella Fitzgerald's "Cheek to Cheek".
With the caption: "My forever Valentine for the foreseeable future."
Both also shared more serious photographs posing together.
In October 2020, the Deadpool actor shared the news that he was voting in the US for the first time (he is originally from Canada) with his American wife, after getting his citizenship.
In a mocking post, he wrote: "I'd like to thank my wife Blake for making my first time so gentle and loving. It was super scary at first, then exciting and now I'm a little tired. But proud."
The Gossip Girl actor also caught the attention of social media users for her voting photograph – but for a different reason – sketching on a fake pair of high heels to the picture where she was originally barefoot. 
Fans pointed out that Lively – who tagged luxury footwear label Christian Louboutin in the photo – drew the heels with a red bottom, a signature feature of Louboutin heels.
The comedy couple have been married for nearly ten years, after meeting in 2011. They have three children together: Inez, James and Betty.
In August last year, Reynolds apologised for the couple's decision to get married on a former slave plantation in South Carolina.
He said: "It's something we'll always be deeply and unreservedly sorry for," he said. "It's impossible to reconcile.
"What we saw at the time was a wedding venue on Pinterest. What we saw after was a place built upon devastating tragedy."
According to Reynolds, the incident encouraged the couple to donate $200,000 to the NAACP Legal Defence Fund. They also got remarried at home several years later.
Join our new commenting forum
Join thought-provoking conversations, follow other Independent readers and see their replies