LIFESTYLE FEATURES
A year of no sex: Will casual sex be riskier or safer after lockdown?
After a year of the pandemic putting a stop to casual sex, Jade Bremner ask experts what will happen to our sexual health when restrictions ease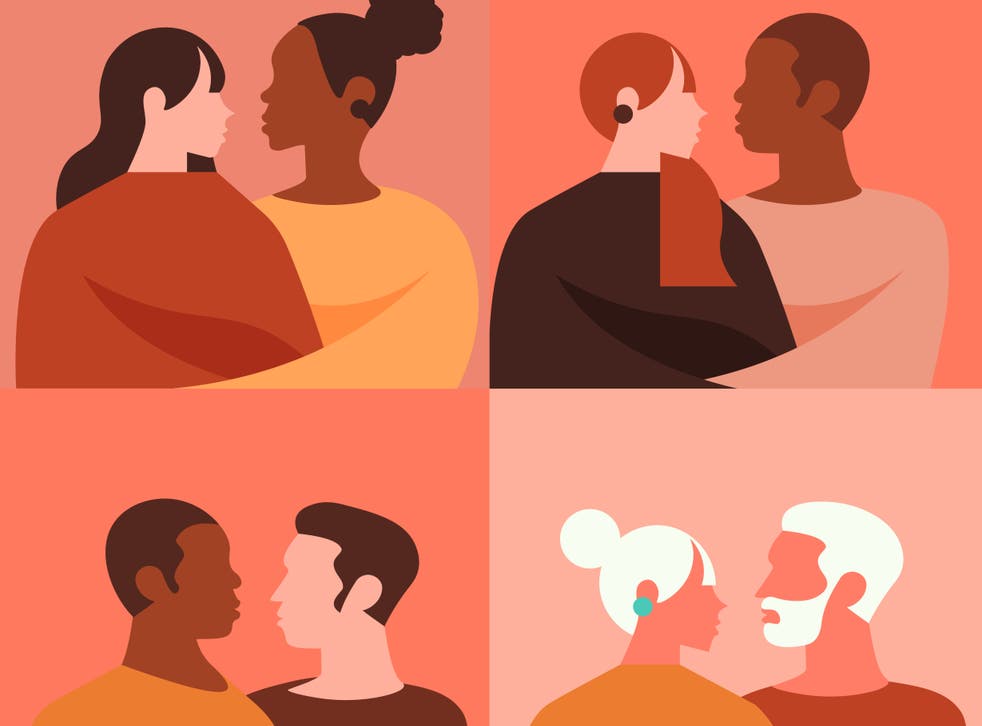 Leer en Español
B
oris Johnson's road map out of lockdown finally offers a light at the end of the tunnel for those who have abstained from sex for months, or even a whole year, with more social interaction allowed - data permitting - in the near future.
From 21 June, it's hoped all coronavirus rules will be lifted and epidemiologists have already (sensibly) predicted there could be a roaring twenties post-pandemic, filled with liberal spending of the money we saved, endless parties, and "sexual licentiousness". 
But after a year which saw casual sex largely off the table, could this increase in sexual activity come with a side order of problems? Some industry experts are predicting what the sexual landscape could look like when our pandemic inhibitions are lost.
We can look at data from the lifting of the first lockdown to give us an idea of what we might expect: online pharmacy Medicine Direct looked at four million Google searches between March and July 2020, which showed searches for STD tests increased by 51 per cent and searches for emergency contraception rose by 41 per cent. From this can we deduce that people started having more sex as soon as lockdown was eased?
Jon Higham, managing director of online pharmacy Medicine Direct tells The Independent that those who have formed close relationships via dating apps or Zoom will be "looking to make up for lost time" when the restrictions are lifted. "The data is clearly suggesting that casual and unprotected sex increased rapidly once restrictions were eased even slightly," he says. 
Read more: I had an affair in lockdown - it's the happiest I have ever been
However, young people's sexual health and wellbeing charity Brook explains that the reason for people searching out STI treatments may not be as straightforward as more people having unprotected sex when restrictions lift - but may indicate a retrospective problem.
"Although Brook clinics remained open throughout the pandemic, many other sexual health services closed, limiting some people's access to contraception, STI testing and treatment," said a Brook spokesperson, suggesting that a testing boom post-lockdown could be about increased access to services that people felt they couldn't get during lockdown.
Catherine Mercer, professor of sexual health science at University College London, agrees the number of STI diagnoses following lockdown will be a mixed picture, with a number of things to consider, including those who've had untreated non-symptomatic STIs over lockdown.
Mercer tells The Independent: "Sexual health services were streamlined as part of the coronavirus response and so had to prioritise seeing people who were symptomatic. If you've had a bit of a concern and you haven't had symptoms then you may have put getting tested on the back burner – so we may see an increase in people seeking services once restrictions start to be eased, due to the delay in having the green light to do so."
Those who didn't follow coronavirus regulations during lockdown are another consideration when looking at a possible rise in post-lockdown STI treatments – these individuals may have feared the potential legal ramifications when admitting to having a sexual relationship with someone outside of their household during lockdown.
"Qualitative research we've done suggests that some may be reluctant to seek care for fear of getting into trouble if they're asked about new partners or casual sex, as admitting to either implies meeting people from outside one's household and clearly not staying two metres apart, which is obviously a big no-no at this time," explains Mercer.
Read more: I was held hostage to the pill
Seeking treatments for a possible STI could have also been low down the priority list for many if they perceive coronavirus to be riskier. "During lockdown, the focus on protecting oneself and others from Covid-19 may mean that worrying about STIs isn't on the radar – or is less of a priority," adds Mercer.
Things have certainly changed since the first lockdown, which could lead to unpredictable behaviour coming out of the third lockdown. More than 25 million people in the UK now had a first dose of the vaccine, and although coronavirus cases have reduced, there are concerns over mutations of the virus including the UK (Kent), South African and Brazilian strains.
"Covid-19 will have led to significant changes to many people's sex lives," says the Brook spokesperson. How exactly sexual behaviour changes post-lockdown remains to be seen, but there is plenty to consider."
They suggest a number of options that people might choose going forward, such as: making limited physical contact until they learn more about their partner; rapid flow tests before sexual contact; masks during distanced dating; and kissing becoming a "date three of four tradition" rather than first or second date.
Could those dating in a slightly older age bracket favour meet ups with those who have been vaccinated?
Read more: Lockdown made me realise the person I loved never existed
HIV and sexual health charity Terrance Higgins Trust has also already suggested that having sex could be adapted, with casual partners perhaps adopting "positions where you're not face-to-face may also help" or wearing face masks.
Regardless of the intricacies of sexual behaviour, one point is consistent with the before times. "Having safe sex – in terms of using condoms to reduce the risk of STI transmission – remains as important as ever," says Mercer.
Join our new commenting forum
Join thought-provoking conversations, follow other Independent readers and see their replies