The pains of being pure at heart: Young Christians reveal the difficulties of modern dating
Finding someone you click with is hard enough for most people, but when Jesus is the most important person in your life, the challenge becomes much greater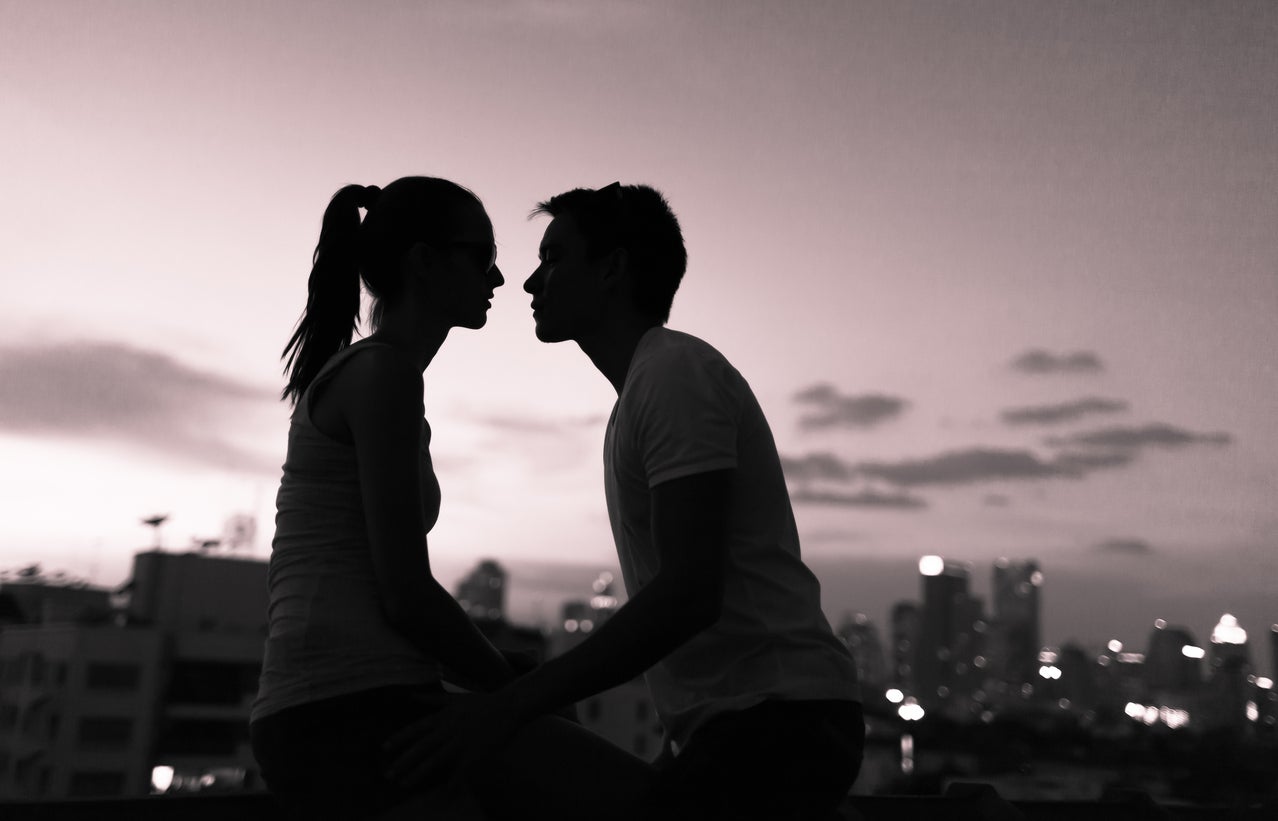 Dating nowadays is hard. There are endless underhand tactics, unspoken rules and too many options.
From the outside it seems like today's commitment-phobic millennials have no interest in settling down, but there's one sub-group of young people who are tying the knot younger than most: Christians.
Although the average marriage age is increasing, a 2013 study found that religious communities are continuing to marry at a traditional, young age.
But despite the apparent prevalence of millennial Christian couples saying their vows, the dating scene is a minefield for some young Christians - global Christian dating website Christian Connection told The Independent that around 20% of its users are aged 18-30.
It's hard enough for most people to meet someone they properly click with, and when finding a partner who shares your faith is thrown into the mix, the challenge increases significantly.
"Being a Christian definitely makes it more difficult because you have more specifications before you start," explained 25-year-old Christian Laura*. "You often want different things from a relationship than most people around you so it can be hard to find like-minded people."
For Laura, it's comparable to the dilemma lots of people face if they know they don't want children: "It might not matter so much when you're just dating and having fun but you can so easily get attached and find yourself months or years down the line unable to make it work," she told The Independent.
Of course, the importance of religion varies for everyone. For 23-year-old Jess*, it's her most important criterion when considering a romantic partner: "The most important person in my life is Jesus and if theirs isn't too then we're always going to have different priorities and different beliefs about how we should live our lives," she explains.
Jess is currently single, and unlike many non-religious people of her age, isn't interested in dating someone she doesn't think she could eventually marry: "As I could never see myself marrying someone who wasn't a Christian, why go through all the emotion and hurt of dating someone who I knew I'd break up with?"
UK is the 'least attractive country in the world' according to international dating website - for beautiful people only
Show all 10
But what do you do if you find yourself falling for a non-Christian?
Laura's current boyfriend is not a Christian, and she resisted starting a relationship with him for a long time.
Although they've been together for months, she has some doubts about her decision: "I am still concerned that there are fundamental differences in our long-term goals and priorities that we won't be able to get past," she admits.
Of course, one key difference for Christians when dating is the issue of sex before marriage.
We've been labelled 'the hook-up generation', where you can arrange casual sex by just swiping across your phone, and although that isn't the route taken by plenty of people, society's focus on sex makes things tricky for someone who's committed to waiting until marriage.
And even if you don't just want to hook-up, sex is an important part of a relationship for the majority of non-religious people.
22-year-old Jack* is not strictly religious but found himself in a tricky situation when the girl he was dating didn't reveal that she was Christian until they'd been seeing each other for a few weeks: "Only when things started to get more heated in the bedroom did she decide to tell me her beliefs and why she wouldn't be going any further," he says.
For Jack, this was confusing. "I really liked her and didn't understand why she was waiting until marriage," he explains. But building a relationship that didn't revolve around sex was more important to her.
Festivals of love around the world
Show all 16
This wasn't the end of their relationship though - Jack actually found it endearing that she just wanted to spend time with him. After she moved several hours away to do a masters, however, the couple called it quits.
And as they'd never had sex, Jack thinks the break-up wasn't as hard as it might have been: "Because there hadn't been many of those sexual ties, it didn't feel quite as connected to me," he explains.
A couple of weeks later, Jack's ex met a Christian guy at university and six months later they were engaged.
So whilst it can be harder to find someone who shares your worldview and priorities, in some ways Christians have it easier: "Lots of Christians find love pretty quickly because there is almost a ready-made dating-pool at churches and Christian Unions," explains Laura.
A lot of Jess's young Christian friends are already married, but she's not concerned about being single: "We're told in the Bible that there are many great things about being single and many great things about being married.
"In both situations as Christians we believe our ultimate aim is to glorify God in everything we do and that's where we find our joy and satisfaction."
This is a view shared by 24-year-old Emma from London, who is currently dating a man who shares her religion and outlook: "My faith means that I'm not looking for a partner to fulfil or complete me, like the rom-com image that is everywhere in our culture. My identity comes from how God made me, not from any self-worth I get from being wanted by another person.
"It's hugely empowering and liberating and I think it's made me more relaxed about dating from the outset," she explains.
In a society that still tells us we need a boyfriend or girlfriend and regular sex to be happy and successful, it's a refreshing point of view.
*Names have been changed
Join our commenting forum
Join thought-provoking conversations, follow other Independent readers and see their replies