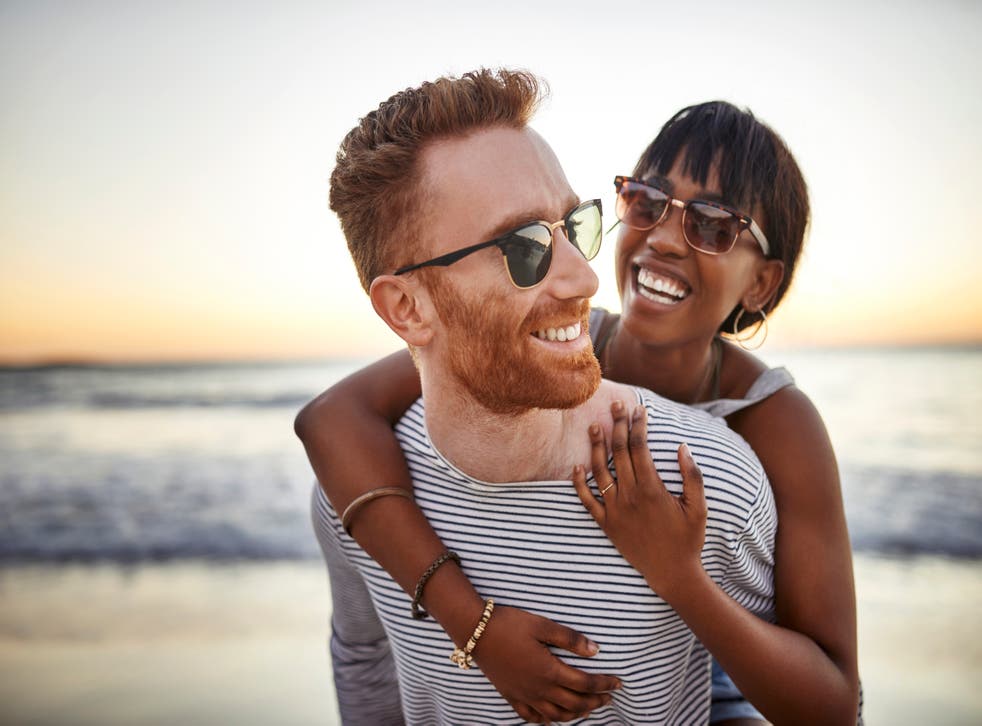 Coronavirus: Has the government just changed the rules on having sex?
'People in established relationships can meet without social distancing,' says the government
Leer en Español
In the last week the government has once again changed the coronavirus rules in England; with people now being told to work from home where possible, follow the "rule of six", wear a face mask in more places, and comply with a 10pm curfew placed on hospitality venues.
But there has been another change not mentioned by Boris Johnson at the Downing Street press conference, published in a Cabinet Office document titled "Meeting with others safely" on Tuesday.
The document provides updated guidance for England on how you can mix socially - the rules and safety measures you should follow to reduce any risk of virus spread and help keep transmission levels down.
One notable change is to the rules for people in relationships mixing with their boyfriend or girlfriend, even if they are not in a support bubble together. So what can you do now that you couldn't before?
What are the rules on sex now?
The updated document says everyone should still be adopting the "hands, face, space" slogan and for those living in areas under local restrictions, they should consult those specific rules.
But for the rest of England, even if you don't live with your partner, or have a support bubble together, you are now allowed to ditch social distancing measures as long as "you're in an established relationship".
The Cabinet Office confirmed to The Independent this was a new development, saying: "The guidance as published yesterday does mean people in established relationships can meet without social distancing, which is a change from the previous position."
It did not provide any further clarification on what "established" means.
How is this different from before?
The previous position meant that people in relationships, but lived apart, were only allowed to break social distancing if they had formed a legally-permitted bubble together.
The only groups allowed to form such a bubble were people living alone in single-adult households or single parents who shared custody of children under 18.
A household with a group of adults was permitted to form a bubble with one other household but only if that person lived alone.
So if both parties lived with anyone else, or there were more than one boyfriend/girlfriend in any given household combination wanting to see each other - they could not all form a bubble.
Also support bubbles were encouraged to be "as local as possible" to where you lived, and could not be changed once they had been made.
The new rules mean you don't need to be in a bubble if you are in an established relationship - meaning you could technically have a bubble with your mum, for example, and still see your partner as well.
What if we've just started dating?
Although the government did not specify what it meant by the term "established" it did offer some clarity.
In a Q&A document it said: "If in the early stages of a relationship, you should take particular care to follow the guidance on social distancing.
"If you intend to have close contact with someone, you should discuss how you can help to prevent risks of transmission as a couple, for example, by ensuring you are both avoiding close contact with people you do not live with."
Casual sex or one-night stands are seemingly still off the table though as social distancing is required between anyone not in your household, your bubble, or an "established relationship".
Can I visit other people indoors?
Currently rules in England still allow households to mix together (this is not the case in Scotland and northern Ireland). But you can only meet in a group of maximum six people (unless your household and/or support bubble is more than six people).
This is a legal limit and the police will have the powers to enforce, including to issue fines (fixed penalty notices) of £200, doubling for further breaches up to a maximum of £6,400.
But when you see these people you should maintain social distancing, including trying to stay two metres away from those you do not live with, including no physical contact, not being close or talking face-to-face, and no shouting or singing in close proximity to them.
When two metres cannot be achieved you should stay at least one metre apart.
Join our new commenting forum
Join thought-provoking conversations, follow other Independent readers and see their replies