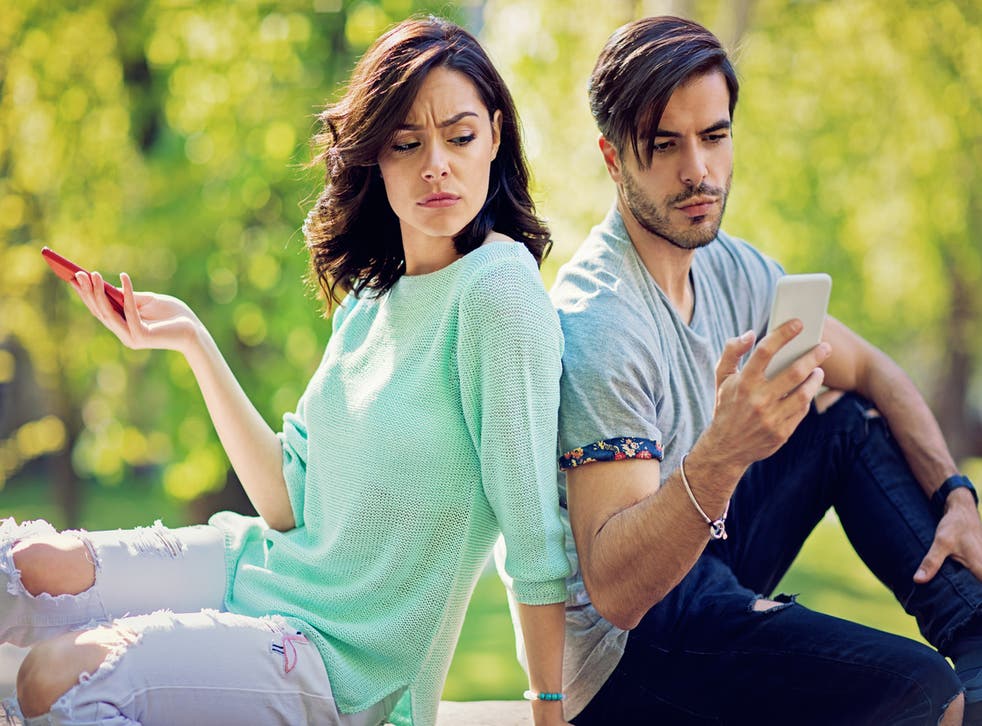 Three quarters of couples wish they communicated more with each other, study finds
A little more conversation
Anyone who's ever experienced the complexities of love or has watched enough episodes of First Dates knows that communication is key for forging and maintaining a healthy relationship.
However, it seems that the majority of people in relationships yearn to expand their communication channels with their significant others.
A new study has discovered that as many as three quarters of people in relationships wish they spent more time participating in real-life conversations with their partners.
Six in ten couples feel "out of touch" with each other, while 15 per cent spend more time interacting with celebrities on social media than with their other halves.
Over a third of couples wind up chatting with one another over social messaging platforms such as Whatsapp and Facetime more than they do in person, with the average time a couple spends in each other's company reaching an hour and 10 minutes a day.
The study, which was conducted by McCain as part of their "Here's to Love" campaign, polled 2,000 adults currently involved in relationships.
47 per cent of the study's participants admitted that they wished they spent a greater amount of time engaging in conversations of a greater quality.
One of the easiest ways for couples to slot in some time for chit-chat during their busy days is to make the effort to eat dinner together.
Mark Hodge, marketing director for McCain, believes that sharing a meal can have an overwhelming positive impact on one's relationship.
"We understand that people lead busy lifestyles and it can sometimes be really tricky making time for one another, but we think mealtimes can be the perfect opportunity to sit down and spend some quality time with a loved one," he said.
Couples aren't the only people who would benefit from sitting down for a chinwag once in a while.
Research has shown that teenagers who partake in family mealtimes are far more likely to foster good relationships with their parents.
Join our new commenting forum
Join thought-provoking conversations, follow other Independent readers and see their replies