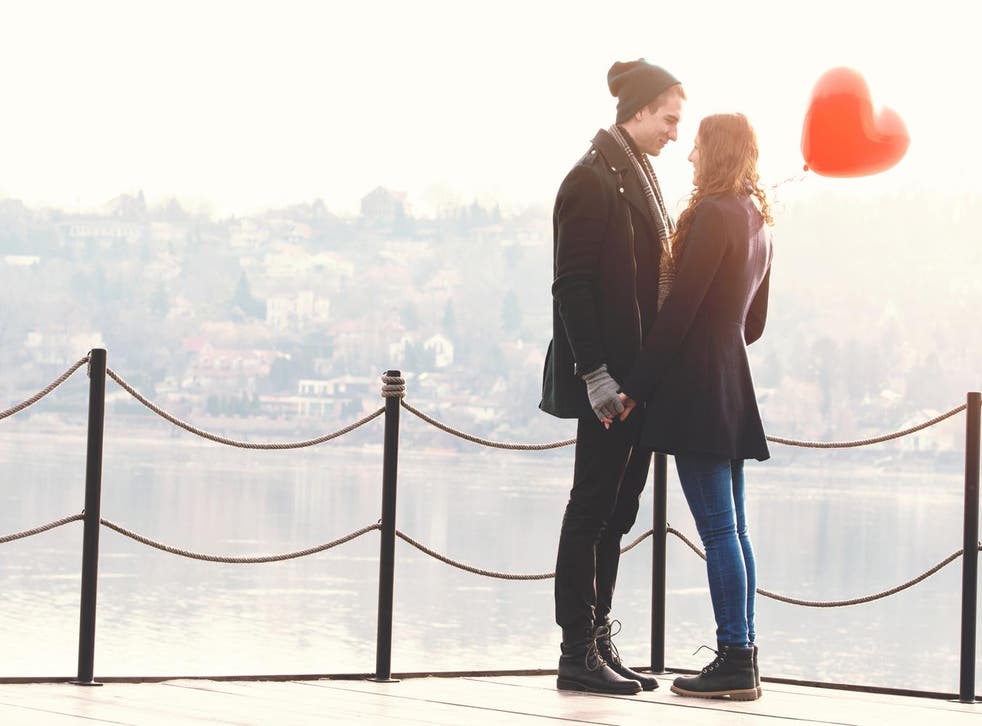 The Date-Time Continuum: The dating theory for millennial relationships
Upon dating someone new, some people fall head over heels, become totally besotted and start planning the rest of their lives together within a few weeks.
They invite their new love interest to be their plus one at a family wedding, decide to get tickets for a festival next summer and plan a Christmas mini-break to Munich.
But these people need to calm down.
They need to calm down because they are set to violate - wait for it - the Date-Time Continuum.
For those of you who are not familiar with said continuum, it is a very simple commandment: thou shalt not make plans with someone further in the future than the amount of time you've been dating.
The origin of the theory is unclear, but it was popularised thanks to US TV series, How I Met Your Mother, and the Lord of dating rules, Barney Stinson:
Ted: "Stella and I are going to her sister's wedding in six months."
Barney: "Wait, how long have you and Stella been dating?"
Ted: "Three months"
Barney: "Dude, bad idea. You can't make any plans with Stella for anything more than three months in the future. Don't risk violating the Date-Time Continuum."
The cartoons that perfectly sum up relationships

Show all 10
Whilst some of Barney's theories in the series are questionable, there is a lot of sense in the Date-Time Continuum.
It's even on Urban Dictionary now too.
All too often, we hear of couples breaking up and then not knowing what to do about the holiday they've already booked or the concert tickets they've bought.
Of course, sometimes this happens without breaking the Date-Time Continuum, but you're more likely to get into a mess if you do.
What's more, particularly in the early stages, if your love interest isn't on the same page as you after two months of dating, they're more likely to freak out if you invite them to your parents' 30th wedding anniversary party in five months' time.
"I would never break the Date-Time Continuum," 23-year-old Alice* from Leicester told The Independent. "It makes it look like you're really keen and I'd be worried about putting the other person off. Also what if I changed my mind about them in the meantime?"
Millennials like keeping their options open.
"I often find myself really into someone I'm seeing, but then totally go off them one date later, so I'm wary about making future plans," Alice added.
The trouble is, the Date-Time Continuum theory reinforces our culture of defensive, commitment-phobic dating. We date multiple people at once, make plans with friends at 10pm to stop a 7pm date running on too long, and it's simply not deemed cool to actually put your feelings for someone out there.
In today's dating culture, we'd rather look cool than vulnerable.
We don't all like it, but it's the way it is. And then it can either be refreshing or off-putting when you date someone who actually isn't afraid to tell you he or she likes you and is keen to make plans that break the Date-Time Continuum.
Really, it's a compliment and we should admire someone's optimism that you'll still be into each other however far down the line it may be.
"I happily disregard the Date-Time Continuum in a rather cavalier way," 30-year-old Londoner Mike* told The Independent. "I'm quite spontaneous and I think that restrictive relationship rules are conjured up by people who need a road-map just to live their lives.
"If you're having a laugh with a new love interest and you like them then I don't think it's outrageous to book a few days abroad together a month down the line, in fact it's quite spontaneous and fun."
And if it all goes to pot, is it the end of the world?
Many millennials respect the attitude of people like Mike, but are too scared to break the Date-Time Continuum, whether they think of it in a formal or vague way.
Of course, being spontaneous and taking risks tends to pay off in rom-coms, and breaking the rule could give you a beautiful story to tell on your wedding day.
But it could also cause you to wreck something that was going well, put you in an awkward position and leave you significantly out of pocket.
*Names have been changed.
Join our new commenting forum
Join thought-provoking conversations, follow other Independent readers and see their replies