The messages that are most likely to put someone off dating you
Bad grammar is a no-no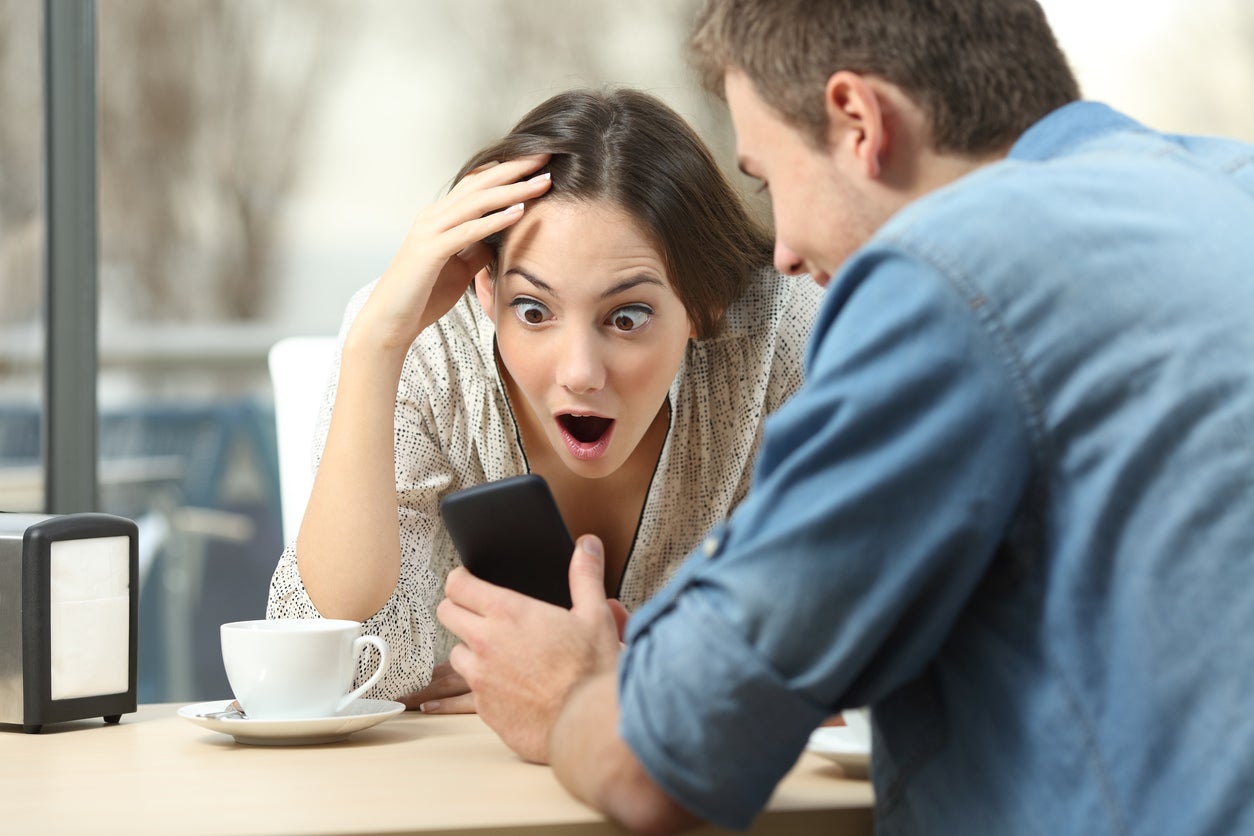 The world of modern dating is a minefield - you're never more than one dating app swipe away from being ghosted.
When you've made it out of the digital world and have started actually dating someone in real life, you might think you're on the home straight and nothing could possible go wrong.
However, the perils of digital etiquette don't end once you've moved off a dating app.
According to a new study, 84 per cent of Brits are put off by the messages someone they're dating sends them.
And it's not as obvious as we might think. In fact, the most annoying thing someone can do in the early stages of dating (ie. the first, second or third date) is apparently only reply to one question when the sender asked multiple (40 per cent), according to the Match.com study of 500 Brits aged over 25.
However, 35 per cent of people say getting too many messages can put them off wanting to continue seeing someone, followed closely by receiving cheesy selfies (34 per cent).
And whilst some people love emojis, 39 per cent of singletons find overuse of the emoticons a turn-off.
One of the trickiest areas to navigate is how quickly you should reply to messages - should you deliberately wait if they took hours to respond to your last message? Or is it OK to reply straight away if you can?
Playing hard to get can backfire: a third of singles are put off by someone taking too long to reply.
In relationships, couples often have very different texting styles - while some duos message all day long, some prefer to check in just once everyday or two.
In fact, nearly two-thirds of Brits (63 per cent) say they ideally like to receive one thoughtful message a day rather than more frequent, less personal messages.
When it comes to the content of the messages, cheesy selfies (34 per cent) and poor grammar (32 per cent) are no-nos, with women more bothered by bad grammar than men.
Women are also less keen on pet names like 'bae' or 'babe' than men (35 per cent vs 22 per cent).
The six things most likely to put a potential date off in the early stages of dating:
Receiving just one answer to a number of questions asked in a previous message, 40 per cent
Receiving too many messages, 35 per cent
Cheesy selfies, 34 per cent
Taking too long to reply to messages, 33 per cent
Poor grammar, 32 per cent
Using pet names such as 'bae' or 'babe', 28 per cent
Top five most off-putting emojis:
The poo face, 26 per cent
The aubergine, 17 per cent
The devil smiling, eight per cent
The arm muscle, eight per cent
The stick-out-tongue wink face, six per cent
Top five emojis used to flirt:
The blowing kiss face, 27 per cent
The love heart eyes, 18 per cent
The winking face, 17 per cent
The lip kiss, 13 per cent
The stick-out-tongue wink face, 13 per cent
You've been warned.
Join our commenting forum
Join thought-provoking conversations, follow other Independent readers and see their replies