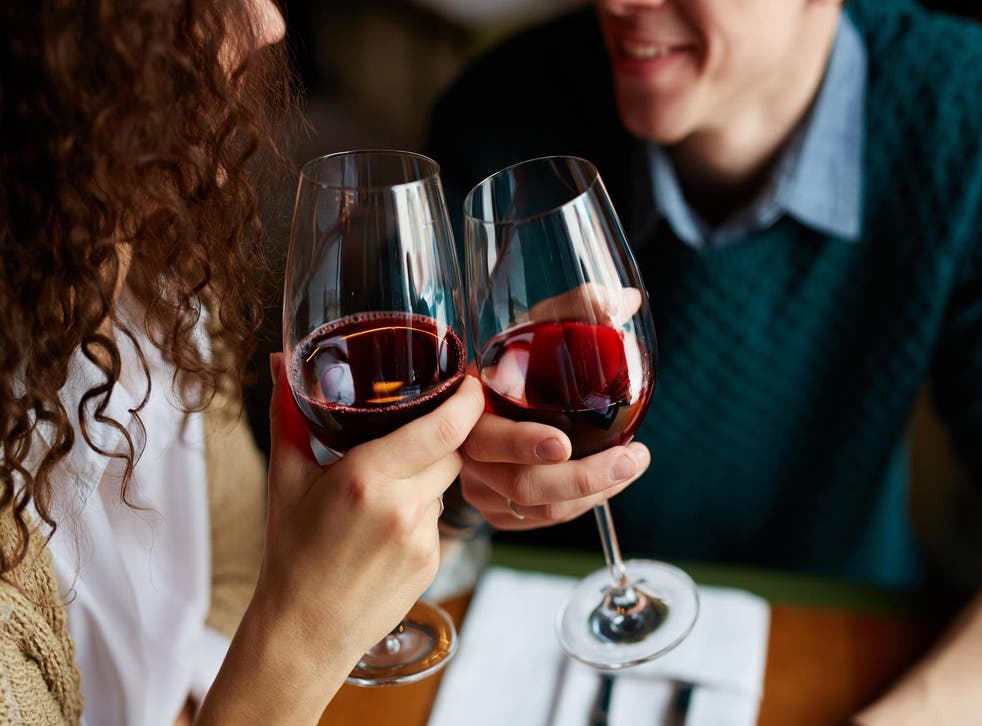 Nine dating mistakes people make at the start of a relationship
Dating in the current climate is tough: we ghost, breadcrumb and zombie one another quicker than you can swipe left.
Today, it's not uncommon for our most meaningful relationship to be with a friendly Uber driver, or a reliable Deliveroo rider.
The idea of an actual intimate partner is too far-fetched to fathom.
Is this because we've become so entrenched in idle buzzwords that the concept of romance has become entirely ephemeral? Or have we simply forgotten how to date?
According to an esteemed team of relationship experts, it is the latter.
Social psychologist Terri Orbuch, relationship therapist Irina Firstein and author of The Breakup Bible Rachel Sussman have revealed the most common dating mistakes people make in the early stages of a relationship - and you've definitely made at least one of them.
Speaking to Buzzfeed, they identified a series of schoolboy errors – here are some of the most surprising ones:
Stalking your date on social media
Tempting as it may be to find out where your new lover went to school, university and/or where they did their first work experience, pre-date social media stalking is not wise, says Sussman.
In the age of "FAKE NEWS", she warns that a lot of what you find online might be untrue and could therefore give you a whole host of false preconceptions before you've even met your date in person.
Refrain from deep-diving into their Instagram feed ahead of time.
Besides, do you really need to know where they went on holiday last year, or what they had for breakfast in 2014?
Talking about an ex
Hopefully you knew this already, but nobody wants to hear about the petty fights you and your ex used to have, especially not on a first date.
The ex factor is never going to be the key to seduction; dramatic breakups do not make for uplifting flirty banter, use your noggin.
Playing "the waiting game"
For those unfamiliar with this common trope of modern day dating, "the waiting game" refers to the painstaking process of – you guessed it – waiting to respond to a text or message so that they think you are too busy/cool/important to reply right away.
Obviously you might be some of these things, but don't let a fear of coming across as "too keen" prevent you from replying to a message when you feel like it.
If you're really struggling not to obsess over the minute-by-minute response time, try to busy yourself with other things, Sussman advises.
Revealing too much about yourself
While it's important to be yourself on a date, particularly in the early stages, it can be a bit TMI to divulge your entire life story too soon.
Not only does this imply that you're a bit of a narcissist who can't help but rattle on about themselves, but it can be a bit overwhelming for some people.
Reveal things slowly as you go on more dates and get to know each other better, this way the information you share with one another will come out organically, experts advise.
Believing a first date is a disaster if you don't kiss
"I don't think that kissing or hooking up on the first few dates is the only way to know if a person is truly interested you or not," says Orbuch.
While intimacy in the early stages can be a sure fire sign that things are going well, it shouldn't be a means on which to judge compatibility.
For some people, it takes time to feel comfortable enough to engage in any sort of intimacy, whether that is kissing or "hooking up" (whatever that means).
Be patient.
Having a strict checklist
Know what you're looking for in a person, but for goodness sake do not go into a date all guns blazing asking them to outline their political ideologies or whether they have a family history of diabetes.
According to Firstein, "checklist dating" could prevent you from getting to know someone properly.
It's best to go into every date with an open mind, she says, because you never know who is going to sweep you off your feet.
However, relationships coach Ar'nie Rozah Krogh told The Independent that having a checklist can actually help singletons identify what they're looking for, just try not to be so strict in your ticking off process.
Never speaking to them on the phone
When it comes to the language of love, real-life spontaneity reigns supreme, Orbuch says.
If you are only communicating with your date-to-be via text, it can be all too easy to misconstrue sarcasm for sass or ignorance for innocence, and vice versa.
In order to get a real sense of a person, it's best to pick up the phone and actually speak to them – in addition to the usual millennial comms smorgasbord of Snapchats, Instagram DMs and Twitter private messages.
Modern dating is nothing if not a formidable cocktail of communication.
Going too fancy on the first date
Keep first dates casual, advises Orbuch, who suggests going to a local coffee shop or a wine bar.
Anything too prim and proper could come across as pretentious – not to mention it sets the bar pretty high for any subsequent dates.
Leave originality and fancy fun to date three or four when you know each other a little better, she says.
Also, don't get too drunk because, as you know, people make silly choices under the influence of alcohol.
Talking, talking and then talking some more
The biggest mistake you can make on a date is simply not listening, says Orbuch.
If all you do is talk about yourself and your "super interesting" life, it will only push your date further away from you because it will make you come across as self-centred.
Of course, you may simply be self-centred in which case, as you were, dear singleton.
Join our new commenting forum
Join thought-provoking conversations, follow other Independent readers and see their replies