Millennial Love
'Don't worry, I actually like tall girls': The reality of online dating as a six-foot woman
Tired of being met with the shocked faces of dates, Zoe Beaty decided to put her height in her dating profile. Then the comments came rolling in
Friday 11 December 2020 16:36 GMT
Comments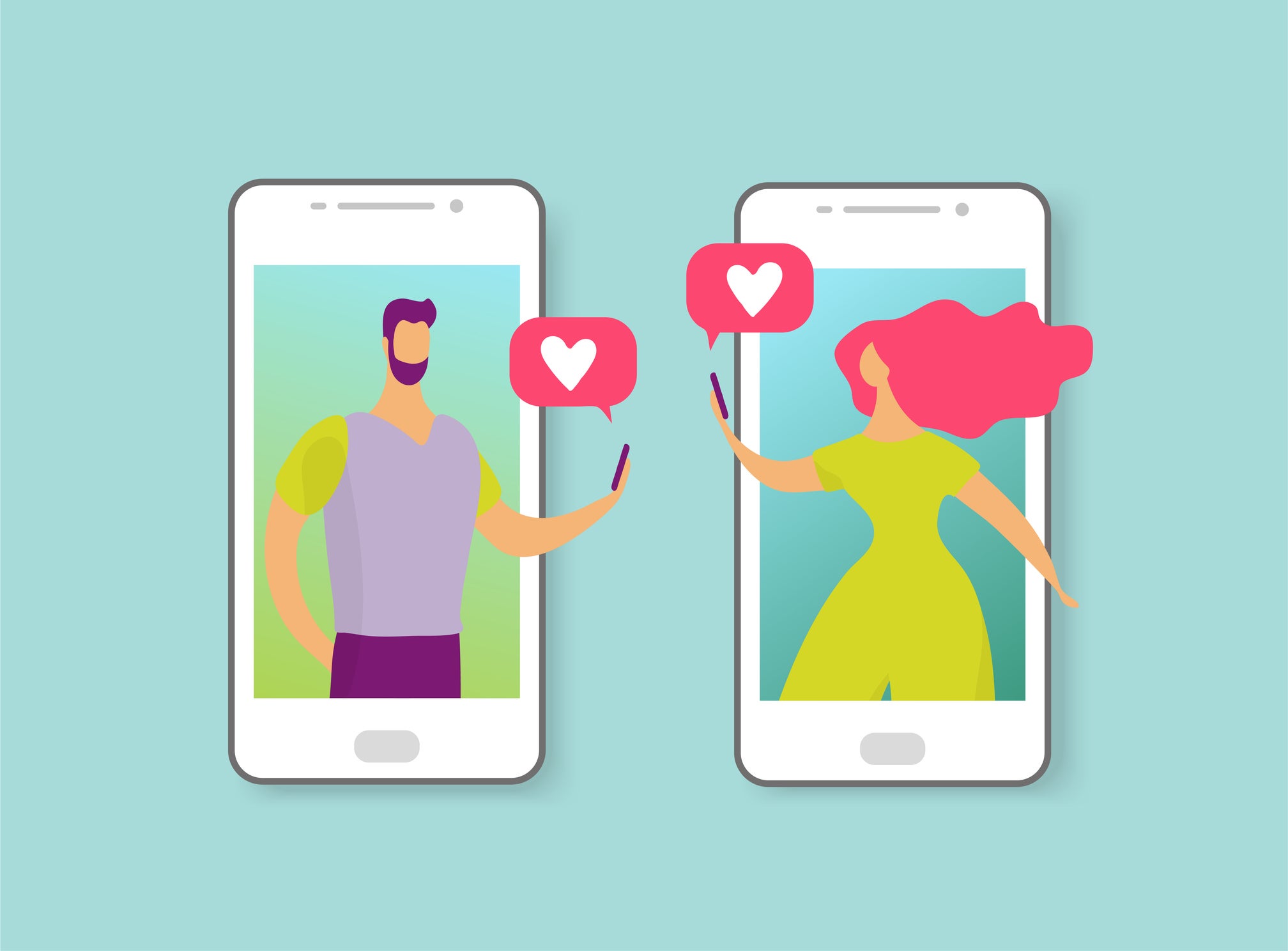 "No, no, no," the naked man lying next to me says frantically. "No – you've got it all wrong." One of my legs, which he is currently talking about, is reaching for the edge of the bed to step out of it and into a taxi home, while another part of me is intrigued to see how much further into a deeply awkward chasm of his own making this man might go. I wait. "I just think women aren't meant to be this tall, this… long," he continues. "You're supposed to be small so you can be carried… not that you need to be carried… but men need to feel they can protect you…" I turn away as he tails off, mumbling something about "nature" and "Darwin".
It is a familiar narrative that I've heard more than once as a tall woman dating men. If it's not the "natural selection" guys, it's the ones who think they're doing you a favour, like one I met from Hinge recently. "Oh, and don't worry," he said, as he leaned in to kiss me. "I actually like tall girls." Cheers, I thought.  
There have been plenty of similarly (subtly) excruciating anecdotes in the past. This summer, a 6'1" guy I'd been dating took issue when I wore heels two months in, saying, "I couldn't handle you being this big all the time". A couple of years ago an ex introduced me to his friends as "massive!!!" and a school friend – around 5'6" – made a last-ditch attempt to get laid at 2am. "But Zo," he said, looking up at me in the kebab shop. "We're all the same size when we're horizontal".  
I have always been tall – I am now six foot, to be precise, though no heterosexual man has ever believed it.  I used to be "tall for my age" and now I am tall "for a woman" – it has always been and continues to be frequently pointed out to me. For more than a decade, men have "measured" themselves against me (while pushing my chest against their bodies), fetishised or, occasionally cruelly, derided my height; some women have asked to stand next to me in photographs, so they appear smaller as a result.  
On dating apps, height attracts a certain kind of male attention. Recently, in the space of one week, I received 12 opening messages all about my height, ranging from "you tall girls are a rarity, I've got a thing for tall ones", to "never dated anyone as tall as you", and "I'm 5'7", but look at the bright side, I can eat you while I'm standing."
To be fair, that last one really made me laugh. And, coupled with the fact that it's unarguably small fry considering what some groups endure, for the most part, I have too little investment in apps and dating and being annoyed for it to bother me. Still, height – or "heightism", if you can take that in any way seriously – is a well-established and wholly tiresome dating trope.
I'm aware that it sounds like a humblebrag. Height has been quite universally idealised, especially in men for all time; equated to masculinity, perhaps even virility in some form, or so we are socialised to believe. For women it's slightly more complicated: while the rhetoric aligns being tall with "modelesque" qualities, that narrative largely serves to highlight that you need more than one prerequisite for that job. And, anecdotally at least (there is little reliable research on this subject), men often don't want someone their own size, or bigger, to hold. In heterosexual dating spheres, it's difficult to mess with the big/little spoon motif. No matter how much we seem to progress, the idea that girls are pink, sweet and petite, and boys are blue, big and strong appears to be stubbornly etched on the bedpost.  
"I'm so tired of being classified by something completely out of my control," Hallie, a member of a Facebook group for tall women I was added in to at some point over the last decade, tells me. "Every time a man says he doesn't care about height, he meets me and says, 'oh you really are 6'2!"'." Lydia, another contributor, adds to a thread I started this week: "Once a man hit on me while sitting down at a bar, and then got upset when I stood up taller than him. An ex-boyfriend of mine (I'm 5'10", he was 5'8" to 5'9") once asked me not to wear heels to meet his friends."  
The anecdotes about heterosexual dating are all in line with mine and other women's experiences on apps – being ghosted after revealing their height, the odd message from a guy with a desire for dominance, a disproportionate amount of attention on something that, for the most part, is very uninteresting. One adds that men expect her to be less emotional because she's tall – that her perceived masculinity, essentially, should adhere to other masculine norms. We agree that in same-sex dating, the only negative that height sometimes brings is logistics.  
Narratives around men's height have long dominated perceptions of male attractiveness. While I have largely dated tall men in the past, as a rule I don't care about how tall someone is. And yet, if I'm honest, it's really not as simple as that. Like many other tall women, I have internalised what romantic interests have reflected back at me about my height. And when I have dated people slightly shorter than me, it has always cropped up later down the line with a sense of emasculation that I end up feeling responsible for. The fragility of the male ego becomes very plainly visible when they're quietly bruised and dejected because I can reach the top shelf.  
Perhaps this is why the taller women like me all state their height on their dating apps. On Tinder mine has read "6ft. Yes, really" for years. Katie, who is also 6ft, claims in an Instagram message that she added to her dating bio "six feet tall so you can wear your highest heels babe" with a wink emoji. And, she says, "I gotta say the responses I get to that line alone really help to weed out the boys from the men." The majority of us concur that it's best to get it out of the way early and move on. In my case there's an element of defensiveness too: I don't want to be a disappointment to the men who insist I have "pocket rocket vibes" in pictures or who are looking for someone to feel strong next to.  
Of course, there's also a certain confidence that comes with experience. And now – especially as I watch one of my 16-year-old sisters grow as tall as me, and I see her elegance and embarrassment of being 5'10" already – I am mostly very comfortable with it. I'm happy to only date people who aren't intimidated by my stature, or rather don't mention it at all really; a useful tool to decipher someone's true colours. And as for those who misguidedly talk about Darwinism in bed next to me, well that's where Uber comes in handy.  
Join our commenting forum
Join thought-provoking conversations, follow other Independent readers and see their replies