Why it's good to discuss exes on first dates
It offers key insights into how a person behaves in relationships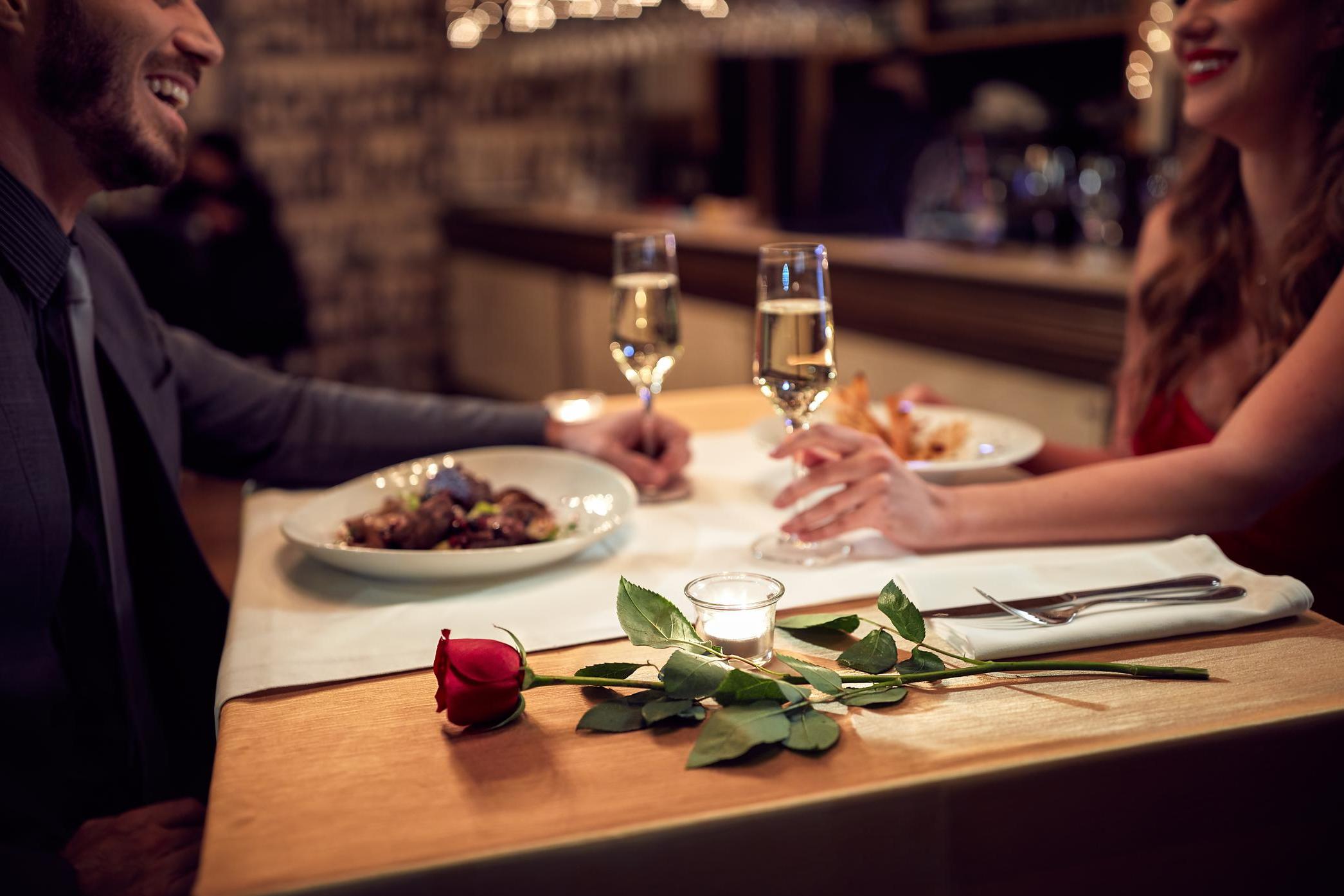 If there's one golden rule for first dates that reigns supreme; it's to steer clear of the ex-files.
Sure, reminiscing over ex-partners with potentially new ones might not be your go-to wooing tactic, but dating coaches say it can actually offer some key insights into how a person behaves in relationships and what they might be looking for in their next one.
Plus, depending on how much they talk about them, you'll be able to tell almost immediately if they aren't quite ready to move onto pastures new with you.
Firstly, it's worth noting that not every romantic dalliance you've ever encountered vindicates your right to refer to someone as an "ex". According to dating coach James Preece, an ex is really only someone you were in a long-term relationship with, which he defines as lasting six months or more.
These are the ones that authorise an "ex" reference, he told The Independent.
While some people say don't talk about exes because it demonstrates you aren't over them, Preece argues the opposite can be true, depending on how you handle the discussion.
"If you can joke about the situation, it's a clear sign you are ready to move on," he said.
Dating psychologist Madeleine Mason agrees that the conversation about exes can offer some imperative information i.e. if they speak obsessively over someone they've broken up with it can indicate they aren't over them and are therefore not emotionally available for another relationship with you.
"This could be a useful for your date to know if you only intend to date casually," she told The Independent.
Equally, if they start bad-mouthing their ex it could indicate that they aren't over them, or that they're actually just not a very nice person - both useful things to know early on.
However, while the conversation has its benefits, Mason insists it's crucial to avoid delving too deep into the pains and pangs of every failed relationship you've had, as this can obviously be a bit of a buzzkill.
"There is no harm in swapping stories and if the relationships have been significant; the experiences from there can be valuable in getting to know someone," she said.
Celebrity dating coach Jo Hemmings agrees that exchanging stories can be a measure of romantic compatibility, however, she advises avoiding discussing one night stands as it "sets a poor tone".
Talking about exes can also reveal elements of someone's personality, like how confident they are, she adds.
"If your date is jealous of you simply having a healthy relationship history, it's a red flag which is better to see sooner rather than later," she told The Independent.
However, she suggests refraining from talking about too many exes, advising discussing no more than two.
"If you can talk about them in an easy, comfortable way and show that you're over them, then why not?
"It's relevant to getting to know a new date and reveals a lot about how you handle each other's past."
For example, if they've never had a long-term relationship it might indicate they have commitment issues, or perhaps the opposite is true if they tell you they like to bounce from partner-to-partner like a bunny rabbit high on romance.
Plus, Preece adds that discussing funny dating stories from the past can be a great ice-breaker.
"You will both have exes so it's someone you have in common and can relate to from the beginning," he said.
Ultimately, if this is someone you're going to date long-term, conversations about ex partners are going to come up eventually.
So, you might as well lay your cards on the table from the outset, as opposed to keeping mum and leaving your new partner to discover the skeletons in your closet three months down the line.
Don't be afraid of your skeletons, people.
Join our commenting forum
Join thought-provoking conversations, follow other Independent readers and see their replies