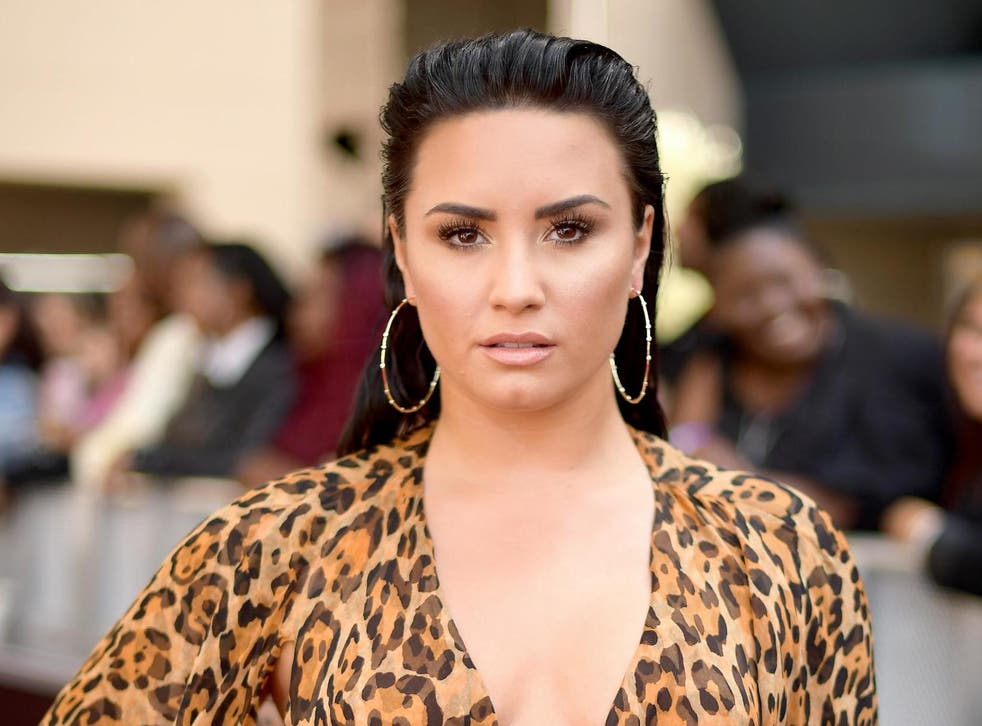 Demi Lovato says she stopped being friends with her exes because it 'wasn't healthy'
'I've had to cut a lot of toxic people out of my life over the last year,' says singer
Demi Lovato has opened up about cutting "toxic" people out of her life and revealed why she does not stay friends with ex-boyfriends.
The 27-year-old singer has dated several fellow celebrities, including actor Wilmer Valderrama and singer Joe Jonas.
Speaking on Jameela Jamil's "I Weigh" podcast, Lovato explained that while she previously maintained good relationships with her exes, she now thinks it is was unrealistic and unhealthy to do so.
"I've had to cut a lot of toxic people out of my life over the last year," she said.
"I kind of used to have this mentality that if I had a negative experience with someone I always needed to mend it or I always needed to make things right."
Lovato continued: "The fact of the matter is, I'm not really friends with any of my exes today because I had to realise that that wasn't healthy either.
"Trying to maintain close friendships with some of my exes just isn't realistic. There's actually a reason why people don't do that."
Lovato went on to say how, in the past, people would always marvel at her ability to remain friends with ex-partners.
"For so long people would be like, 'How are you still friends with your exes?' I'd be like, 'I don't know! I just am.'"
The actor and singer explained that she believes she remained close with exes because she struggled to let go of people.
"Now that I've been able to fully let go of people, that is another thing I had to learn when it comes to cutting toxic people out of your life," she continued. "If they're an ex, it's for a reason."
Elsewhere in the interview, Lovato opened up about cancel culture, referencing when the hashtag #DemiIsOverParty was trending after she said she was no longer friends with singer Selena Gomez.
"One, it's not real. I don't think anyone was ever officially cancelled, otherwise certain people wouldn't have Grammys, wouldn't have Oscars, certain people wouldn't be where they are in their positions," she said.
The musician added: "Where is the forgiveness culture?"
Register for free to continue reading
Registration is a free and easy way to support our truly independent journalism
By registering, you will also enjoy limited access to Premium articles, exclusive newsletters, commenting, and virtual events with our leading journalists
Already have an account? sign in
Register for free to continue reading
Registration is a free and easy way to support our truly independent journalism
By registering, you will also enjoy limited access to Premium articles, exclusive newsletters, commenting, and virtual events with our leading journalists
Already have an account? sign in
Join our new commenting forum
Join thought-provoking conversations, follow other Independent readers and see their replies