Divorce Day: January 8 most popular day to start legal proceedings to dissolve marriages
The stress of trying to have a 'perfect' Christmas can reveal holes in a relationship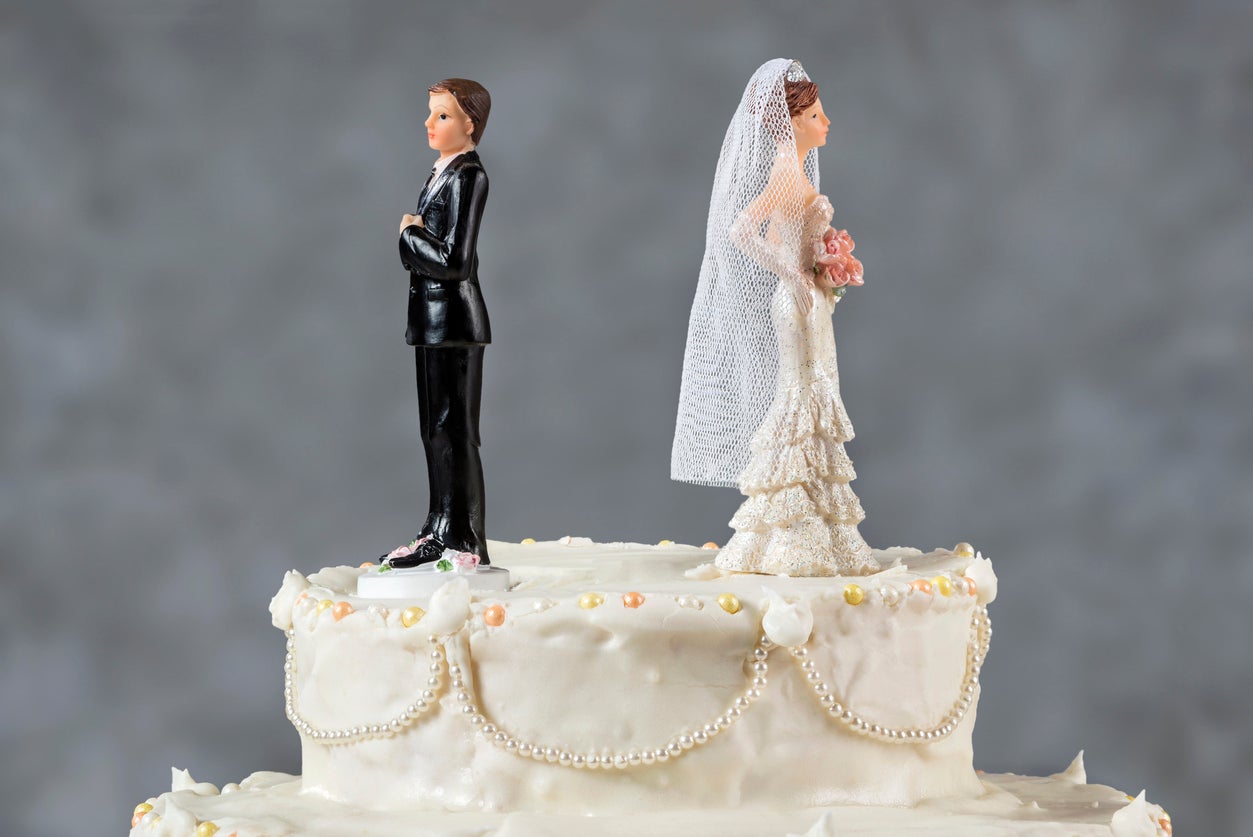 January 8 is being dubbed 'Divorce Day' by lawyers because of the spike in couples considering ending their marriages after the festive period.
According to relationship experts, it often comes down to the stress of trying to have a perfect "chocolate box" Christmas when you're simply no longer happy with your spouse.
Relate, one of the UK's biggest relationship charities, has revealed it receives a peak in calls in January as issues within a marriage or a long-term relationship come to a head over Christmas.
What's more, according to data analysed by divorce support service Amicable, more than 40,500 people will search "divorce" online in January.
Last January, Relate received a 24 per cent increase in calls to their helpline compared with the average month, and councillors expect to see a similar peak this year.
It's a busy time of year for family lawyers, as Charlotte Leyshon, founder of Cardiff-based firm Lux, explains, revealing that she and her colleagues usually see a surge in divorce inquiries when they return to work in January.
Leyshon was once called by a wife on Christmas Day after she found a receipt for a diamond Rolex that was never placed under the family tree, and was instead intended for a woman with whom her husband was having an affair.
Relate's chief executive, Chris Sherwood said: "The reality is that many of the calls we receive in January are from couples who are already at crisis point after existing relationship tensions have come to a head over Christmas.
The cartoons that perfectly sum up relationships
Show all 10
"With one in five people in the UK in a 'distressed relationship', we'd urge anyone who isn't getting on with their partner to seek support as early as possible."
According to data from the Office for National Statistics, there was a five per cent increase in divorce petitions submitted to courts in 2016 compared with the previous year.
Sadly, 42 per cent of marriages now end in divorce, with the average marriage now lasting 12 years.
Join our commenting forum
Join thought-provoking conversations, follow other Independent readers and see their replies