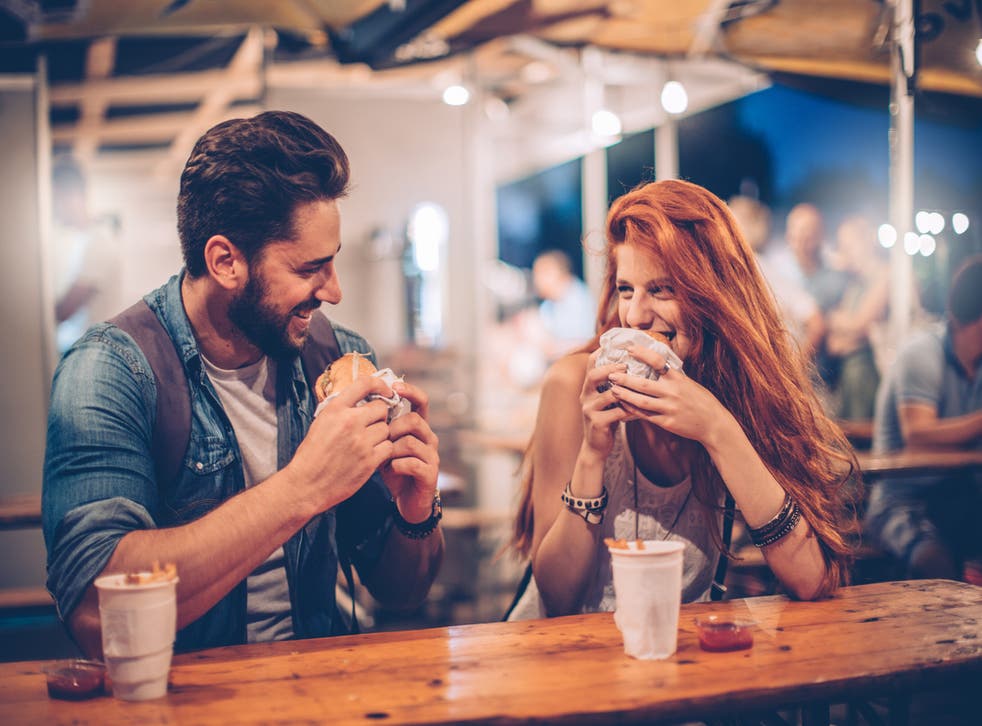 New dating app allows you to rate and review your dates
Is romance better with a little mystery or transparency?
A new dating app has been released that allows you to rate and review your dates straight after going on them.
The concept of Do I Date is to create a more open dating experience by giving you the opportunity to give your date a rating out of five and leave honest feedback about how you found their company.
You can also get a head start before the date by searching the app's database in case the person you're about to meet has already been reviewed by someone else.
Anyone who's currently on the dating scene will probably admit to doing a bit of pre-date stalking every now and then (always) to check out any potential suitors.
With that in mind, Do I Date could prove very useful for people who prefer to date with as much transparency as possible.
However, while some may think of this app as a great way to find out as much as you can about the stranger that you're about to spend time with, others dislike the idea of being so openly judged.
Gwen*, a 23-year-old woman from London who uses Bumble, Hinge and Tinder, likes there to be an element of mystery when she dates.
The 25 most romantic cities in the world

Show all 25
"I would hate going on a date knowing I was going to be reviewed," she said.
"Dating is nerve-wracking at the best of times without the need to make it like an interview with grades as well.
"I feel like it will break any spontaneity. Also, people's opinions of what a good date is differ so much, so I'm not sure other people's reviews would be overly useful."
Do I Date was founded by entrepreneurs James Forsyth and Terry Amsbury in early 2017.
If you've just been on a date with someone and are afraid that a review of your charm is going to suddenly appear online, there's no need to worry.
You can only make an account for someone on Do I Date if you have their phone number.
The person being reviewed will then receive a text message asking for them to verify their account, at which point they can decide to have it removed altogether.
The likelihood of someone actually being willing to be reviewed by someone they hardly know is debatable.
However, there are many dangers associated with online dating, so finding out a bit about your date's disposition before going for drinks could be worthwhile after all.
In 2016, the UK's National Crime Agency revealed that crimes linked to online dating had increased by 450 per cent in five years, so it's important to be slightly wary when meeting someone new.
*Name has been changed
Join our new commenting forum
Join thought-provoking conversations, follow other Independent readers and see their replies